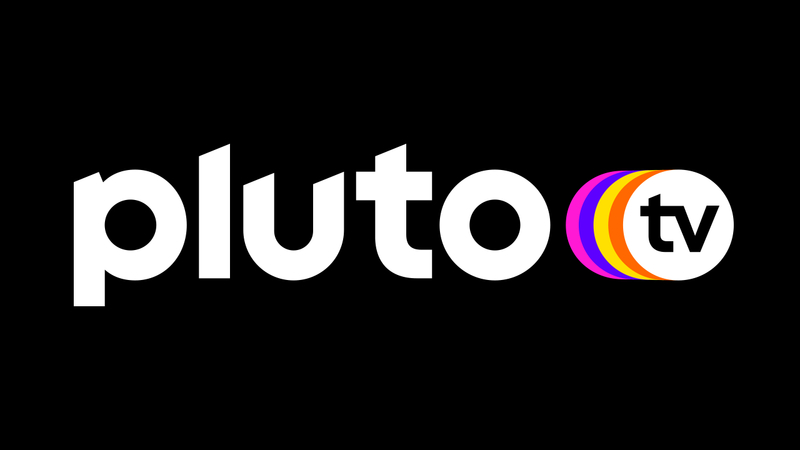 Seeking a free streaming platform that offers popular shows both live and on-demand? Well, look no further than Pluto TV.
The American service brings you movies, series, sports, and much more for absolutely nothing. And the best part is you can watch it on your favorite device at home or on the go.
Unfortunately, there is a catch. The best version of PlutoTV is only available in the USA, meaning you won't be able to access it if you're traveling or living abroad.
But with the right VPN, you can escape geo-blocks and all sorts of online restrictions and never miss your favorite shows again.
Intrigued? Keep reading to find out how to unblock Pluto TV instantly from anywhere.
Your Quick Guide to Pluto TV
Time needed: 3 minutes
Follow the below steps for total Pluto TV and streaming access.
Get a premium VPN.

Streaming channels detect most VPN services. Our experts only recommend the best providers with reliable unblocking capabilities, like ExpressVPN.

Download the VPN app.

After signing up, go to the Google Play Store or App Store to install the app on your device. You can also follow our simple guides to set up the VPN on your WiFi.

Sign in and connect.

Open the app, enter your credentials, then connect to any US server.

Go to Pluto.

Whether you visit the Pluto website or app, you won't find any error messages when you're abroad.

Keep watching your favorite programs.

Sit back and stream away.
Stream Pluto TV – The Expanded Guide
This article brings you everything you need to know about how to watch Pluto TV outside the United States.
The Requirements
Three must-haves to access Pluto:
A premium VPN provider.
A compatible device.
Optional: Fast internet connection.
Pluto TV Claimed by the USA
It feels almost criminal being locked out of your favorite streaming platform and missing all the shows you love. But unfortunately, that's the way it is.
Due to TV deals and licensing agreements, services like Pluto TV use geo-blocking technology to keep out overseas viewers.
And what makes it so much worse is that the American streaming channel is free. So if you're outside the US, you must pay a subscription fee to get another service with rights to your favorite programs.
We even tried to access Pluto from Ireland, but this is what appeared on the screen instead:
"We're sorry, but Pluto TV is currently unavailable in your location. We're working hard to bring Pluto TV to this area, so stay tuned to find out when."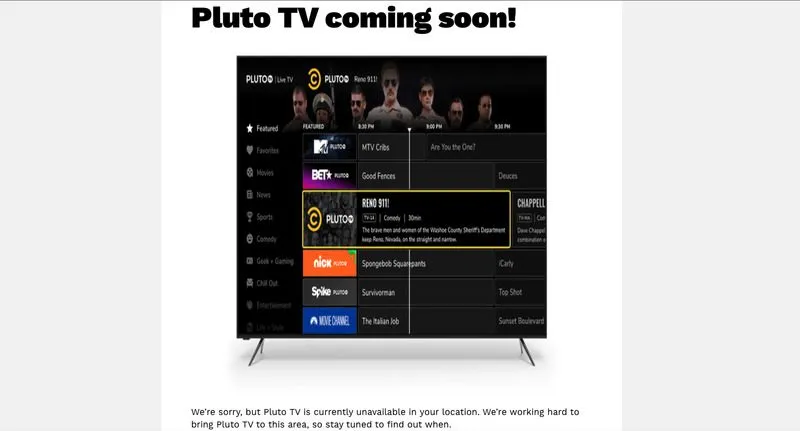 If you've seen a similar message, it's safe to say we're all in the same boat.
Unblock Pluto TV with a Top VPN
The root of your streaming problems lies within your IP address. This numerical label assigned to you by your Internet service provider reveals your location, thus allowing Pluto TV and other services to keep you out and block your access.
Therefore, what you need is a VPN service with state-of-the-art technology. Once you connect to one of their servers, the VPN will redirect your traffic to a location of your choice and change your IP address. As a result, you'll appear as if you're in a different country.
In other words, if you want to watch Pluto TV from abroad, all you have to do is connect to an American VPN server. The streaming platform will think you're inside its coverage zone and give you full access to its shows.
Furthermore, VPNs offer plenty of benefits, which is why we advise you to use them every time you use the internet.
One, they encrypt your traffic and prevent hackers, ISPs, and other entities from tracking you or your online activities, which is very handy if you're connected to public WiFi.
Two, premium VPNs don't keep logs of your browsing history, ensuring total privacy. Three, they offer the ideal solution for streamers and gamers who suffer from ISP throttling.
And that's just the tip of the iceberg. VPN perks are too broad to count.
Best VPN for Streaming Pluto
You'll find plenty of VPNs on the market, but only a handful offer total privacy, strong security, and reliable access. That is why our experts stress that you ditch free VPNs for premium ones.
After several tests, our top recommendation for unblocking Pluto TV is ExpressVPN. You'll get 3,000+ servers across 94 countries, military-grade encryption, a no-logs policy, and access to the most popular streaming channels.
Another impressive service is BulletVPN, which has a perfect unblocking record and allows up to 6 simultaneous connections. Both VPNs come with a 30-day money-back guarantee.


30-Day Money-back Guarantee
Unlimited Bandwidth
Apps For All Your Devices
24/7 Live Support
Visit ExpressVPN
Pluto TV Supported Devices
Drop in. Watch free on any device.
PC/Mac
Start streaming in just a few steps:
Connect to an American VPN server
Go to https://pluto.tv/
Watch live and on-demand
Mobile
Remember that the Pluto TV app is only available in US app stores. To install it, you must:
Connect to a US VPN server
Switch your Play Store country or Apple ID region to the USA
Go to your app store and install the Pluto app
Sign in and start streaming
Apple TV
You must set up a VPN on your router because there aren't any dedicated VPN apps for Apple TV. Then:
Connect to server from the United States
Download the Pluto TV app on your device
Watch free content wherever you are
Smart TV
As with Apple TV, there are no compatible VPN apps with Smart TVs. Therefore, you must follow the same process. Start by installing the VPN on your router (see how in the Apple TV tab). Then, connect to a US server to install Pluto on your Smart TV and start streaming.
FAQ
More information is coming your way.
Pluto TV is a free streaming platform that offers both live and on-demand program viewing.
Do I need an account to watch it?
You can stream your favorite shows without creating an account. However, by signing up, you get updates on the latest new shows and movies. You can also sync your shows and watchlists across all your devices.
How to sign up for Pluto TV?
To create your Pluto account from outside the US, you must:
Connect to an American VPN server
Visit the Pluto TV website and click sign up
Enter your email, password, birth year, and first name
Click sign up, and there you have it
Can I watch it outside the USA?
The American version of Pluto TV is only available inside United States territories due to TV rights agreements. You need a VPN to access it from abroad.
Where is Pluto TV available?
In addition to the USA, Pluto TV can also be watched in Australia, Europe, the UK, and Canada. However, you won't get access to all the content available unless you get an American IP address using a VPN.
What can I watch on Pluto TV?
Pluto TV is home to the latest live and on-demand shows, as well as classic movies and series. You'll also find sports, news, reality TV, lifestyle, anime, music, and kids' programs.
Watch Pluto from Anywhere – Final Words
Despite its free, no-signup status, Pluto TV is restricted to US residents, which is highly unfair. If you're hooked on the streaming platform or simply looking for a free service but live abroad, you need to get a VPN.
Please remember that only premium VPNs work with Pluto TV, so stick to our recommendations, and you should be good to go.