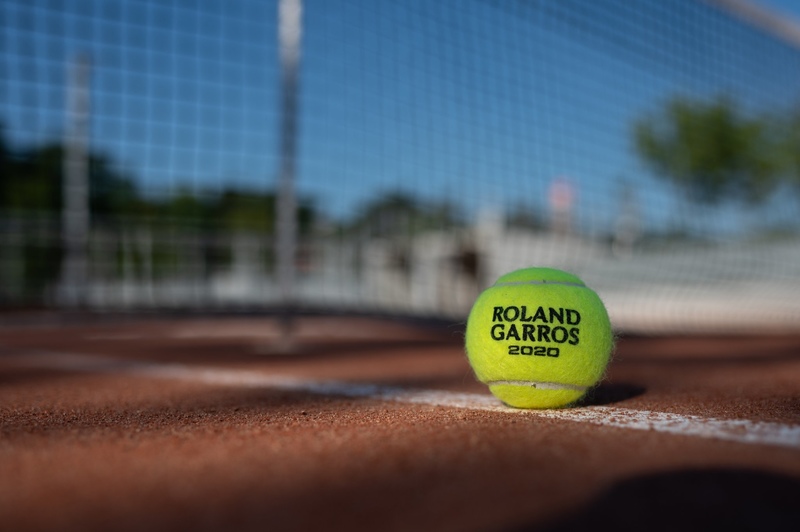 Which streaming services are covering Roland Garros?
Streaming vs. geographic restrictions
Avoid geo-blocks with a VPN
Best VPN for Roland Garros
What you need to know about Roland Garros 2020
The COVID-19 pandemic really messed up sports calendars all over the globe. In Tennis, the Wimbledon tournament was canceled, while the French Open, a.k.a. Roland Garros was postponed. But Grand Slam action returned earlier this month with the US Open, which took place as scheduled, but without attendance. It was supposed to be the fourth and final Grand Slam of the year, but due to Coronavirus circumstances, there's still room for one more.
The 2020 Roland Garros will take place between 21 September and 11 October. But unlike the American hardcourt tournament, it will feature the return of the "king of clay," Rafael Nadal. The Spaniard missed the US Open over safety concerns, while legend Roger Federer didn't participate because he's still recovering from knee surgery.
World number one Novak Djokovic was present, though, but his participation ended in disappointment. He was disqualified for unintentionally hitting a line judge in the neck with the ball. He will have to put this incident behind him and focus on the upcoming French Open if he is to dethrone tournament favorite Nadal.
And since all of us tennis will be watching from home, streaming the event has a couple of geographic restrictions. With the right VPN service, though, you can avoid them and stream it from anywhere.
---
Content Overview
---
Roland Garros Official Broadcasters
Roland Garros will exceptionally be the final Grand Slam tournament after it was postponed due to the Coronavirus. It is the pinnacle of French tennis and clay courts worldwide. Therefore, it is bound to get a lot of media attention from media broadcasters in almost every country. And they don't just include cable TV channels but streaming platforms as well.
We've listed the biggest broadcasters in the table below. Check out the Roland Garros website for the full list.
| | |
| --- | --- |
| COUNTRY/REGION | BROADCASTER(S) |
| France | France TV (free) – Eurosport |
| Europe | Eurosport |
| The UK | ITV (free) |
| The US | NBC Sports – Tennis Channel |
| Canada | TSN |
| Latin America | ESPN |
| Brazil | Band Sports |
| MENA Region | beIN Sports |
| South Africa | SuperSport |
| Sub-Saharan Africa | SuperSport – Canal+ |
| India | Hotstar |
| Australia | Fox Sports – SBS |
| New Zealand | Sky NZ |
French and UK residents are in luck as France TV and ITV allow them to watch Roland Garros for free. And of course, there are additional broadcasters with rights to air the 2020 French Open, especially in European markets. It all depends on where you're staying, as each channel is only available inside its respective country or region.
TV Streaming Services
In addition to the above streaming channels, there are alternative methods to stream Roland Garros, especially if you're considering paid services. Internet TV platforms are just like regular cable or satellite subscriptions but for cord-cutters. You don't have to sign lengthy contracts or pay ridiculous fees to get premium channels. They may cost more than regular streaming platforms like the above, but they offer much more content.
All these services are American platforms, and due to licensing restrictions, they are only available inside the country. Therefore, make sure the one you subscribe to includes NBC Sports or the Tennis Channel, the only Roland Garros broadcasters in the US. Several Internet pay-TV providers have these two within their lineup, including:
Sling TV: Your cheapest option at $30/month and certainly less expensive than cable subscriptions. You must subscribe to the Sling Blue plan to get NBC Sports.
Hulu + Live TV: It may be much more expensive than Sling Blue, but for $54.99/month, you'll get NBC Sports and premium entertainment. This service offers plenty of movies and TV shows, in addition to Roland Garros and plenty of other sports events.
AT&T TV Now: The basic subscription costs $55/month and features NBC Sports. If you wish to add the Tennis Channel and other popular options like HBO and the Olympic Channel, you must get the Max package ($80/month).
FuboTV: A tailor-made platform for sports enthusiasts. At $64.99/month, you'll get NBC Sports, the Tennis Channel, and countless other sports and entertainment channels.
YouTube TV: YouTube TV offers both NBC Sports and the Tennis Channel for $64.99/month too. It might focus less on sports than fuboTV, but it features over 70 channels of entertainment, not to mention premium add-ons like HBO and Showtime.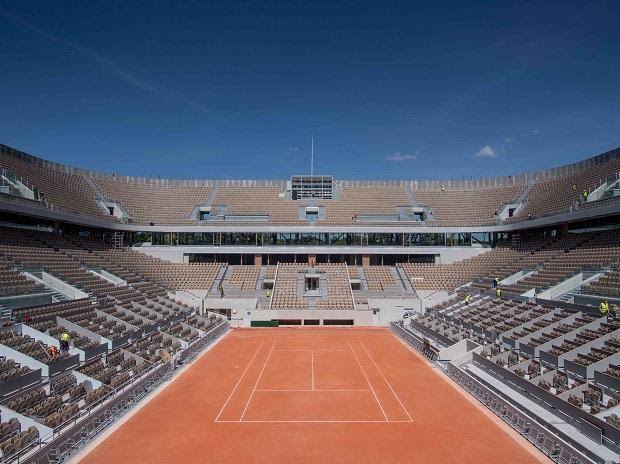 ---
Roland Garros and the Geo-blocking Conundrum
Broadcasting Roland Garros and other sports events is a tricky business filled with regional restrictions. Governing bodies like the French Tennis Federation launch tenders for media rights sales of Roland Garros or other sports. Interested media outlets who wish to secure coverage of the event must submit a bid within a limited timeframe. If the offer meets the guidelines set by the governing body, the rights are theirs.
But one network cannot air the event to the entire world. That is why each one offers to broadcast inside its respective region or market. And to ensure their rights are protected, each service uses geo-blocking technology to prevent out-of-market viewers from streaming videos. That is why a location error message pops up if you attempt to access the platform from abroad.
Now, Roland Garros has official broadcasters all over the globe, so why choose a streaming service outside your market? Well, in the case of expats or foreigners living abroad, some might prefer to watch matches on familiar platforms. The language barrier is also a major roadblock. Say you're a French citizen in the UK, and you don't want to miss the French Open, so you subscribe to ITV Hub. Although the service is free, you won't understand the English commentary or analysis.
For those reasons and more, a lot of users resort to virtual private networks (VPNs) when abroad.
---
VPN – The Solution to Roland Garros Restrictions
The most efficient and reliable way to bypass geo-blocks and access any platform you want is with a VPN. Thanks to a broad server network, this tool can redirect your traffic and change your IP address. The latter gives away your online identity and physical location. So by giving you a new one, you'll appear in a different country.
For example, if you live in France and connect to an Australian VPN server, your provider will reroute your traffic and give you an Aussie IP address. As a result, you'll unblock every Australian-restricted website from abroad, including streaming platforms and banking services. This allows you to watch Roland Garros and any other sport, movie, or show from anywhere.
VPNs aren't just handy for streaming sports and TV programs. They also safeguard your online anonymity and privacy by encrypting your traffic. In other words, all your Internet activities like browsing history or web destinations are hidden from prying eyes. Your IP addresses, both original and VPN, are also concealed.
And that's not all. Trustworthy VPN providers follow a zero-logging policy, meaning they won't keep records of users' sensitive data. Anything from the websites you visit and search history to IP addresses and connection timestamps gets erased from the servers. VPNs also have kill switches to prevent data from leaking to your ISP's servers. They disconnect you from the Internet if the VPN connection drops.
How Else Can You Benefit from a VPN?
In addition to online privacy and access to geographically-restricted content, VPNs still have plenty of gas left in the tank. They are quite useful when it comes to:
Torrenting: Downloading copyrighted material is illegal in several countries, leading to fines and termination of Internet connections. The right VPN, though, will hide your online activities from government agencies and copyright trolls, so they won't know what you're doing.

Avoiding censorship

: The Internet isn't as open and free as you might think. In fact, in some places, several websites and services are banned. But you can unblock all of them by connecting to a foreign VPN server.

Preventing bandwidth throttling

: Your ISP will intentionally reduce your Internet speeds if you're consuming too much bandwidth. And streaming live sports like Roland Garros matches gobbles up data. But VPN encryption comes to the rescue once again, as your ISP cannot slow down your Internet speeds if it doesn't know what you're doing.
VPN Installation
VPN apps are very easy and straightforward to install on your device because they are compatible with pretty much every operating system. In fact, you can strike that as another VPN advantage. The only devices that don't support VPN clients are routers, gaming consoles, and Smart TVs. But even then, premium services offer a Smart DNS proxy, an unblocking tool that works with all devices.
Now, here's how to stream Roland Garros from abroad in five easy steps:
Select a first-rate VPN service and register. You just need a valid email address and a credit card.
Go to the App Store or Play Store to install the VPN app on your smartphone or tablet. You can also install directly from the website if you're using your PC or Mac.
Once the app is installed on your device, open it, and log in.
Connect to a VPN server that's inside the above countries. It all depends on which streaming platform you want.
Can Nadal defend his title? Who will lift the RG trophy in the Women's singles?.
---
Best VPN for Roland Garros 2020
When choosing a VPN provider, you might want to lay off the free stuff because they'll do more harm than good. They collect data logs and sell them to marketing companies and other third parties who use your personal information to deliver targeted ads. This is basically the opposite of what a VPN should do. Some of them don't use encryption, leaving your online activities and connection out in the open.
But even if you're a privacy-driven VPN user, free providers aren't that good in bypassing geo-blocks. That's mostly due to their narrow server network, but also because streaming services can detect their IP addresses and block them. And even if they somehow get past the VPN blacklist, the Internet speeds will fall short, and you won't enjoy streaming the French Open.
Therefore, avoid free VPNs at all costs and get a premium one instead. Here are our top two recommendations:
ExpressVPN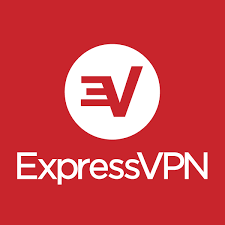 If you want a VPN that is perfect for unblocking streaming platforms, maintaining anonymity, and delivering fast speeds, ExpressVPN is certainly a primary option.
It has an extensive network of over 3,000 servers across 160 locations in 94 countries. It covers every key region on the planet, giving you access to every major streaming platform. Furthermore, it can avoid the VPN IP blacklisting. These servers aren't just good for streaming; they also support torrenting and P2P activities. As for speed, well, let's just say you won't encounter any buffering issues.
ExpressVPN also ensures a full anonymous browsing experience. It uses AES-256, military-grade encryption that the NSA uses to protect classified files. Even the world's supercomputers combined cannot break this algorithm. The company also follows a proven no-logs policy, eliminating your private data from its servers. And the automatic kill switch is there to ensure there's no data spillage.
You can install the ExpressVPN app on PC, Mac, iOS, Android, Kindle Fire, and Linux. Moreover, you can use it simultaneously on up to five devices. Other features include a 30-day refund policy and a Smart DNS proxy service called MediaStreamer.
Pros
Works with major streaming platforms.
Fast speed rates.
P2P support.
3,000+ servers in 94 countries.
No-logs policy.
AES-256 encryption.
Automatic kill switch.
MediaStreamer.
30-day refund policy.
Five simultaneous device connections.
High device compatibility.
Cons
Slightly expensive subscription plans.
---
BulletVPN
BulletVPN is renowned for its excellent unblocking capabilities and fast speed rates. Not only can it unblock every Roland Garros channel but also hard-to-access platforms like DStv, Showmax, and TVNZ. Although the number of servers is modest compared to other top providers, the VPN has a presence in 54 countries and counting, covering key locations worldwide.
The company also offers top-drawer security and privacy features, like a strict zero-logs policy and the military-grade AES-256 encryption. And once you activate the kill switch, you have the option of enabling a unique tool called BulletShield. The latter won't connect you to the Internet unless you're using a BulletVPN server.
Moreover, this provider has a Smart DNS proxy you can set up on any device you want. The app is compatible with PC, Mac, Android, and iOS, and you can use it on six devices simultaneously. BulletVPN offers a 30-day money-back guarantee in case you're dissatisfied with the service.
Pros
No-logs policy.
AES-256 encryption.
Kill switch with BulletShield.
Unblocks popular streaming platforms.
Smart DNS proxy.
P2P support.
Compatible with major operating systems.
30-day refund policy.
Six simultaneous device connections.
Cons
Smaller number of servers than other VPNs
---
Stream Roland Garros with a Smart DNS Proxy
As the old saying goes: "There's more than one way to peel a potato." VPNs aren't the only tools that can unblock streaming platforms. The honors also go to Smart DNS proxies, which only reroute the URLs that expose your location. They don't offer much in terms of privacy, though, like encryption or switching IP addresses. In other words, forget about anonymity.
But users who only have the French Open and streaming in mind, you could do no wrong with a Smart DNS. But there are two things you must remember first:
Each Smart DNS service has a list of supported channels, meaning they can't access any streaming platform you want.
They don't work if your Internet service provider uses transparent proxies or DNS hijacking.
On the bright side, though, since Smart DNS proxies don't encrypt your data, your Internet speeds will remain intact. They are also less expensive than VPN services because they offer fewer features.
Best Smart DNS Proxy – Unlocator
Since Smart DNS proxies cannot access all streaming services, you need to pick one with a vast channel support list. Unlocator, for example, can unblock over 220 channels, including France TV, NBC Sports, Tennis Channel, TSN, ITV Hub, beIN Sports, SuperSport, Canal+, and SBS. That's almost every Roland Garros broadcaster out there.
And if that's not enough, it will also access Sling TV, fuboTV, Hulu, HBO Max, Amazon Prime Video, Showtime, and many more. Unlocator allows plenty of testing time as well, thanks to a 7-day free trial (no credit card needed), followed by a 30-day refund policy.
Here's how to stream Roland Garros with Unlocator:
Head over to the Unlocator website and create an account. You'll instantly benefit from a one-week free trial without having to submit any credit card details.
Follow the setup guides and videos on the website to configure Unlocator on your device.
You can set up Unlocator on any device, including PlayStation, Xbox, Smart TVs (Samsung, LG, and others), routers, iOS, Android, Mac, PC, Linux, and Kindle Fire.
See who will reign supreme on the Roland Garros tennis courts.
---
Gearing up for Roland Garros 2020
The US Open men's single final gave us a sneak peek of how tennis's future will look like without the "big three." It was the first time in 16 years that the final eight of a Grand Slam didn't feature one of Rafael Nadal, Novak Djokovic, or Roger Federer. The last time one of these greats didn't win was in 2016 when Stan Wawrinka shocked Djokovic in the US Open.
And while tennis fans have been dreading the day these players finally hang up their rackets, the sport's future doesn't look that bad. Dominic Thiem and Alexander Zverev gave us an epic showdown that will go down as one of the best US Open finals in history. The Austrian came back from two sets down to upset Zverev and lifted his first-ever Grand Slam title.
Nadal and Federer did not participate in the tournament, while Djokovic was disqualified in the fourth round for unintentionally hitting a line judge with the ball.
But none of that will matter at Roland Garros. Nadal will return to Grand Slam action and the tournament he loves the most, having won a record 12 French Open trophies. World number one Djokovic will also participate, as will Thiem, Zverev, and Daniil Medvedev. Federer, unfortunately, is still recovering from knee surgery. Rafa will have the chance to equal the Swiss's record haul of 20 Grand Slams if he wins at Roland Garros.
In the Women's singles, defending champion and world number one Ashleigh Barty won't participate this year. The Australian cited COVID-19 fears and a lack of preparedness as reasons for her withdrawal. Nonetheless, Simona Halep, Naomi Osaka, and Serena Williams are all going to be there. Osaka is fresh off her US Open title win, so keep a lookout for her.
Players
Here are some of the biggest names in tennis participating in Roland Garros. You can check out the full list visit the Roland Garros website.
MEN
Novak DJOKOVIC (1)
Rafael NADAL (2)
Dominic THIEM (3)
Daniil MEDVEDEV (5)
Stefanos TSITSIPAS (6)
Alexander ZVEREV (7)
Matteo BERRETTINI (8)
Gael MONFILS (9)
Roberto BAUTISTA AGUT (10)
David GOFFIN (11)
Andrey RUBLEV (12)
Fabio FOGNINI (13)
Denis SHAPOVALOV (14)
Diego SCHWARTZMAN (15)
Karen KHACHANOV (16)
Stan WAWRINKA (17)
WOMEN
Simona HALEP (2)
Naomi OSAKA (3)
Karolina PLISKOVA (4)
Sofia KENIN (5)
Elina SVITOLINA (6)
Bianca ANDREESCU (7)
Kiki BERTENS (8)
Serena WILLIAMS (9)
Belinda BENCIC (10)
Petra KVITOVA (11)
Aryna SABALENKA (12)
Johanna KONTA (13)
Victoria AZARENKA (14)
Madison KEYS (15)
Petra MARTIC (16)
Garbiñe MUGURUZA (17)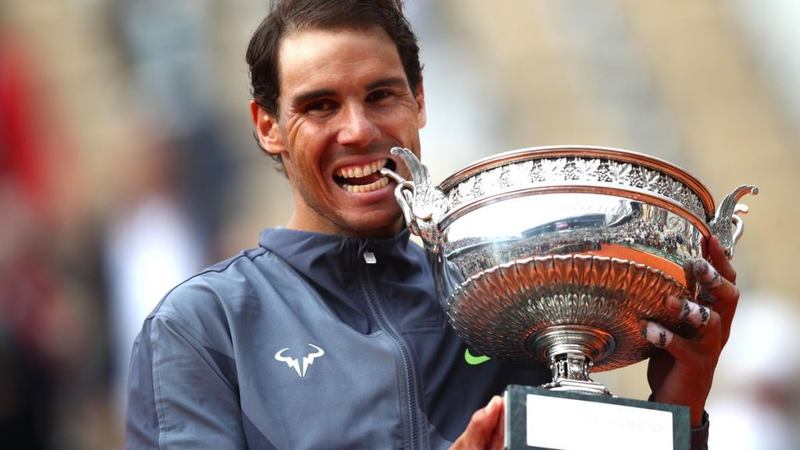 ---
Stream Roland Garros from Anywhere – Game, Set, and Match
The US Open was a treat to watch, filled with controversies and drama. But Roland Garros promises much more entertainment, simply because we will witness the return of the "king of clay." Rafael Nadal is most certainly a favorite to lift his 13th French Open title, but he could be a bit rusty since this is his first tennis action since February.
His long absence can benefit his competitors, namely Djokovic, Thiem, Zverev, and Medvedev. Thiem, in particular, is very capable on clay courts and received a massive confidence boost following his comeback win over Zverev in the US Open final. In the Women's singles, the absence of defending champion Barty means there will be a new champion.
To stream Roland Garros on your favorite channel from abroad, you'll need a premium VPN or Smart DNS proxy service. Our recommendations are ideal picks for the French Open.
Who do you reckon will take the RG trophy home this year? My money is on Nadal and Halep. Share your thoughts below.