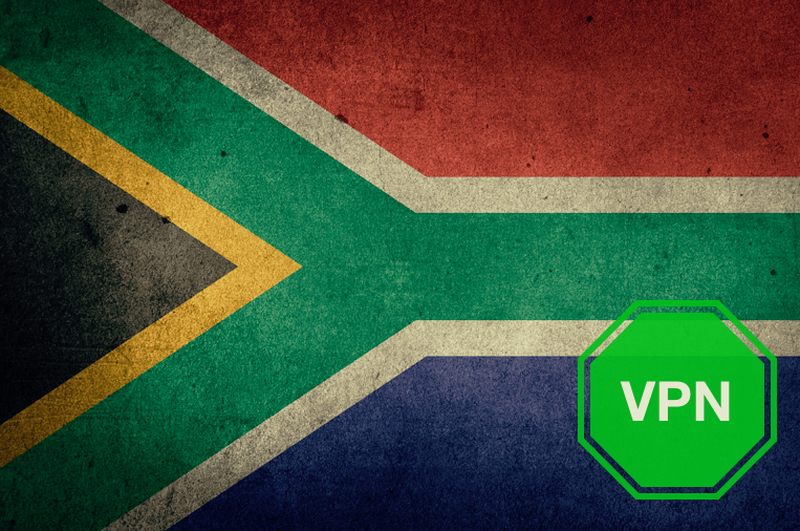 Expats in South Africa
South Africa's free, yet worrying online status
VPN online protection
Reasons for using VPNs in South Africa
Best VPNs for South Africa
In Africa's southernmost point lies a country that gave birth to some of the world's most renowned activists. South Africa is home to Archbishop Desmond Tutu and the late former president Nelson Mandela, two figures who fought apartheid and received Nobel Peace Prizes for their efforts.
Following the end of the race-based segregation system in 1994, the country witnessed much progress. Today, the 11 official languages and the motto of "Unity in Diversity" reflect the diverse community and the progressive constitution. However, South Africa continues to battle inequality and corruption.
The country has attracted large numbers of expatriates throughout the years, especially post-apartheid. According to HSBC's Expat Explorer Survey, most of them live in Johannesburg, Pretoria, or Cape Town, its financial and political centers.
South Africa has a "free" Internet status, with no reports on blocking, filtering, or social media restrictions. However, there are traces of self-censorship and online harassment and manipulation, not to mention government surveillance fears. Therefore, we recommend you use the best VPN for South Africa when surfing the web.
---
Content Overview
---
Foreigners in South Africa
South Africa has the third-largest economy in the continent behind Nigeria and Egypt. Its primary industries include manufacturing, finance, business services, and real estate, and it produces nearly half of Africa's electricity output. The country attracts hundreds of thousands of visitors each year, thanks to its pleasant climate, beautiful scenery, and outdoor lifestyle.
Another appealing factor is RSA's multiethnic society, which embraces a variety of cultures and religions. In fact, there are 11 official languages, including Afrikaans, which was developed from Dutch, and English. That's because the country was under Dutch and British colonialism before gaining independence in 1931. Descendants from Britain and the Netherlands still live in the country, and many of their expats work there.
Unlike most nations, South Africa has three capitals: Pretoria (executive), Bloemfontein (judicial), and Cape Town (legislative). But the largest city is Johannesburg, aka the "City of Gold." It is home to a large number of expatriates.
South Africa has significantly progressed following the end of apartheid in 1994. However, it still suffers from inequality, corruption, and high crime. Furthermore, while major cities enjoy technological advancement and financial stability, nearby townships lack basic infrastructure.
---
Status of South Africa's Online Realm
Pro-democracy organization Freedom House labeled the Internet in South Africa as "free" in 2019, with a total score of 72/100. These numbers dropped by three points from the previous year when the country recorded 75/100. The non-profit think tank evaluated the online status based on three elements: Obstacles to access, limits on content, and violations of user rights.
| | |
| --- | --- |
| ATTRIBUTES | SCORE |
| Obstacles to access | 17/25 |
| Limits on content | 28/35 |
| Violations of human rights | 27/40 |
Key findings from the report showed that Internet penetration levels have increased over the past few years. According to the International Telecommunication Union (ITU), the penetration rate reached 56% in 2017. And in 2018, a Statistics South Africa survey revealed that 60% of users access the Internet using mobile devices.
Mobile Internet connection has an average speed rate of 25.47 Mbps, while a fixed-line connection is at an average of 18.31 Mbps. However, power cuts have significantly affected Internet availability. Eskom, the national power company, faced years of mismanagement, resulting in the absence of maintenance of power stations, not to mention financial problems.
Costly Internet Packages
Expensive Internet access remains one of the biggest challenges for a lot of South African residents. According to recent market trends, consumers spend more money on data bundles than phone calls and SMS messages. Moreover, many people cannot afford prepaid mobile data, which constitutes 2.5% of the average monthly income in South Africa.
High Internet subscription costs are the result of low usage rates. South Africa ranked 37th out of 49 African countries in affordability for prepaid mobile data bundles, with the average price reaching $8.28. Mobile operators are beginning to offer more affordable data plans that target lower-income customers.
However, most South African residents without Internet access earn less than $500 a month, making up 42% of the population. These consumers blamed expensive data packages for their lack of Internet connectivity.
Censorship and Blocking
In 2019, the South African parliament passed the Film and Publications Amendment Act (FPAA), which aims to block and delete certain hateful and explicit content. That includes hate speech, incitement of violence, propaganda for war, and child pornography. The law received heavy criticism from opposition leaders and critics, labeling it the "Internet Censorship Bill."
But even before this piece of legislation, there have been a few minor cases of online content removal. In 2017, The Internet Service Providers' Association (ISPA) received a complaint that Black Opinion, a news website, was inciting racial hatred. ISPA instructed the web host to shut down the site, which lasted for two weeks.
And in 2018, Google received a request from the RSA government to remove content on Google+ related to online harassment. But the Internet environment is mostly free, and there no blocked websites or services.
Government Surveillance
The South African government doesn't impose any restrictions on tools that provide anonymity and encrypted communication, such as VPNs. However, mobile subscribers must present national ID numbers and documents and proof of residency to service providers. Moreover, residents must submit their ID numbers to purchase a SIM card.
But unfortunately, the RICA act of 2002 allows a judge to order the disclosure of decryption keys in case of national security. As a result, law enforcement agencies can decrypt secure communications during investigations. They're also growing concerns that there are no laws that regulate government surveillance, giving the authorities unlimited snooping powers.
However, legal safeguards do indeed exist, as RICA forbids wide metadata collection. Instead, it only allows data gathering of specific targets, which also requires a court order. But a loophole in RICA permits the authorities to intercept communication under the Criminal Procedure Act, which lacks regulations. As a result, law enforcement agencies collect between 70,000 and 195,000 metadata of mobile users each year. Telecom providers must store metadata logs for all customers for up to five years.
Service providers must also aid the authorities in monitoring online traffic if provided with a court order. And according to Internet Canadian watchdog Citizen Lab, South Africa is one of 45 countries that use Pegasus. The Israeli-made spyware software spies on journalists, activities, and the opposition.
---
VPNs to the Rescue
As we already established, anyone can use anonymity tools that encrypt traffic and protect privacy. And there's no better way to do that than with a VPN, which has a network of private servers spread across the globe. It reroutes your traffic through the server you select, then gives you a matching IP address from the same location.
As you may know, IP addresses reveal your location and online identity to the web. By switching IPs, websites, Internet service providers, and the authorities will think that you're in a different country. Another important privacy element is data encryption, which prevents third parties from monitoring your online activities. Top VPNs use the Advanced Encryption Standard (AES) with 256-bit keys, the most secure algorithm on the market.
They also don't keep records of your browsing history, web destinations, or other sensitive data. Instead, they eliminate such information from their servers in case they receive court orders or government warrants. That way, they won't share anything that compromises your identity, location, or activity.
And as a last line of defense, reputable VPNs use a connection Kill switch that cuts you off from the Internet in case of a malfunction. That way, your traffic doesn't leak to your ISP's servers.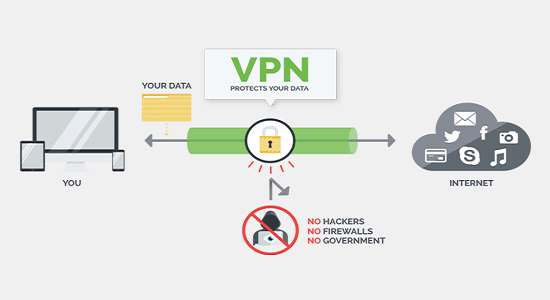 Other VPN Advantages
Online privacy and anonymity are just the tip of the iceberg. You can benefit from a lot more features when you connect to a VPN, including:
Streaming

: Video-on-Demand platforms like Hulu and BBC iPlayer are only available inside their respective regions, i.e., the US and the UK. By connecting to a VPN server inside those markets, you'll trick them that you are an American or British resident, thus gaining access from abroad.
Torrenting: Illegally downloading copyrighted material can have severe consequences in some countries. They include termination of your Internet connection and fines. The best VPN for South Africa, though, will prevent copyright holders and ISPs from monitoring your activities.

Zero restrictions

: The best VPN for South Africa helps you avoid Internet restrictions and censorship and protects you from government snooping. It is the go-to tool for activists and journalists.

No bandwidth throttling

: Since data encryption prevents your ISP from seeing what you're doing, you can stream or play online games for hours without any interruptions or intentional speed drops.
How to Install the Best VPN for South Africa
VPN apps are easy and straightforward to install because they are compatible with the majority of operating systems. That includes iOS, Android, PC, Mac, Linux, and Kindle Fire, in addition to browser extensions for Chrome, Firefox, and others. Of course, not all VPNs have dedicated apps for all these platforms, but reputable ones work with PC, Mac, Android, and iOS.
To install the best VPN for South Africa, follow the simple steps below:
Select a premium VPN service that offers all the above features. Enter a valid email, select a subscription plan, then choose a payment method.
After you create an account, download and install the VPN app directly from the website or go to Google Play Store or the App Store.
Once the installation is complete, open the app and sign in.
Connect to a VPN server inside your preferred target destination.
Enjoy all the perks of the best VPN for South Africa.
---
Why You Need the Best VPN for South Africa
Although South Africa has a free Internet environment, there are several drawbacks, including government surveillance, censorship, and blocking. The government can also force the disclosure of decryption keys if a court grants its permission. Therefore, if you're an RSA resident, the logical course of action would be to register for the best VPN for South Africa.
Privacy and Anonymity
South Africa may be outside Five, Nine, or 14 Eyes jurisdiction, but it has some similar policies to these intrusive alliances. Backed by a court order, law enforcement agencies can demand service providers like ISPs and telecom companies to submit user data. Moreover, consumers' metadata is stored from three to five years. And if you add the spyware program Pegasus to the equation, you'll discover that your online traffic is very compromised in the "rainbow nation."
That is why you have to subscribe to the best VPN in South Africa if you're living there. You might think that the decryption key sharing is sort of a deal-breaker, but the VPNs on our list are not based in the country; they only have servers there. That means they don't have to hand in user information nor share decryption keys. Besides, top VPNs follow a zero-logs policy, so even if their servers are seized, the authorities won't find anything useful.
Freedom of Expression
South African residents are free to share and post their opinions online as they please, with minor restrictions on freedom of expression. Also, there are no bans or blocks on any website or social media platform. However, content that invokes hate, violence, propaganda for war, and child pornography is prohibited and banned.
That's understandable in some of these cases, especially anything harmful to children. But on other occasions, differentiating between freedom of expression and damaging content is tough. That is why FPAA had so many critics.
Nonetheless, you can avoid Internet censorship altogether by using the best VPN for South Africa. On a similar note, VPNs are not tools to anonymously spread hate and violence or commit illegal activities. Their job is to protect your online wellbeing.
Streaming Paradise
South Africa is full of beautiful scenery and outdoor activities. There are so many unique places to visit, like Kruger National Park, the Cape of Good Hope, Maclear's Beacon, and the wine region. But you also want to enjoy yourself when you don't feel like going out. Streaming your favorite shows and sports is a great way to pass the time, and the country has a couple of excellent platforms like DStv Now and Showmax.
But if you prefer international VOD services, you'll have to get the best VPN for South Africa. Due to licensing agreements, each streaming platform can only showcase programs inside their respective markets. So to prevent overseas viewers from accessing content, they use geo-blocking technology. That is why you'll get a location error message when you try to access Disney+ from South Africa.
Furthermore, these platforms started blacklisting VPN IP addresses, so only top providers can still unblock them.
P2P Support
The Electronic Communications and Transactions Act in South Africa forces ISPs to remove illegal content like copyright violations. That branches out to movies, series, books, songs, and other material. Therefore, downloading these files can get you in trouble. But when you use peer-to-peer networks while connected to the best VPN for South Africa, you'll avoid such problems.
The VPN encryption prevents ISPs and copyright trolls from viewing your online activities. And the no-logs policy deletes your traces so that no one can track anything back to you.
Public WiFi
Who doesn't like to connect to free hotspots in coffee shops, hotels, airports, and other public places? You can open your favorite websites and log into your accounts without consuming mobile data. But public WiFi is extremely dangerous as hackers exploit its weak security system to target victims.
They might even create similar fake hotspots and trick you into connecting to them. Either way, they can install all sorts of malware on your device and steal your files, passwords, and other sensitive data. But if you're using the best VPN for South Africa, your online traffic is encrypted, and no one can monitor or take anything.
---
Best VPN for South Africa – Top 5 Selections
Virtual private networks don't offer the same quality. Some have first-rate features, while others can actually cause more damage than non-VPN connections. That is why we always stress that you avoid free VPNs.
These providers make money by collecting sensitive data like IP addresses and web destinations and selling it to third parties. Advertisers greatly benefit from this information as it helps them deliver ads based on your preferences and search queries. Furthermore, some of these brands don't focus on encryption, often using weak algorithms or none at all.
And in terms of performance, free VPNs have a handful of servers that provide limited speeds. They also can't unblock most streaming platforms due to the VPN IP ban.
Therefore, stick to premium providers like the ones below.
ExpressVPN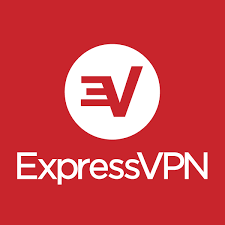 With so many reputable VPN providers on the market, it's hard to determine which one holds the top spot. But ExpressVPN certainly ranks high, earning high praise from consumers and experts alike. The British Virgin Island-based company offers premium anonymity and privacy like AES encryption with 256-bit keys.
To break it, you'd have to go through trillions of possible combinations. That could take millions of years even with the world's supercomputers combined. ExpressVPN also has a strict and proven zero-logs policy, categorically eliminating sensitive data from its servers. And the automatic kill switch prevents data from leaking to your ISP's servers.
The company has one of the most extensive server networks in the business. It operates more than 3,000 servers across 94 countries, giving you access to exclusive geo-blocked content no matter where you are. These servers are also P2P-friendly.
You can install the ExpressVPN app on Android, iOS, PC, Mac, Linux, and Kindle Fire. And if you're using a device that doesn't support VPN clients like gaming consoles or Smart TVs, there's a Smart DNS proxy solution called MediaStreamer that can unblock the most popular streaming platforms.
ExpressVPN allows up to five simultaneous devices connections per account. It also offers a 30-day refund policy to new subscribers.
Check out our ExpressVPN review for more information.
Pros
Zero data collection.
Military-grade encryption.
Kill switch and DNS leak protection.
Broad server network.
Five simultaneous device connections.
Streaming and P2P support.
Fast speeds.
High app compatibility.
30-day money-back guarantee.
Cons
Pricey subscription plans.
---
BulletVPN
Another top selection for the best VPN for South Africa is BulletVPN. It is also a popular choice for RSA expats who want to access local streaming platforms like DStv Now or Showmax, as it is one of the few providers that can still unblock them. But whether you're inside the country or abroad, the Estonia-based provider offers a lot of quality features.
In addition to extensive streaming access, BulletVPN servers support P2P activities. And although the number of servers isn't as broad as what other VPNs offer, the company has a presence in key locations worldwide. And with fast speed rates, you won't encounter buffering issues.
On the privacy front, BulletVPN offers AES-256 encryption, a strict no-logs policy, and a kill switch with an optional BulletShield feature. The latter won't connect your device to the Internet unless you're using a BulletVPN server. Moreover, you can use the app on six devices at the same time and install it on PC, Mac, iOS, and Android. The company offers a 30-day money-back guarantee and a Smart DNS proxy.
For a detailed insight about this service, read our BulletVPN review.
Pros
Zero-logs policy.
AES-256 encryption.
Kill switch + BulletShield.
Excellent unblocking capabilities.
Ast speeds.
P2P-friendly.
30-day refund policy.
Six simultaneous device connections.
Cons
Smaller number of servers compared to other VPNs.
---
Unlocator VPN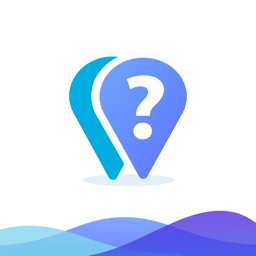 Renown for its Smart DNS proxy service, Unlocator rolled a VPN product last year and equipped it with the latest security and privacy options. It uses military-grade AES-256 encryption, implements a no-logging policy, and has a kill switch. You can also activate the latter with Unlocator Shield, which won't give you Internet access unless you're connected to an Unlocator server.
But for maximum anonymity and online access, the company offers Unlocator Hybrid, allowing to enjoy both VPN and Smart DNS proxy benefits. You'll be able to stream your favorite shows and safely download files using P2P networks. And you can use the app on five devices simultaneously.
The best part about Unlocator is that no matter which subscription plan you choose, you'll benefit from a 7-day free trial (no credit card needed) and a 30-day refund policy.
Head over to our Unlocator VPN review to find out more.
Pros
Kill switch + Unlocator Shield.
AES-256 encryption.
No-logs policy.
Unlocator Hybrid.
7-day free trial and 30-day refund policy.
Five simultaneous device connections.
Cons
Denmark Headquarters.
Small server network.
---
NordVPN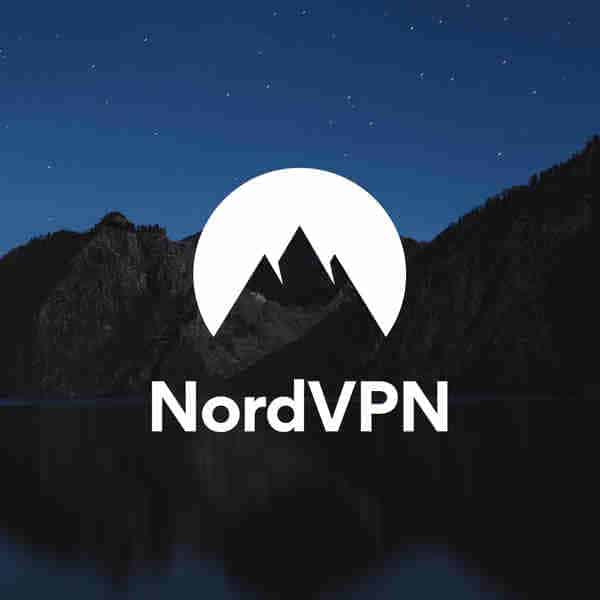 NordVPN pulls out all the stops to protect your online privacy. It brings customers the industry-standard AES-256 encryption, no-logs policy, and kill switch, in addition to a double VPN and a tool that blocks ads and malicious websites (CyberSec). Moreover, it is based in Panama, outside Five Eyes jurisdiction.
The company has a network of 5,000+ servers in 59 countries, allowing you to access geo-restricted content. The servers also support torrenting and P2P activities. You can install the app on PC, Mac, Linux, iOS, and Android and use it on six devices concurrently. There's also a 30-day refund policy and a Smart DNS proxy (SmartPlay) that works on any device.
Our NordVPN review gives you all the details you need to know.
Pros
Double VPN and CyberSec.
AES-256 encryption.
Zero-logs policy.
Kill switch.
Extensive server network.
P2P and streaming-friendly servers.
SmartPlay.
30-day refund policy.
Cons
Some servers might be a bit slow.
---
Surfshark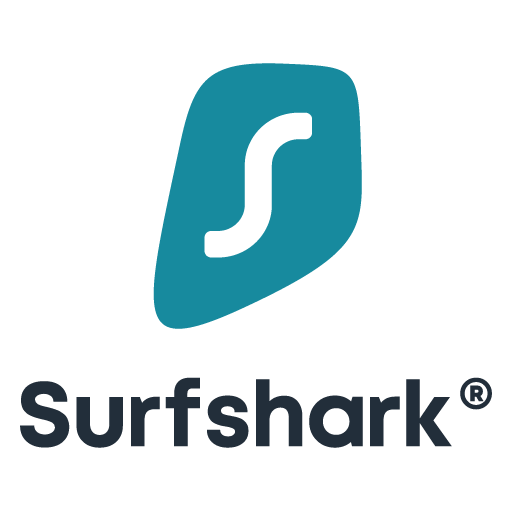 Surfshark is an impressive VPN service that is still relatively new. We included it because it offers outstanding security and anonymity features like CleanWeb (ad-blocker), a MultiHop (double VPN), Camouflage Mode, and Shadowsocks. And, of course, you'll benefit from a zero-logging policy, AES-256 encryption, and a kill switch. The company is also based in the privacy-friendly BVI.
The company has over 1,000 servers in 60 countries. They can unblock the most in-demand streaming platforms and support torrenting activities at acceptable speed rates. Furthermore, Surfshark offers a 30-day refund policy, and you can use the app on an unlimited number of devices using just one account.
Check out the full feature list by reading our Surfshark review.
Pros
Unique privacy features (MultiHop, CleanWeb, etc.).
AES-256 encryption.
Kill switch.
Zero-logs policy.
Decent server network and speed levels.
Unlimited device connections.
P2P and streaming support.
30-day money-back guarantee.
Cons
Pricey monthly subscription plan.
---
Final Thoughts on the Best VPN for South Africa
South Africa attracts hundreds of thousands of visitors each year, whether for tourism or work. And although Internet access is free and available pretty much everywhere, there are some worrying privacy violations and government snooping. You'll also endure restrictions on copyrighted content, not to mention material that could be labeled as hateful or violent.
Therefore, to avoid online censorship, violations, and limitations, use one of our picks for the best VPN for South Africa.
Do you know other premium VPNs that work well in South Africa? Let us know below.