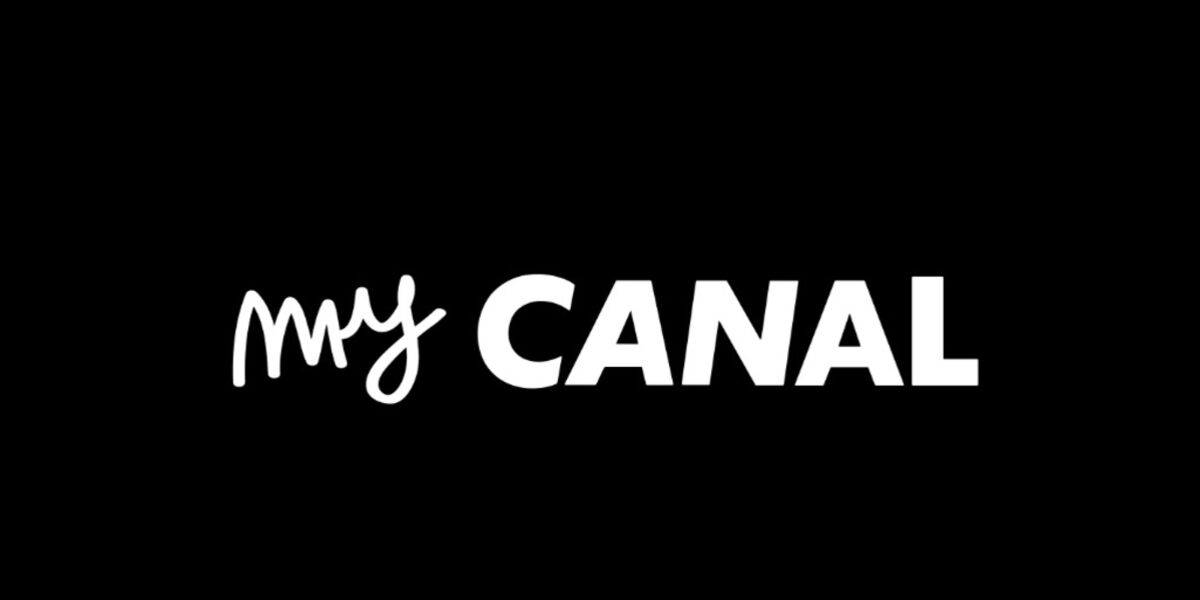 MyCanal is a well-known streaming service in France and Europe. It offers a wide range of exclusive content, including series, movies, documentaries, news, sports, etc. And it doesn't matter whether you're a long-term or monthly customer; myCanal has subscription plans for both.
However, you must be inside France to access the service. Otherwise, a geo-error message will pop up on your screen. Therefore, your only solution if you're abroad is to get a VPN.
And since choosing the right provider is crucial, we lined up the best VPNs for myCanal after putting each one to the test. So if you're in the US, UK, Germany, Australia, Canada, or anywhere else, you might want to keep reading.
Get Your myCanal Channel in 5 Easy Steps
Time needed: 3 minutes
Accessing myCanal outside France is so simple and fast you'll be streaming in no time.
Sign up for a premium VPN.

Based on our tests, we highly recommend you join ExpressVPN for reliable myCanal access. BulletVPN is also a solid choice.

Install the app on a compatible device.

Premium VPNs have dedicated apps that work with Android, iPhone, iPad, PC, Mac, and many more.

Open the app and connect.

After launching the VPN app and signing in, connect to a French server to get started.

Go to the myCanal website or app.

Give geo-errors and online restrictions the slip.

Get instant access anywhere.

Never miss your favorite Canal Plus program again.
Unblocking myCanal – Your Complete Guide
Why is myCanal geo-blocked? How can I access it from outside France? What is the best VPN for myCanal? We answer all your questions and more in this guide.
The Requirements
Here's what you need for the ultimate myCanal experience:
A premium VPN.
A myCanal subscription.
A compatible device.
France the Only Home for myCanal
Canal Plus is a French premium TV channel by Groupe Canal+. It is one of the leading broadcasters in France and Europe, offering a wide range of programs. That includes local and international series, movies, documentaries, kids' shows, news, and sports.
Viewers can get all the channel's content online through myCanal. The service allows live and on-demand access, making it ideal for streaming sports and binge-watching shows. Furthermore, you'll find subscription plans for yearly and monthly consumers alike.
Long-term packages feature bigger savings and offers, but you can cancel anytime with the monthly deals.
PLAN
1 MONTH
1 YEAR
2 YEARS
Canal +
€24.99
€24.99/mo
1-month free trial
€20.99/mo for 12 months then €24.99/mo
1-month free trial
Free Option TV+ for 2 months
Canal+ Cine Series
€40.99
€40.99/mo
1-month free trial
€34.99/mo for 12 months then €40.99/mo
1-month free trial and
Free Option TV+ for 2 months
Canal+ Sport
€45.99
€45.99/mo
1-month free trial
€34.99/mo for 12 months then €45.99/mo
1-month free trial and
Free Option TV+ for 2 months
Canal+ Series
€6.99
N/A
N/A
However, you can't purchase any myCanal subscription if you're outside France due to international copyright laws. The platform uses geo-blocking technology to keep out overseas viewers. Here's the company's take on the whole situation:
Le service myCANAL est accessible au sein de la France métropolitaine

Canal+
Translation: The myCanal service is only accessible inside Metropolitan France.
So to put it simply, you can't keep track of your favorite shows from abroad without a reliable VPN.
How to Watch myCanal with a VPN
The websites you visit can determine your approximate location through your IP address, which is assigned to you by your internet service provider. And each country has a specific set of IPs. So when streaming channels discover that you are an out-of-market customer, they activate the geo-blocking shield.
That is why you get an error message on your screen when you try to access myCanal from outside France.
"Canal+ n'est pas disponible dans votre pays."
"Canal+ isn't available in your country."

But you can easily avoid such frustrations with a reliable VPN service. This tool can bypass streaming restrictions by changing your IP address, thus making it appear like you're in a different region.
You see, VPNs have a global server network. When you connect to a specific location, you get a new IP from the same country you selected. Furthermore, your entire traffic goes through an encrypted tunnel, making it impossible for anyone to track your whereabouts or online activities.
Therefore, if your goal is to watch Canal Plus programs outside France, you must connect to a French VPN server. With your traffic relocation and new IP address, the streaming platform will think you are inside its coverage zone. And the money you spend won't just cover streaming. You'll also unlock much-needed benefits that you could use whenever you go online.
Best VPN for myCanal – Free vs. Premium
Choosing any VPN service to access myCanal may not be fruitful. In addition to geo-blocking, the French platform deploys VPN detection technology to block overseas customers.
Free VPNs are a slippery slope because most of them are undependable and unsafe. They offer a handful of servers, limited bandwidth, poor streaming support, slow connections, weak or no data encryption, and to top it all, they might sell your data to make money.
Pour des raisons de sécurité des contenus diffusés, l'utilisation d'un VPN avec myCANAL n'est pas autorisée.

Canal+
Translation: For broadcast security reasons, using a VPN with myCANAL is not permitted.
However, a rare bunch can give you access to myCanal from outside France. The best free VPN we tried was Qamo VPN, giving us instant access to myCanal through its Paris server.
Furthermore, the app features over 10 server locations throughout Europe – including the UK, Germany, Italy, and Denmark – as well as the US, Canada, and Japan. There's also a kill switch option to prevent data leaks and split tunneling to customize which apps go through the encrypted VPN tunnel and the ones that remain connected to ISP servers.
But despite all the above, plus military-grade encryption and a no-logging policy, the Qamo app contains ads and is only available on Android. However, it still the best free VPN for myCanal.
According to our research, ExpressVPN had the highest scores for streaming among premium VPNs. It has excellent unblocking capabilities, fast servers, and grade-A security and privacy measures. There's also a 30-day money-back guarantee if things go wrong.
We also liked BulletVPN's perfect streaming record and bullet-speed servers, despite its smaller global network.


30-Day Money-back Guarantee
Unlimited Bandwidth
Apps For All Your Devices
24/7 Live Support
Visit ExpressVPN
MyCanal Device Support
With the help of a VPN, you can now watch your favorite shows on any device.
Desktop
Streaming on your PC or Mac is very straightforward. Just:
Connect to a French VPN server
Visit https://www.canalplus.com/
Choose a plan and subscribe
Enjoy from anywhere
Mobile
To get the myCanal app on your mobile device, you must:
Smart TV
If you prefer streaming on your LG, Samsung, or other Smart TV, you must know that there aren't compatible apps for such devices. However, you can still:
Connect to French server
Install the app on your Smart TV
Enjoy Canal Plus on a large screen
Fire TV
The Fire TV app has a similar approach to the Smart TV device. You must set up the VPN on your router, connect to a French server, change your Amazon Account country to France, and voila.
Gaming Console
MyCanal has apps for Xbox One, Xbox Series S and X, PS4, and PS5. But VPN software isn't supported on gaming consoles. Therefore, you must install the VPN on your router, choose a French server, switch your PlayStation and Xbox regions to France, then download the myCanal app.
FAQ
If you need more myCanal-related information, take a look at the most common questions our readers asked.
Where is myCanal available?
Due to international copyright rules, myCanal content is only available inside France.
Although some Canal+ material is free, myCanal is a subscription-based streaming service.
Users can watch all Canal+ content online, live or on-demand, through myCanal. Here's what each subscription plan offers:
PLAN
CHANNELS
Canal+
Series – Cinema – Sport – Kids – Docs
Cine Series
Same as Canal+ with
Disney+ – Netflix – STARZPLAY – OCS
Sport
Same as Canal+ with
Canal+ Sport – beIn Sports – Eurosport
Series
Canal+ Series – STARZPLAY
What can I watch on myCanal?
MyCanal is one of the biggest broadcasters in France and Europe. The library includes local and international shows, documentaries, sports, news, and more.
Ovni(s)
L'amour Flou

Validé

Narvalo
Yellowjackets
Killing Eve
Euphoria

Champions League

Premier League

Formula 1
Access myCanal Outside France with a VPN – Au Revoir
MyCanal is one of those streaming services tailored to every viewer's needs. It is home to the most popular sports, latest series, classic shows, creative originals, and live news. It's too bad it's only available in France, though.
But with a reliable VPN, all that content is within your fingertips no matter where you are. All you have to do is subscribe, connect to a French server, and enjoy your favorite programs. ExpressVPN and BulletVPN will undoubtedly get you there.