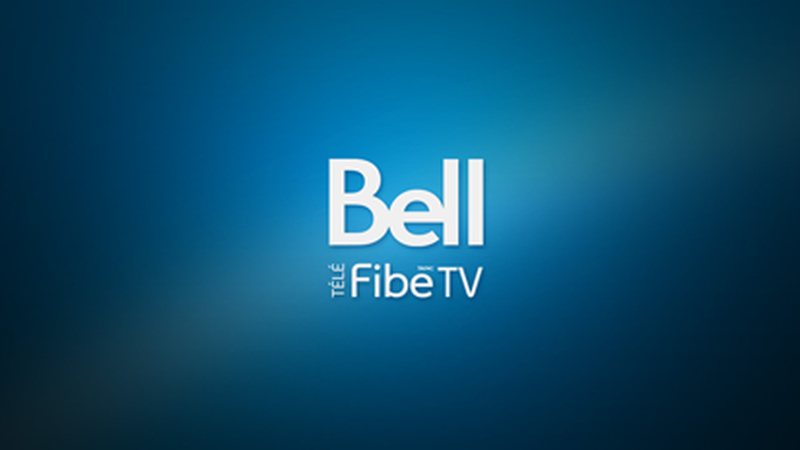 If you're looking for an easy way to watch Bell Fibe TV outside Canada, then you've come to the right place. Canadian streaming platforms are all unavailable once you leave the country, leaving you with only one simple solution – a VPN.
However, few VPN providers can successfully and reliably avoid detection to bypass geoblocks, so you must choose carefully.
In this article, we tested the best VPNs that work with Bell Fibe TV to save you the trouble. So if you wish to unlock Canadian TV outside Canada and anywhere in the world, keep reading.
Bell Fibe TV Outside Canada – Quick Summary
Time needed: 3 minutes
Start binging your favorite Canadian shows immediately.
Subscribe to a top VPN.

ExpressVPN and BulletVPN are our top recommendations. Simply go to the VPN website and sign up to.

Download the VPN app.

Visit the Play Store or App Store to install the VPN on your device.

Open and connect.

Log in and connect to a Canadian server, preferably from Ontario or Quebec.

Launch Bell Fibe TV.

No more errors on the website or app.

Stream away from anywhere.

Enjoy Canadian TV without interruptions.
The Full Bell Fibe TV Guide
You'll be watching Canadian TV in no time after reading this article.
The Requirements
Here's everything you need to start streaming Fibe TV overseas.
A premium VPN provider.
A compatible device.
A Fibe TV subscription.
Geoblocking Vibes from Fibe TV
Bell Fibe TV is an internet protocol streaming service, better known as IPTV. It offers on-demand and live content while also allowing access to thousands of apps.
What's even more impressive is you can bundle it with even more channels and add-ons. That includes Crave, Starz, Super Channel, TSN, Sportsnet, beIN Sports, NFL Sunday Ticket, and much more.
Unfortunately, you can't access Fibe TV outside Canada due to TV rights agreements. Therefore, you'll have to miss your favorite programs and sports if you're abroad. Here's what will appear on your screen instead:
"Content playback is not available outside Canada"
"Bell Fibe TV is not available in your area"
The same applies to every other Canadian streaming service.
Watch Bell Fibe TV with a VPN
Your IP address reveals your whereabouts to Fibe TV and other similar platforms. And since each country has a set of dedicated IPs, it's easy for them to know where you are.
The only way to bypass streaming geoblocks and hide your location is with a VPN. By connecting to a VPN server, your traffic gets rerouted, and your IP address is changed to an area of your choice.
This will trick websites that you are inside their broadcasting market, and you'll have full access to their content.
And everything is just one click away. All you have to do is connect to a Canadian VPN server, and voila! But we recommend you select a provider with servers in Ontario and Quebec since Bell Fibe TV is only available in these cities.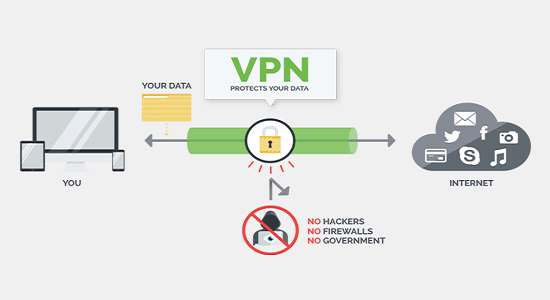 Why You Need a VPN
A VPN is handy for all your internet activities, not just streaming. In fact, we encourage our readers to use them whenever they go online.
They offer a strong layer of encryption to your data, protecting your sensitive information from ISPs and Public WiFi hackers.
They also don't keep logs of what you do, preventing anyone from tracking you. Add to that the kill switch leak protection, and your online privacy has never been this safe.
Furthermore, VPNs are excellent for avoiding buffering and lag, which improves your streaming and gaming experiences.
You'll also benefit from cheaper deals when booking or shopping online and safer P2P downloads.
Best VPN for Bell Fibe TV
Is your Bell Fibe TV VPN not working? That will likely happen if you're using a free VPN. These services cannot escape VPN detection technology and are quite inconsistent in bypassing geoblocks. Furthermore, they don't follow zero-log policies and don't offer reliable data encryption.
That's why we urge our readers to use premium VPNs because, with all the benefits they offer, they're worth every penny.
According to our tests, ExpressVPN and BulletVPN were the standout performers, and they both come with a 30-day money-back guarantee. Or, you can choose another VPN from our top recommendations.


30-Day Money-back Guarantee
Unlimited Bandwidth
Apps For All Your Devices
24/7 Live Support
Visit ExpressVPN
Qamo VPN – The Free VPN Exception
As we previously said, a lot of free VPNs aren't safe or consistent enough. But we recently tried Qamo VPN and the results were very impressive. The signup process was simple and fast – all you need is an active email address. Then, we connected to the Canadian server and instantly accessed Bell Fibe TV from abroad.
There are other server locations in the US, UK, Netherlands, France, Germany, and more. And although they are nowhere near enough the servers premium VPNs provide, they are still strategically located to bring you the most popular streaming platforms. Qamo servers are also fast with a high bandwidth limit.
But since this is a free VPN, there are a couple of catches you won't find in premium services. One, the app contains ads, which isn't unusual among providers of this category. Two, Qamo is still only available for Android users. Nonetheless, it's still the best free VPN for watching Bell Fibe TV outside Canada.
Bell Fibe TV – Supported Devices
You can download the Fibe TV app on all your favorite devices.
Desktop
The simplest way to watch Fibe TV is on your PC or Mac:
Connect to a Canadian VPN server (best if from Ontario or Quebec)
Go to the Bell Fibe TV website
Stream Canadian content from abroad
Mobile
To download the app and start watching on iOS or Android, you must:
Connect to a VPN server from Quebec or Ontario, Canada
Change your Apple ID region or Play Store country to Canada
Visit your app store and install the app
Start streaming immediately
Smart TV
Apple TV
Since there are no VPN apps from Apple TV, you must follow the same procedure as in the Smart TV tab. that means you have to install the VPN on your router first, then install the app on your device.
Amazon Fire TV
To download the Fibe TV app on your Amazon Fire device, set up the VPN on your router, connect to a Canadian server, and change your Amazon region. Now you can get the app and start watching.
FAQ
Fibe TV is a paid IPTV streaming service, with packages ranging between $76/mo and $180/mo (Canadian dollars).
Bell Fib TV is available in Quebec and Ontario, Canada.
How can I watch Bell Fibe TV outside Canada?
You need a premium VPN subscription to unblock Fibe TV from abroad. Then:
Connect to a VPN server from Canada
Open the app or website and sign in
Enjoy live and on-demand programs
Why is my VPN not working?
Fibe TV detects most VPNs. Only premium providers can avoid VPN detection and bypass geoblocks.
What apps are available on Fibe TV?
You can access thousands of apps in one place, including:
Netflix
Amazon Prime Video
YouTube
Crave
Starz
The Weather Network
Hayu
Stingray Music
Watch Bell Fibe TV with a VPN – Final Words
Fibe TV is a great source of streaming entertainment, with live and on-demand movies, series, sports, documentaries, news, and more.
But you'll need a reliable VPN to watch your favorite shows because Fibe TV is unavailable outside Canada.
We did all the work for you and tested dozens of VPNs. ExpressVPN, BulletVPN, Unlocator, and NordVPN successfully accessed Bell Fibe TV, and we managed to stream programs without interruptions.