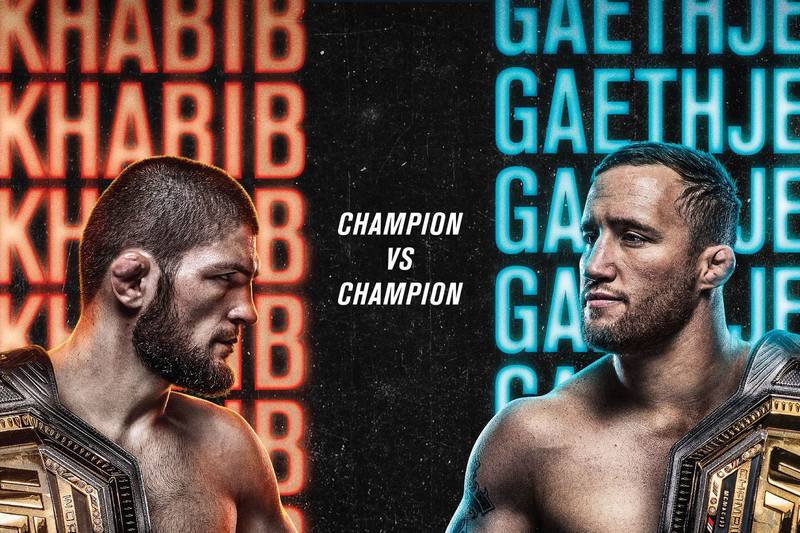 Where to watch UFC 254
Streaming platforms geo-blocked
Bypass UFC 254 geo-restrictions with a VPN
Best VPN for UFC 254
Khabib Nurmagomedov marks his UFC return this October after a year-long absence as he defends his title against interim titleholder Justin Gaethje. The highly-anticipated bout, arguably the fight of the year, will headline UFC 254, which kicks off on October 24. "The Eagle" was supposed to take on Tony Ferguson at UFC 249, but due to COVID-19-related travel restrictions, Gaethje replaced the Russian champion.
In fact, the American earned the privilege to fight Khabib after defeating Ferguson in that fight, thus shuffling the cards in the Lightweight division. So instead of a shot at the title, Ferguson had to settle for the co-main event at UFC 254. But after failing to reach terms with his opponent Dustin Poirier, Robert Whittaker vs. Jared Cannonier will co-headline.
Yas Island in Abu Dhabi, aka "Fight Island," will host the event. And since crowds cannot attend due to coronavirus fears, the only way to watch Khabib vs. Gaethje is online. Several broadcasters will stream the pay-per-view event, but they won't be available for all viewers.
---
Table of Content
---
UFC 254 Broadcasters
When Dana White announced he was considering a "Fight Island" to host some UFC events during the coronavirus pandemic, many fans pictured a Mortal Kombat-like location and tournament. But they were left a bit disappointed when they found out it was Yas Island in Abu Dhabi. It may not be as dramatic as Shang Tsung or Shao Kahn breathing down your neck, but it's still a beautiful setting.
One of the main advantages of holding UFC 254 on Yas Island, in addition to the sandy beaches and sunny weather, is the time zone. MMA events in the US are hard to follow for international viewers due to time differences. They would either have to stay up till morning hours or set their alarms very early to watch their fighters. But Abu Dhabi's timing is fair to UFC fans everywhere, especially since it is gaining worldwide popularity.
That is why White revealed that UFC 254 would be time-friendly, allowing viewers worldwide to stream it.
ESPN+ – Home of UFC in the US
ESPN took over UFC right from Fox back in 2019. And to promote its streaming platform, the sports network giant is showcasing all UFC events exclusively on ESPN+. That means USA residents can only watch UFC 254 online, not on cable TV. The early prelims start at 6:15 pm, Abu Dhabi time, while the prelims and the main card will happen at 8:00 pm and 10:00 pm, respectively.
Meanwhile, in the US, UFC 254 kicks off at 10:15 am ET, with the main event broadcasting at 2:00 pm. This flexible timing allows all MMA fans to tune in and watch Khabib vs. Gaethje.
Now, let's talk prices! The UFC 254 main card is pay-per-view (PPV), which means you have to pay extra to watch it. Existing ESPN+ annual subscribers will have to cough up $64.99 to stream Khabib vs. Gaethje and the other main-card matches. As for monthly subscribers, they can either upgrade to the yearly plan and purchase UFC 254 PPV for $84.98, or buy the PPV event by itself for $64.99.
New subscribers, meanwhile, can bundle an ESPN+ yearly package with the UFC 254 PPV for $84.98 and save 25%. The annual plan will renew after one year at its original price, $49.99. The monthly package costs $5.99, but you cancel both subscriptions at any time.
In addition to UFC Fight Nights and PPV events, ESPN+ gives you exclusive access to MLB, NHL, MLS, Serie A, FA Cup, Top Rank Boxing, Grand Slam tennis, college football, and basketball.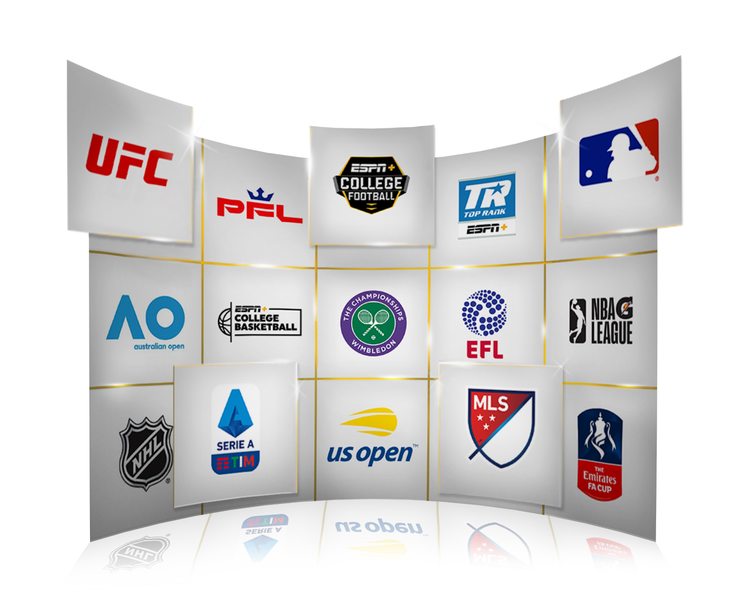 International Broadcasters
With the Ultimate Fighting Championship and mixed martial arts gaining widespread popularity, sports broadcasters are fighting left, right, and center to acquire rights. And since UFC 254 will feature the biggest bout of the year, fans will flock to stream the Lightweight title decider. And the good news is that Khabib vs. Gaethje will broadcast during European prime time (7:00 pm, 8:00 pm, and 9:00 pm).
However, Australian viewers will have to wait until the early hours in the morning to watch it (4:00 am – 5:00 am).
Here are some of the major streaming platforms that will showcase UFC 254:
UFC fans watching the October 24 event on BT Sport or DAZN don't have to pay anything extra. That because the entire UFC 254 event, including the main card, is part of your subscription. In other words, no pay-per-view necessary. The BT Sport Monthly Pass, the only standalone subscription plan the UK provider offers, is available for £25 ($32.39) per month.
DAZN, meanwhile, costs €11.99/month (around $14.12) or €119.99 ($141.27) per year.
---
UFC 254 Geo-blocked
All the streaming services covering UFC 254 are only available inside their respective regions. If you attempt to access them from abroad, a location error message will emerge on your screen instead. Here are a couple of examples:
"Sorry, this video is not available in your country."
"DAZN isn't available in this country."
Due to licensing agreements, sports networks can only showcase online content inside their corresponding markets. And to protect their interests and avoid copyright violations, they use geo-blocking technology to prevent out-of-market viewers from gaining access. So one good look at your IP address, and you're either in or out.
As you may know, each Internet user shares an IP address when connecting to the web. This serial number reveals your location and online ID to websites like VOD platforms. Occasionally, some services use your device's GPS receiver to track your whereabouts. Either way, the result is the same if you're overseas: Access denied.
---
Avoid UFC 254 Restrictions with a VPN
If you wish to stream UFC 254: Khabib vs. Gaethje on your favorite streaming service, but you're outside its coverage reach, your only solution is changing your IP address. And the best way to do that is with a VPN.
This tool redirects your traffic through its own private servers and masks your actual IP address. Then, it switches to a different IP that matches the VPN server location. In other words, if you connect to a server in the United States, you'll get an American IP address. The process will trick ESPN+ and every other US-restricted website, like Hulu, that you are inside the country.
As a result, you'll be able to sign in or sign up to the streaming platform and watch UFC 254 from anywhere. And it's the same procedure for the remaining channels. If you prefer BT Sport, connect to a UK VPN server. For Aussie viewers, the only way to access Main Event from abroad is through an Australian server.
Virtual private networks aren't just good at bypassing geo-restrictions. They also excel in protecting your online anonymity. Among their many features is data encryption, which means third parties won't be able to see your online activities. That even includes ISPs and government agencies. Furthermore, they delete users' sensitive information, like IP addresses and browsing history, from their servers. Therefore, even if someone attempts to intercept your data, they won't find anything useful.
VPNs are even prepared for the worst-case scenario, a VPN disconnection. Instead of allowing your traffic to leak to your ISP's servers, the kill switch will disconnect you from the Internet, thus protecting your data.
More VPN Offerings
As if bypassing restrictions and safeguarding your online wellbeing weren't enough, VPNs are useful for many other purposes, including:
No more censorship

: Free Internet environments don't exist everywhere. Some governments ban websites, services, or content for political, religious, economic, and other reasons. If you live in one of those countries, all you have to do is connect to a foreign VPN server and enjoy a more open World Wide Web.

No ISP throttling

: Consuming too much bandwidth could force your ISP to reduce your Internet speed intentionally. With a VPN, though, your provider can't monitor your online activities, allowing you to enjoy all the streaming you like.
P2P support: Reputable VPNs have torrent-friendly servers. Those who download copyrighted material using peer-to-peer networks greatly benefit from this because it protects them from copyright infringement lawsuits and complaints.
UFC 254 5 Steps Away – VPN Installation Steps
VPN applications are easy to install because they are compatible with the majority of streaming platforms. That includes PC, Mac, iOS, Android, Linux, and Kindle Fire. The only devices that don't support VPN clients are routers, Smart TVs, and gaming consoles. However, you can manually set up a VPN connection on your router, hence protecting any device that connects to your WiFi.
To watch UFC 254: Khabib vs. Gaethje, follow the below steps:
Sign up to a premium VPN service by providing a valid email address, choosing a subscription plan, and selecting a payment method.
Download and install the VPN app from Play Store, App Store, or the VPN website.
Open the app, sign in, and connect to any of the servers above, depending on your preferred streaming platform.
Head over to the channel's website or app. Notice that there aren't any location error messages.
See if Khabib can maintain his title and his perfect, undefeated record.
---
Best VPN for UFC 254
There are several trustworthy VPN providers on the market, meaning you can explore beyond our below suggestions (even they are ideal for streaming sports). But we must emphasize that you ignore free VPNs because they offer lousy services.
Instead of protecting your online privacy, they jeopardize it by collecting personal data and selling it to third parties. Now you know why you're getting bombarded with targeted ads. Some of them don't even use encryption algorithms and could contain malware. Furthermore, free VPNs offer limited servers, speed rates, and unblocking capabilities.
So, all in all, free VPNs are a terrible idea.
ExpressVPN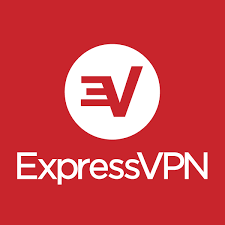 ExpressVPN is one of the leading providers on the market, especially for streaming sports like UFC 254. It has more than 3,000 servers in 94 countries and offers dependable speed rates for live online viewing. It can also avoid the VPN IP address blacklist that most services impose. That means you can watch Khabib vs. Gaethje on the platform of your choice.
The BVI-based provider employs the most secure privacy features in the industry. That includes AES encryption with 256-bit keys, the same algorithm the NSA uses to protect classified files. There's also a proven zero-logging policy that forces the VPN to delete users' sensitive data from its servers. And as a last line of defense, the automatic kill switch disconnects you from the Internet in case the VPN connection drops.
Additional features include a 30-day refund policy, five simultaneous device connections, and a Smart DNS proxy service called MediaStreamer.
Pros
Broad server network.
Fast speed rates.
P2P support.
Works with most streaming platforms.
Kill switch and DNS leak protection.
AES-256 encryption.
No-logs policy.
Five device connections.
30-day refund policy.
MediaStreamer.
Cons
Pricey subscription plans.
---
BulletVPN
UFC fans have another top option to watch Khabib vs. Gaethje online from anywhere. BulletVPN has server locations all over the world, conjoined with excellent unblocking capabilities. It can help you access every UFC 254 online broadcaster and is one of the few providers that still work with Kayo Sports, TVNZ, Showmax, and DStv. Furthermore, BulletVPN servers provide fast speed rates, ideal for streaming live sports.
The VPN also has premium privacy and anonymity features, like AES-256 encryption, a no-logging policy, and a kill switch. You'll also find BulletShied, a tool that works unitedly with the latter option. Should you activate it, you'll only be able to access the Internet with a BulletVPN server.
The company also offers a 30-day refund policy, allows six simultaneous device connections, and has a Smart DNS proxy. The apps are compatible with PC, Mac, Android, and iOS.
Pros
Global server network.
Fast speeds.
Works with the majority of streaming platforms.
Torrent support.
Smart DNS proxy.
Zero-logs policy.
Kill Switch + BulletShield.
AES-256 encryption.
30-day money-back guarantee.
Six simultaneous device connections.
Cons
Smaller number of servers than other VPNs.
---
Watch UFC 254 the Smart DNS Way
Virtual private networks aren't the only tools that can reroute your traffic to another location. Alternatively, you can use a Smart DNS proxy service, which only redirects the URLs that expose your location. However, they can only unblock selected streaming platforms and fail to offer anything on the privacy front. For example, they don't encrypt your traffic nor hide your IP address. But at least they don't reduce your Internet speed.
Moreover, Smart DNS proxies don't work if your Internet service provider uses transparent proxies or DNS hijacking. Nonetheless, many users prefer them over VPNs to stream their favorite shows and sports like UFC 254: Khabib vs. Gaethje. That is why you must select one with plenty of channel support.
Top Smart DNS Choice – Unlocator
Unlocator is a leading Smart DNS proxy service int he industry. It can give you access to over 220 streaming platforms, with more and more channels regularly added. UFC 254 fans can watch Khabib vs. Gaethje on ESPN+, BT Sport, and DAZN. Sports lovers will also enjoy NBA League Pass, NFL Game Pass, MLB.TV and a lot more.
The company recently added a VPN product as well. Its Unlocator Hybrid subscription plan allows you to benefit from both VPN and Smart DNS features. But no matter which package you choose, there's a 7-day free trial and a 30-day refund policy, giving you plenty of time to test the service.
Here's how you can watch UFC 254 with Unlocator:
Visit the Unlocator website and sign up for the one-week free trial. You don't have to submit your credit card information during that period, just a valid email.
You'll find several guides and videos to help you set up Unlocator on your device.
Unlocator works with every operating system, including Android, iOS, Mac, PC, gaming consoles, routers, Smart TVs, Chromecast, and Apple TV.
See if Khabib can mark his UFC return with a win.
---
About UFC 254
UFC 254 will take place on October 24 at the Flash Forum on Yas Island, Abu Dhabi, UAE. However, fans aren't allowed to attend the event due to coronavirus restrictions. Therefore, the only way to watch it is from home.
A Lightweight Championship unification bout between current champion Khabib Nurmagomedov and interim champion Justin Gaethje will headline UFC 254. Gaethje's upset victory over Tony Ferguson in UFC 249 earned him the interim lightweight title and a unification fight against the champion.
Meanwhile, Khabib hasn't been in UFC action since his win over Dustin Poirier in September last year. The Russian fighter also lost his father due to coronavirus-related complications in July. And although he is expected to defend his title, Justin "The Highlight" Gaethje isn't intimidated by his undefeated opponent.
"He isn't as crazy as me that's the thing. I think he is crazy and loves competition but he isn't quite as crazy as me."

Justin Gaethje
The co-main event will be between Robert Whittaker up against Jared Cannonier. It's a shame Ferguson and Poirier couldn't reach terms for UFC 254. Otherwise, it would have been an absolute treat. Still, with the Lightweight title on the line, fans will be really looking forward to this one.
MAIN CARD
Khabib Nurmagomedov vs. Justin Gaethje – main event
Robert Whittaker vs. Jared Cannonier – co-main
Alexander Volkov vs. Walt Harris
Islam Makhachev vs. Rafael dos Anjos
Cynthia Calvillo vs. Lauren Murphy
Magomed Ankalaev vs. Ion Cutelaba
PRELIMS
Stefan Struve vs. Tai Tuivasa
Jacob Malkoun vs. Phil Hawes
EARLY PRELIMS
Umar Nurmagomedov vs. Sergey Morozov
---
UFC 254: Khabib vs. Gaethje – The Last Punch
UFC 254's main bout between Khabib and Gaethje will be the fight of the year. The Eagle will defend his title against The Highlight after a one-year absence, so we might see a new Lightweight champion on October 24. The undefeated Russian is clearly the favorite, but Gaethje is no pushover and has a very impressive win-by-knockout ratio.
And since fans cannot attend the event, which takes place at Yas Island, Abu Dhabi, streaming it is their only other option. Several channels are broadcasting UFC 254, but every platform is restricted to its own market. Therefore, hurry up and get a VPN or Smart DNS proxy and make sure you don't miss the action.
Can Khabib maintain his title and perfect record? Or Will Gaethje cause another upset and become the new Lightweight champion? The American may be the underdog, but he should not be underestimated. I think he will edge Khabib for the tile. Share your predictions below.