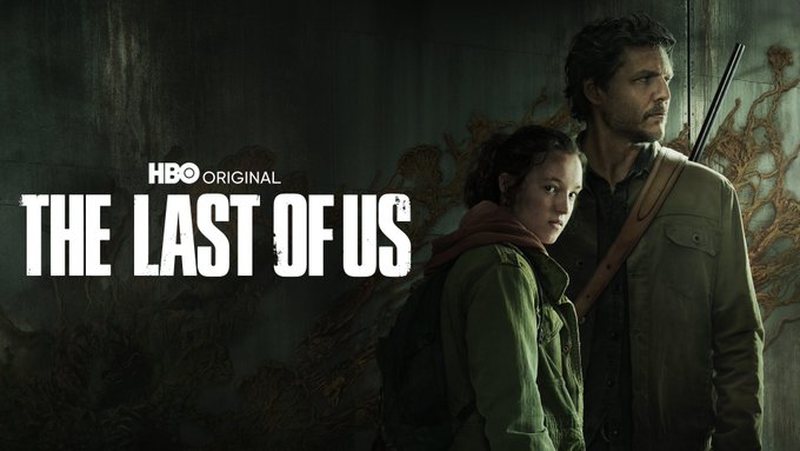 Did you miss the series premiere of The Last of Us? Well, we recommend you get on it ASAP. It was one of the best show openings, receiving a rare 99% score from critics on the rating website Rotten Tomatoes. But if geo-blocks are why you can't watch The Last of Us online, you must follow our lead and get a VPN when you're abroad.
The series is streaming on HBO Max and stars Pedro Pascal and Bella Ramsey as Joel Miller and Ellie Williams, respectively. Both actors appeared in the widely acclaimed Game of Thrones, another HBO production, as Prince Oberyn Martell and Lady Lyanna Mormont.
This guide will show you how to stream The Last of Us on HBO Max from outside the USA. We'll also provide international channel alternatives with rights to the game franchise's TV adaption.
The Last of Us on HBO Max – Quick Read
Time needed: 3 minutes
Unblock HBO Max outside the US and stream your favorite shows instantly.
Sign up for a Premium VPN.

Only top VPN services successfully avoid VPN detection to give you total online access. After several tests, we highly recommend ExpressVPN and BulletVPN.

Download the app.

Go to your app store and install the VPN app on your device. The applications are compatible with iOS, Android, Windows, Mac, Linux, Fire OS, and more.

Open and connect.

Launch the app, sign in, and connect to a US server.

Visit HBO Max.

Go to the HBO Max website or app. There won't be error messages anymore.

Stream from anywhere.

Be the first to watch The Last of US.
The Only Guide You Need for The Last of Us
Make sure you have these things to stream shows from anywhere:
The Requirements
A premium VPN subscription.
An HBO Max account.
A compatible device.
The Last of Us – A Geoblock Horror Show
HBO Max is the exclusive home to award-winning and critically-acclaimed content. That includes Game of Thrones, House of the Dragon, Euphoria, Succession, and much more. Alas, they are all unavailable outside the USA on the streaming platform.
HBO Max and every other similar service have rights to broadcast programs inside their respective markets. Hence, they use geoblocking technology to prevent overseas viewers from gaining access. This results in location error messages appearing on your screen instead of the content you're trying to watch.
For example, this is what happened when we tried to access HBO from outside the US:
"Not in Service Area or VPN Detected. HBO Max is accessible only in the U.S. and certain U.S. territories from your real IP address."

And it's not just HBO Max! All American streaming platforms are off-limits from abroad, including Hulu, Showtime, AMC, and ESPN+.
International Broadcasters
Due to TV deals and distribution agreements with HBO, you can catch The Last of Us on other streaming services worldwide, depending on your location. Here are the most popular options:
Again, all these services are only available in their respective countries and regions. So you'll also need a VPN to unblock them when you're overseas. Otherwise, it's more error messages.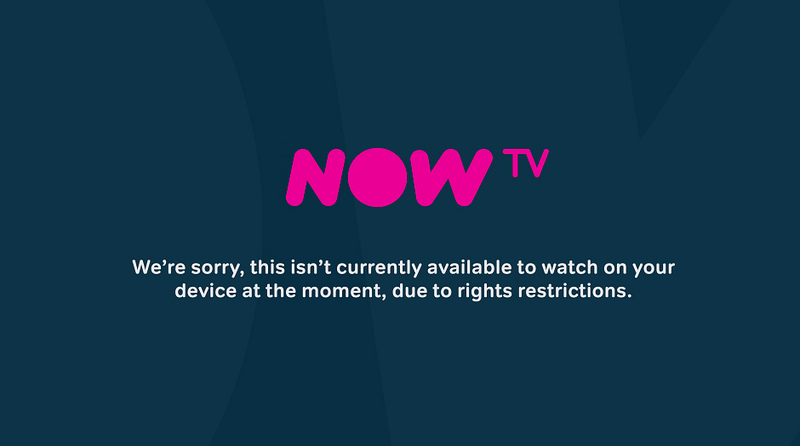 Easy, Instant Streaming with a VPN
You can avoid geoblocks and online restrictions with a top-rated VPN. This service operates its own server network, redirecting your traffic through a location of your choice. It also changes your IP address, tricking HBO Max and other streaming platforms that you're inside their broadcasting regions. As a result, you can watch The Last of Us online from anywhere on your favorite channel.
To put it simply, connect to an American VPN server if you want to stream on HBO Max. If you prefer Now TV/Sky Go, select a server from the UK, Australia for Binge, South Africa for DStv/Showmax, or any country from the MENA region for OSN+.
Full VPN Advantages
VPNs are useful for all your internet activities, not just for streaming. You'll also get the following:
Data protection when using public hotspots
No tracking thanks to proven zero-logging policies
Military-grade encryption that safeguards your data from hackers, ISPs, etc.
Kill switch to avoid data leaks
Cheaper online shopping
Fast gaming without lag, interruptions, or DDoS attacks
The Last of Us – Best VPN
As you've seen from the above error messages, geoblocks aren't your only problem. Most streaming channels also deploy VPN detection technology, making most VPNs obsolete and useless. That includes free providers, which fail to offer privacy, security, and access.
Therefore, our experts stress the importance of premium VPNs. Only they offer guaranteed results. ExpressVPN is always a top choice, with 3,000+ servers and reliable access to the most popular services. There's also BulletVPN, the only VPN with a perfect streaming record.
Or choose from our other recommendations.


30-Day Money-back Guarantee
Unlimited Bandwidth
Apps For All Your Devices
24/7 Live Support
Visit ExpressVPN
Supported Devices
Enjoy The Last of Us and your favorite shows on any device:
PC/Mac
Let's start with the easiest way to watch The Last of Us online:
Connect to a server from the same location as your streaming platform
Visit the channel's website
Sign in/sign up
Stream reliably
Mobile
Streaming apps are only available in their respective regions. Hence, you must:
Connect to a VPN server that matches your channel's location
Change your Play Store country or Apple ID region to that same region
Open the app store on your device and download the app
Log in/subscribe and binge away
Smart TV
You'll have to set up a VPN on your router first, as there are no dedicated VPN apps for Smart TVs. Then, connect to the appropriate server, download the app, and stream your favorite shows.
Apple TV
There aren't any VPN apps that work with Apple TV devices either. So just like the Smart TV procedure, set up the VPN on your router and follow the steps to watch your favorite shows from anywhere. Similar to the Smart TV tab, Devices like Apple TV and Fire TV also aren't compatible with VPNs. Therefore, follow the same Smart TV steps and install the VPN manually on your router. You can download and access the Paramount app after you connect to a US server.
Gaming Console
To download the streaming channel on your PlayStation or Xbox, you must also set up the VPN on your WiFi, connect to the right server, and change your region before you can start watching The Last of Us.
Frequently Asked Questions
We answer all your questions.
Where can I watch The Last of Us Season 1?
The Last of Us is available on HBO Max in the USA. You can stream it on other channels abroad, including Sky Go/Now TV, Binge, DStv, Showmax, CraveTV, and OSN+.
Can I watch The Last of US for free?
The Last of Us TV rights holders most likely have subscription-based streaming services. Your only solution to watch it for free is via torrent. If you use P2P networks, we recommend you connect to a VPN first, even though we don't condone piracy.
When will The Last of US premiere?
The Last of Us premiered on January 15 on HBO and HBO Max. New episodes on will air on Sunday at 9:00 pm EST.
How many episodes are there in season 1?
The first season of The Last of Us will feature 9 episodes.
The Last Words
With an incredibly promising series premiere, The Last of Us is shaping up to be one of the best shows of the year. To ensure you don't miss a single minute of this action-packed, post-apocalyptic adaptation, you need a VPN to watch it on your favorite channel if you're abroad.
ExpressVPN and BulletVPN are our top recommendations, but you can also select any VPN from our list. All you have to do is subscribe, connect, and stream away.