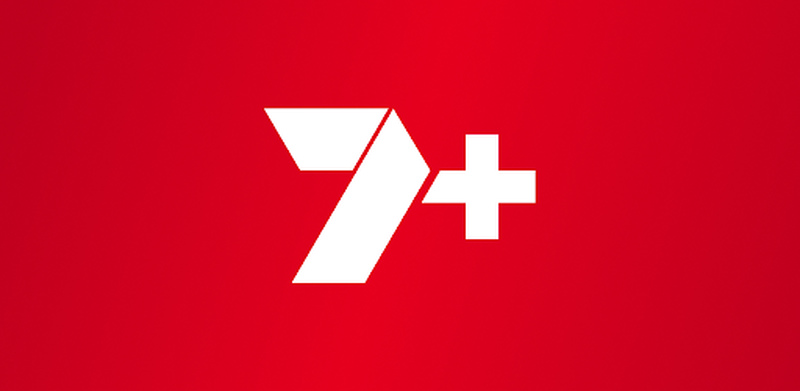 Are you having trouble streaming your favorite 7plus shows when you're outside Australia? No surprises there. The service is geo-blocked outside the country, which explains the location error message that appears on your screen. And the only way to get rid of it is with a VPN.
But just like any other product, not all VPNs have the same quality. Only a few premium providers can bypass streaming restrictions and detection technologies.
So we did all the work for you by testing several VPNs to see which one is best for 7plus. You'll find the answer, plus every 7+ information you need, below.
7plus Abroad in 5 Easy Steps
Time needed: 3 minutes
Get the latest Aussie and international shows, sports, news, and more in just a few clicks.
Subscribe to an elite VPN service.

You need a VPN with fast, reliable service to watch 7plus outside Australia without interruptions. After many tests, our top recommendation is ExpressVPN.

Download the VPN app.

VPNs have apps for most devices, including PC, Macs, iOS, and Android. You can even set them up on your router to stream on your Smart TV or gaming console.

Open and sign in.

Enter your credentials, log in, and connect to an Australian VPN server.

Visit the 7plus website or app.

Poof! The geo-error messages that appeared on your screen have now disappeared.

Stream Channel 7 without restrictions.

Enjoy your favorite 7plus content from outside Australia.
Unblock 7plus with a VPN
We started you off with the hors d'oeuvres; now it's time for the whole enchilada. Discover all there is to know about 7+ and the best VPN to unblock it in our easy-to-read guide.
The Requirements
Before diving headfirst, here's the gear you'll need:
A premium VPN subscription.
A free 7plus account.
A compatible device.
Why Is 7plus Geo-Blocked Outside Australia?
7plus is the streaming arm of Australia's Channel 7, one of the five main TV networks in the country. It offers live and on-demand online viewing of all Seven's programs, including series, movies, documentaries, news, sports, and much more.
The content comes from a lineup of exclusive channels, including 7, 7Two, 7Mate, 7Flix, MovieSphere, and Blue Heelers.
It is ad-supported and available for free, with users only required to create an account.
However, you can only watch 7plus inside Australia due to content distribution deals. Once you step foot outside the country, the service becomes geo-blocked, and you will no longer keep track of your favorite shows.
According to the channel's website, the minimum requirements to access 7+ are an Australian IP address and a compatible device.
You must be in Australia and using a supported device.

7plus
Therefore, you must use a VPN if you're a Channel 7 fan living abroad.
How to Watch 7plus with a VPN
Since 7+ requires that you must be in the land down under to watch its programs, you have to get an Australian IP address.
That's easier said than done, of course, because each country has a set of designated IPs. So if, for instance, you live in the UK, your ISP will assign you a UK IP address to access the internet.
And that's how 7plus and other streaming platforms determine your location. If your IP address doesn't match their coverage area, they will kick you out. But not if you have a good VPN.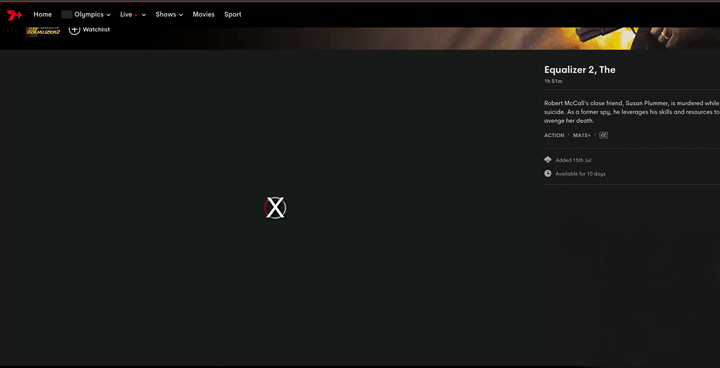 VPNs hide and change your IP address thanks to their global server network. All you have to do is connect to a server from the same country/region as your streaming platform, and you'll have instant access. In other words, if you aim to watch 7plus from outside Australia, just connect to an Australian VPN server.
The VPN will reroute your entire traffic and give an Aussie IP address, giving you access to 7plus, 9Now, 10play, ABC iview, and every other service in the country.
And there are many more VPN advantages, including data encryption, zero data logs, no ISP throttling, safe torrenting, cheaper online deals, and much more. So as you can see, you will benefit from them whenever you use the internet.
Best VPN for 7plus
You can't use the first VPN that comes your way for streaming. 7+ and similar services use detection technology to block VPN IP addresses, rendering most providers obsolete. This particularly applies to free VPNs, which we never recommend.
For one, they don't offer reliable solutions to the geo-blocking problem, plus they have limited, slow servers, weak encryption, and data caps.
But most shockingly, they collect and sell your sensitive information, which goes against the purpose of a VPN.
Therefore, we urge our readers only to consider premium providers.
Fast servers in 160 locations, military-grade encryption, no-logs policy, and excellent unblocking capabilities made ExpressVPN our number 1 recommendation for 7plus. There's also a 30-day money-back guarantee for those who change their minds.
Another top choice is BulletVPN, thanks to its excellent streaming record.


30-Day Money-back Guarantee
Unlimited Bandwidth
Apps For All Your Devices
24/7 Live Support
Visit ExpressVPN
7+ Compatible Devices
The 7plus app is available on many devices. Here's how to install it from abroad with a VPN.
Mobile
Because the 7plus is only available for download on the Australian Play Store and App Store, you must connect to an Australian VPN server and change your Play Store country or Apple ID region. Then, you just open the app, sign up/sign in, and voila.
Desktop
Here's what to do to access your favorite shows on Mac or PC from abroad:
Connect to a VPN server in Australia
Go to the 7+ website and sign in/sign up
Enjoy live and on-demand Aussie content
Smart TV
There are no VPN apps for LG, Samsung, and other Smart TVs. Therefore, you must set up a VPN on your router then connect to an Australian server. Once complete, you can easily install the 7plus app on your device.
Apple TV
To get the app on Apple TV, you'll also have to set up the VPN on your router, just like in the Smart TV step. After you connect to an Aussie server, you can download the app on your device.
Fire TV
The procedure is easy:
Set up a VPN connection on your router
Connect to an Australian server
Install the 7plus app on your device
Start binging
PS4
You can install 7plus on your PS4 by changing your region to Australia. To do that, you must set up a VPN on your router first, then connect to an Aussie server.
7+ Frequently Asked Questions
Take a look at our readers' most common questions about 7plus.
Is 7plus available outside Australia?
Due to copyright agreements, you have to be inside Australia to access 7plus.
Is 7plus free? Are there ads?
You can watch your favorite 7plus programs for free, live, or on-demand. Also, the service supports ads during videos.
You can't watch 7plus without creating a free account.
You must connect to an Australian VPN server if you're outside the country.
Visit https://www.7plus.com.au/ and click the Register button at the top right.
Enter your email address, password, full name, birthday, postcode, and gender.
Use 5999 for the postcode field if you don't have one.
Verify your account after receiving an email from the service.
Go back to the 7plus website or app, log in, and enjoy your favorite content.
Do I need an Australian postcode for 7plus?
Your 7+ account requires an Australian postcode. If you don't have one, simply use 0299, 2618, 5999, 8000, or 8999.
What can I watch on 7plus?
7plus is home to local and international programs, from series, documentaries, and movies to sports, news, and live TV:
All Saints
Blue Heelers
Always Greener
Sons and Daughters
SAS Australia
The Amazing Race
Modern Family

Gunpowder

The Olympics

7NEWS
Stream 7plus Outside Australia – 7th Heaven
Why subscribe to another streaming platform when you have one that offers free content? That is the question that most Aussie expats ask themselves.
It would be a shame to give up such quality content on 7plus simply because the service is geo-blocked outside Australia.
Therefore, you need a VPN, your fast and easy solution to get rid of online restrictions for good. We recommend ExpressVPN and BulletVPN, but any provider from our list will get you watching your favorite programs in no time.