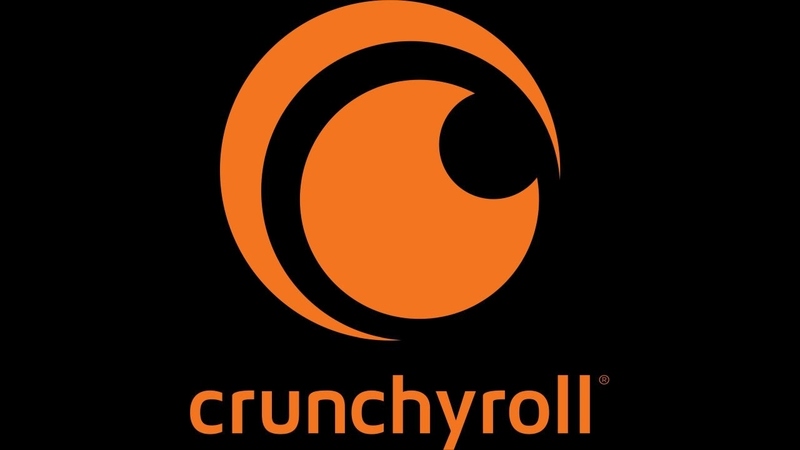 Are you an anime fan? Well, join the party. Here at Anonymania, we're hooked on shows like Attack on Titan, Fullmetal Alchemist, and Vinland Saga, to name a few.
That's why it was disappointing to learn that Crunchyroll, one of the best anime destinations, offers limited content depending on your location.
That's right! The streaming service's library varies based on your country, which means you can't access certain shows from anywhere. But don't sweat it! We found the solution.
The only way to watch Crunchyroll from anywhere – the entire catalog, that is – is with a VPN. We're going to show you how to do that in five easy steps using the best VPN for Crunchyroll. So stick around.
Full Crunchyroll Access in Brief
Time needed: 3 minutes
Keep watching your favorite programs from anywhere instantly.
Get a top-rated VPN.

After testing several VPNs, we highly recommend ExpressVPN. Just visit the website, choose a subscription plan, and select a payment method to create your account.

Install the VPN app.

You can download the dedicated apps on your phone (Android and iOS), tablet, computer (PC and Mac), and more.

Connect to a US VPN server.

Crunchyroll USA has a full selection of shows – no limited content.

Open Crunchyroll (website or app).

Find any title you want. Say goodbye to error messages.

Enjoy anime anywhere.

New Crunchyroll subscribers get a 14-day free trial.
The Complete Crunchyroll Guide
You only need three things to unblock Crunchyroll abroad.
The Requirements
A premium VPN.
Optional: A Crunchyroll subscription.
A compatible device.
Crunchyroll Shows Geo-blocked
Anime has gained A LOT of popularity over the years, attracting fans from all over the world. And it's streaming services like Crunchyroll that helped it gain such a rising global audience.
The US-based platform offers more than 1,000 titles, including Vinland Saga, Demon Slayer, Naruto, Attack on Titan, and much more.
What's even better is that Crunchyroll has a free version. But it comes with ads, no simultaneous screens, and limited access to anime and manga. If you prefer a premium experience, get the paid tiers. There are three of them, all with a 14-day free trial.
Please note that Crunchyroll prices vary depending on your location. The below fees are for USA residents.
| | |
| --- | --- |
| PLAN | PRICE |
| Fan | $7.99/mo |
| Mega Fan | $9.99/mo |
| Ultimate Fan | $14.99/mo |
Due to TV rights and distribution agreements, some shows may be unavailable in your country. This will result in the following error message:
"Sorry, this video is not available in your region due to licensing restrictions."
Only the US catalog allows you to stream Crunchyroll overseas without limitations, which is why you need a VPN.
Crunchyroll with a VPN – Let the Good Times Roll
Your IP address helps Crunchyroll determine where you are. That's why each country/region has a different library. Only USA residents have unlimited access to content, so you must get an American IP address. And VPN is the sole solution.
VPNs have a global server network, allowing you to connect to any country you want. Once the connection is established, your traffic is redirected through the server you selected, and you get a matching IP address.
As a result, any website or app you open will think you are in a different location, which unlocks new products and services.
So if you want to watch US Crunchyroll outside the USA, all you have to do is connect to an American VPN server. After that, you can instantly stream your favorite shows from anywhere.
VPN Advantages Galore
You benefit from a VPN every time you go online.
Best VPN for Crunchyroll
Geo-restrictions are just one of your problems when watching content online from abroad. Streaming services also use VPN detection technology to keep out overseas users. Crunchyroll, in particular, has a robust mechanism that can figure out if you're connected to a VPN. That's why not all VPNs work with Crunchyroll.
Therefore, we had to test dozens of providers to prepare the "best VPN for Crunchyroll" list for you.
ExpressVPN registered the highest scores by unblocking the most popular content catalogs, including the US, UK, Japan, Australia, and New Zealand.
The VPN offers 3,000+ servers in 94 countries, strong streaming support, AES-256 encryption, an automatic kill switch, and a strict no-logs policy. You can try risk-free with the 30-day money-back guarantee.


30-Day Money-back Guarantee
Unlimited Bandwidth
Apps For All Your Devices
24/7 Live Support
Visit ExpressVPN
Compatible Devices
Stream from anywhere on your phone, tablet, computer, Smart TV, and more.
Desktop
Get unlimited shows on your PC or Mac:
Connect to a VPN server from the US
Visit https://www.crunchyroll.com/
Start watching immediately or subscribe to the paid tiers
Mobile
The Crunchyroll app varies based on your location. To get the American version, you must:
Select a US VPN server
Change the Apple ID region Play Store country to USA
Download Crunchyroll
Watch any title outside the US
Smart TVs
This step requires that you set up the VPN on your router because there aren't any VPN apps for Smart TVs. Then:
Connect to an American server
Never miss an episode again
Media Players
Apple TV, Roku, Chromecast, and Amazon Fire TV also don't support VPN apps. You must:
Set up the VPN on your router (like in the Smart TV tab)
Choose a server from the United States
Download the app and start streaming
Gaming Consoles
PlayStation and Xbox also don't support VPNs. Hence, you must:
Download the VPN on your router (check the Smart TV tab)
Connect to a USA server
Download Crunchyroll and binge away
FAQ
Get more information about Crunchyroll.
Crunchyroll has a free version that offers ads, limited access to content, and no simultaneous screens.
Crunchyroll prices vary depending on each country. In the US, there are three subscription plans: Fan ($7.99/mo), Mega Fan ($9.99/mo), and Ultimate Fan ($14.99/mo).
How many devices can I use?
Free Crunchyroll does not allow simultaneous devices. The Fan plan lets you watch on one device at a time, the Mega plan allows four devices, and the Ultimate Mega plan permits six.
Although Crunchyroll is available on an international level, the content varies depending on your location. Only the US library offers unlimited titles, and only a VPN can unblock it. You also get a lot more benefits when you use a VPN, like data encryption, no logs, full streaming access, P2P support, faster gaming, and more.
Is it illegal to use a VPN with Crunchyroll?
No. Connecting to a VPN is perfectly legal to watch Crunchyroll from anywhere. But the streaming service detects and blocks most VPN IP addresses, which is why you must use the premium providers we suggested.
You'll find more than 1,000 anime titles on Crunchyroll, in addition to manga comics. That includes:
Attack on Titan
Fullmetal Alchemist
Demon Slayer
Jujutsu Kaisen
Vinland Saga
Naruto
My Hero Academia
Fire Force
SPYXFAMILY
Parasyte: The Maxim
Crunchyroll outside the USA with a VPN – Conclusion
If you think you don't need a VPN for Crunchyroll, think again. Each country has a different library, meaning you won't find the same content everywhere.
Only the US catalog offers unlimited titles, but you can still stream your favorite shows abroad. Just connect to a VPN server from the USA and watch Crunchyroll from anywhere instantly.
The service detects and blocks most VPNs, so remember to stick to our recommendations. They were all tried and tested, and they all work with Crunchyroll.