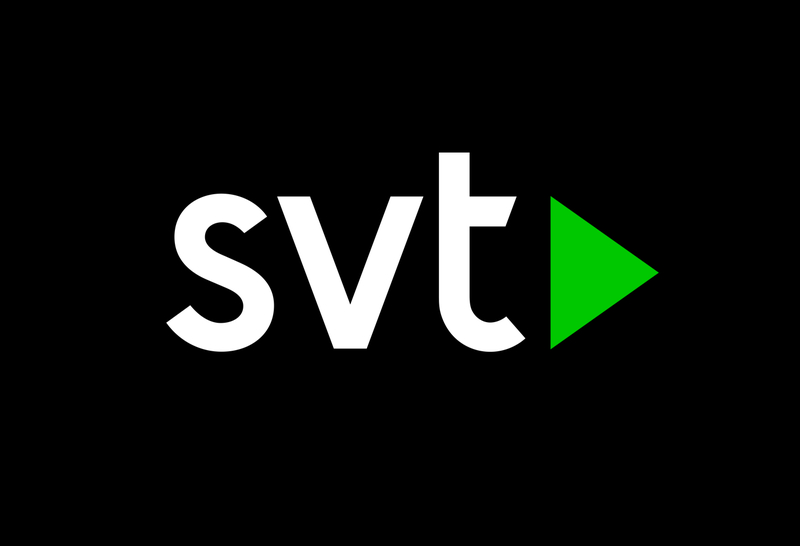 SVT Play is a Swedish streaming service with an extensive local and international content library. It is widely popular among online viewers because it's free and doesn't require registration or signups.
However, the catalog of shows and programs is limited outside the country. The only way to fully watch SVT Play outside Sweden is with a reliable VPN.
If you're unsure which VPNs to use, we tested over 20 providers to save you the trouble. This guide will teach you how to unblock your favorite Swedish shows from anywhere using the best VPN for SVT Play. And it's all risk-free because all our VPN recommendations offer a 30-day money-back guarantee.
SVT Play Abroad – A Quick Read
Time needed: 3 minutes
Can't access your favorite SVT shows outside Sweden? Five easy steps, and they're yours.
Start with a Premium VPN.

ExpressVPN is our top choice. Go to the VPN website and subscribe. You must provide a valid email, password, subscription plan, and payment method.

Download the app.

Premium VPNs have user-friendly apps for iOS, Android, Mac, PC, and more. You can install them from Play Store, App Store, or the VPN website.

Sign in and connect.

Open the VPN app and connect to a Swedish server.

Launch the SVT website or app.

Access your favorite shows instantly without restrictions.

Stream SVTPlay outside Sweden.

Enjoy the full Swedish library from anywhere.
Stream SVT Play from Anywhere – The Complete Guide
Here's everything you need to watch SVT abroad.
The Requirements
A VPN subscription.
A compatible device.
Optional: Fast internet connection.
SVT Play and Geo-Blocks
If you're a fan of Swedish TV, you're probably familiar with SVTPlay, a free streaming service that doesn't require registration or accounts.
You'll find plenty of entertaining content, including series, movies, documentaries, lifestyle, reality TV, sports, news, and more. And it's all available live and on demand.
Unlike most streaming channels, you can unblock SVT Play outside Sweden, but the content is limited. The full library is geo-blocked overseas due to TV rights and licensing deals, which means a lot of programs are inaccessible to international viewers. As a result, you'll find a geo-error on your screen instead of the show you're trying to watch.
"Begransat innehall utomlands"
"Programmet kan bara ses i Sverige"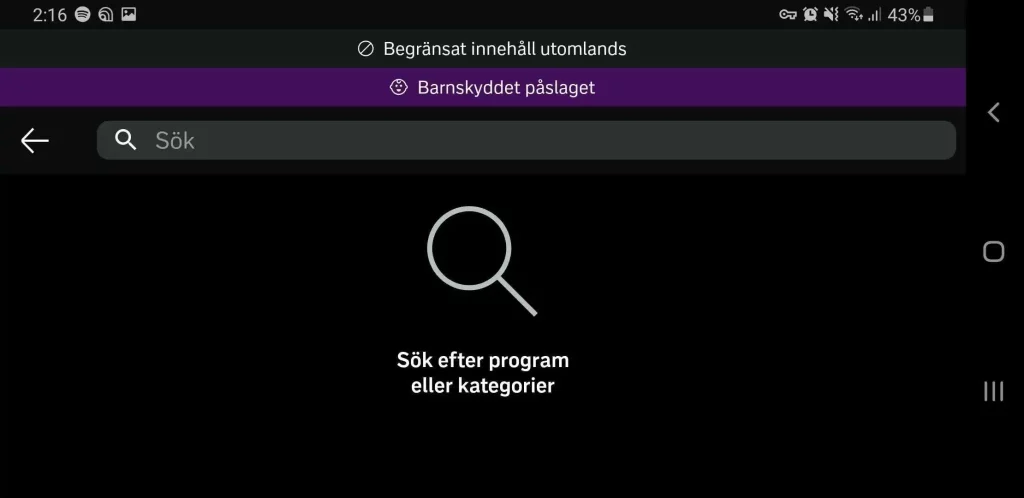 It translates to "limited content abroad" and "the program can only be seen in Sweden."
Unblock SVT Play with a VPN
SVT determines your location using the IP address that your internet service provider assigns to you. If you're in Canada, you get a Canadian IP, whereas users in Australia have an Aussie IP.
To watch SVT Play outside Sweden in full, you need a premium VPN. Once you connect to a VPN server, your traffic is redirected to a country of your choice, and you'll get a new IP address matching that location.
Therefore, every website, app, and online service will think you're in a different region, which helps you unblock restricted content.
So if you want to unlock SVT's entire library from abroad, all you have to do is connect to a Swedish VPN server. All error messages will disappear instantly, and you'll stream all your favorite shows in high speed.
Best VPN for SVT Play
Streaming services like SVT can detect and block most VPN IP addresses. But top providers with strong obfuscation technology bypass online restrictions and geo-blocks so you don't miss the latest shows.
Our experts put dozens of VPNs under the microscope to see which ones work with SVT.
ExpressVPN was the best VPN for SVT Play, thanks to excellent unblocking capabilities and top privacy features.
That includes an automatic kill switch, a strict zero-logs policy, and military-grade encryption. Furthermore, ExpressVPN has user-friendly apps for all devices and a 30-day money-back guarantee.
BulletVPN is also highly recommended. It's the only provider we've tested with a perfect streaming record.
One subscription allows six simultaneous device connections, and you can download the app on Windows, Mac, Linux, Android, iOS, and more.
You'll also get the same privacy features that other VPNs offer, plus a 30-day money-back guarantee.


30-Day Money-back Guarantee
Unlimited Bandwidth
Apps For All Your Devices
24/7 Live Support
Visit ExpressVPN
Supported Devices
Desktop
For the full SVT version on PC or Mac:
Connect to a Swedish VPN server
Go to https://www.svtplay.se/
Watch any show
Mobile
For the Swedish SVT app, connect to a VPN server from Sweden, then:
Fix your Play Store country or Apple ID region to Sweden
Install the app on your device
Open SVT Play and watch outside Sweden
Smart TV
To download SVT Play Sweden on LG, Samsung, or other Smart TVs:
Connect to a Swedish server
Download the app on your Smart TV
Stream from anywhere instantly
Media Players
Apple TV devices aren't compatible with VPN apps. You must:
Set up the VPN on your router (check the Smart TV tab)
Choose a Swedish VPN server
Download SVT Play
Press play and start watching
Frequently Asked Questions
Here's some more information about SVT Play.
Yes, SVT Play is a free streaming service.
You can watch SVT Play for free without registration or creating an account. Just visit the website and press play.
Where is SVTPlay available?
Although SVT Play is available everywhere, content is limited outside Sweden due to TV rights. Therefore, you need a VPN to access the full catalog outside Sweden.
What devices can I watch on?
Watch SVT Play on your phone, tablet, computer, Smart TV, or Apple TV.
You need a VPN to fully watch SVT Play outside Sweden. Content is limited if you're abroad, which is why you must connect to a Swedish VPN server to unlock the full library.
SVT Play is a popular destination for Swedish streamers at home or abroad. It offers thousands of hours of local and international series, movies, documentaries, reality TV shows, lifestyle, sports, and news – all live or on-demand.
Watch SVT Play with a VPN
SVT Play is a popular streaming service inside and outside Sweden. It offers exclusive Swedish content for free without the need to create an account.
You can even stream shows on the website or app from abroad. However, some programs are only available inside the country, which is why you need a VPN to watch SVT Play outside of Sweden.
No matter which VPN you choose from our list, rest assured that you can access SVT's entire catalog wherever you are. Our experts tested and tried all of them, and they all work with SVTPlay.