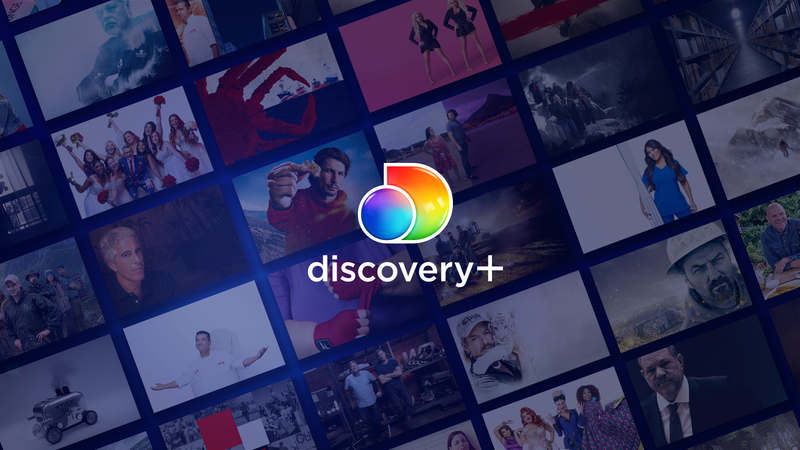 Can't get enough of reality TV, documentaries, and lifestyle entertainment? Then Discovery Plus is your go-to destination.
The streaming platform brings you dedicated content like true crime, food, nature, adventure, home improvement, travel, and much more. All these shows and programs come from your favorite TV networks, including Animal Planet, HGTV, TLC, Food Network, and Discovery Channel.
However, Discovery+ is only available in select countries and regions. So you can't access it if you travel abroad, even if you're a subscribed customer.
Therefore, the only way to keep watching your favorite shows is by getting a premium VPN. And since choosing the right one is tricky, we shortlisted the best VPNs for Discovery Plus to save you the trouble.
Discovery+ from Anywhere – The Quick Answer
Time needed: 3 minutes
Don't have time to go through the rest of this guide? Follow the steps below for unlimited access.
Get a top-rated VPN.

Our tests have shown that ExpressVPN is the best overall VPN. It combines unblocking capabilities with grade-A security and privacy.

Sign up and install.

Go to the VPN website and subscribe. Then, download the VPN app on your desktop or install it from the Play Store/App Store on your mobile and tablet.

Open your VPN app.

Sign in and connect to any server location where Discovery Plus is available. We recommend the US or the UK.

Access Discovery+ (website or app) from Anywhere.

Watch your favorite programs at home or on the go.
Why Is Discovery Plus Geo-Blocked?
Discovery+ is a streaming platform by Warner Bros that focuses on lifestyle, crime, reality TV, food, nature, history, etc.
It features over 55,000 episodes and 2,500+ shows from TLC, Food Network, Animal Planet, ID, and HGTV.
Factual entertainment lovers can get their daily online TV dose for just $4.99/month or $6.99/month without ads. Moreover, they can cancel their subscription anytime.
But just like any other streaming service, it is subject to geo-blocks. Due to content copyright laws and restrictions, Discovery Plus is only available in a few countries.
That includes the US, Canada, Brazil, Denmark, Finland, Norway, Sweden, the Netherlands, Poland, Spain, India, UAE, Philippines, Ireland, and the UK. Also, each region has its own library, which means some shows could be missing.
If you try to access Discovery+ from outside these countries without a VPN, a location error message will pop up on your screen. The same happened to us when we tried to stream Guy Fiery's Diners, Drive-Ins, and Dives.
"Discovery+ is not yet available in this location."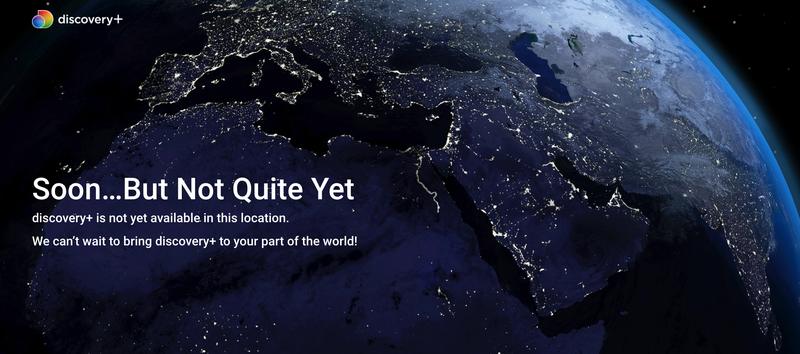 The streaming service can determine where you are through your IP address. Therefore, your only ticket to unlimited streaming is through a premium VPN.
Unblock Discovery+ with a VPN
VPNs allow you to bypass geo-blocks and online restrictions with the touch of a button. This tool reroutes your traffic and changes your IP address to a location of your choice.
All you have to do is select a specific server and hit connect. As a result, you can trick the internet into thinking you're in a different country.
In other words, if you want to watch Discovery Plus from abroad, simply choose a server where the platform is available.
That includes any VPN server from the US, the UK, Canada, Ireland, Scandinavia, etc. Consequently, you'll get a new IP address from one of these countries, thus unblocking all geo-blocked content like HBO Max, Paramount+, Now TV, CBC Gem, and Viaplay.
But bypassing streaming restrictions is just one of the many perks VPNs offer. No matter what you're doing online, a VPN will take your experience to the next level.
Best VPN for Discovery Plus
Our experts rounded up the best four VPNs you can use to reliably unblock and watch Discovery+ without compromising your privacy.
ExpressVPN was the standout performer, thanks to a global server network, excellent bypassing capabilities, grade-A encryption, and a strict no-logs policy.
Furthermore, the app is easy to use, and you can install it on Android, iOS, Windows, Mac, Fire TV, Linux, and more. And if that's not enough, there's a 30-day refund policy if you're unhappy with the service.
Another VPN with impressive results was BulletVPN, registering a perfect unblocking record. It worked with Discovery+ and every other streaming service we tried.
Our expert team also recommends you avoid free VPNs. Their limited and slow servers couldn't unblock Discovery Plus, and they make money by collecting and selling your personal data.
So stick to the premium brands below.


30-Day Money-back Guarantee
Unlimited Bandwidth
Apps For All Your Devices
24/7 Live Support
Visit ExpressVPN
Stream Discovery+ on Any Device
Get a VPN and access Discovery Plus on the couch or on the go.
Desktop
Unblocking Discovery+ on your PC or Mac is straightforward:
Connect to a server where Discovery is available
Go to https://www.discoveryplus.com/
Sign up/sign in
Binge your favorite shows
Mobile
If you don't already have the Discovery Plus app, you won't find it abroad. Therefore, you must:
Choose a VPN server where the service is available, like the USA
Change your Play Store country or Apple ID region to that location
Download the app from the appropriate app store
Open the app, subscribe or log in, and start watching
Smart TV
VPNs don't have apps for Smart TVs. So if you want to watch Discovery from abroad, you need to set up a VPN connection on your router. Next, connect to any server location inside Discovery+'s market to download the streaming app on your TV.
Apple/Fire TV
You'll need to follow the same steps as the Smart TV tab because Apple TV and Fire TV also don't work with VPNs. Just set up the VPN on your router, connect to a Discovery Plus region, and download the app from anywhere.
Gaming Console
Discovrey+ only has apps for Xbox consoles. To download it from abroad, set up the VPN on your router (see how in the Smart TV tab) and connect to a server where the streaming service is available.
Frequently Asked Questions
Discover more about Discovery Plus.
Where is Discovery+ available?
Discovery+ is available in several countries, including the USA, Canada, Brazil, Denmark, Finland, Norway, Sweden, the Netherlands, Poland, Spain, India, UAE, Philippines, Ireland, and the UK. The service plans to expand to additional countries in the future.
Discovery Plus is a subscription-based service. Customers can choose between two plans: Discovery+ ($4.99/mo) and Discovery+ ad-free ($6.99/mo). New subscribers get a 7-day free trial.
On which devices can I watch Discovery+?
You can download the Discovery+ app on Android phones and tablets, iPhone, iPad, Mac, Windows, Xbox, Fire TV, Apple TV, Android TV, Chromecast, Roku, LG Smart TV, and Samsung Smart TV.
Can I stream on multiple devices at the same time?
Discovery Plus allows up to four simultaneous streams with just one account.
What programs can I watch on Discovery Plus?
Discovery+ brings your favorite factual programs from TV brands like Food Network, Animal Planet, ID, HGTV, TLC, Discovery Channel, A&E, History and Lifetime, and more:
American Detective
Serving The Hamptons
Million Dollar Wheels
Love Off The Grid
Fixer Upper: Welcome Home
Love In The Jungle

Hillsong: A Megachurch Exposed

Profiled: The Black Man

The Zoo
Guy's Grocery Games
Watch Discovery Plus with a VPN – Last Words
Even though it has expanded to several countries, Discovery+ isn't available everywhere. Furthermore, each location presents a different catalog, which will definitely affect your favorite shows if you're traveling. Therefore, you need a capable VPN to escape online restrictions and keep binging from anywhere.
Our experts did all the work for you, recommending four top-rated VPNs that will unblock Discovery Plus every time, no matter where you are.
All you have to do now is connect to the dedicated server location, sit back, and enjoy all your favorite shows.