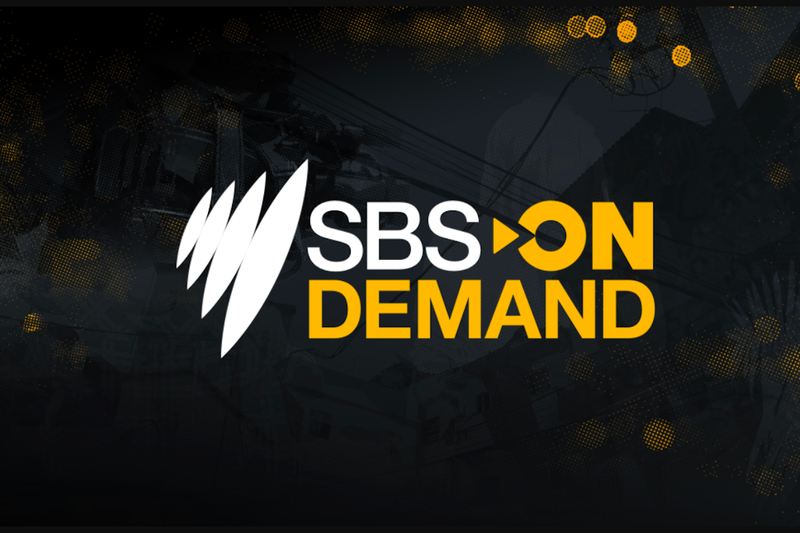 SBS on Demand has more than 11,000 hours of content, including series, movies, documentaries, news, and sports.
And although there's plenty of variety in terms of devices and viewing, only one option is available location-wise: Australia. Once you step foot outside the country, a geo-error message pops up on your screen when you access the service.
However, you can bypass SBS on Demand geo-blocks with a top VPN. Yet, choosing the right one could take a lot of your time, especially for beginners.
Therefore, we decided to save you the trouble by trying out several VPNs to see which one is best for streaming. You'll find all the answers below.
Stream SBS from Abroad – As Easy As 123
Time needed: 3 minutes
Why miss out on your favorite programs when you can easily and quickly keep watching from anywhere?
Get yourself a premium VPN.

Not all VPNs are good when it comes to unblocking and speed. After many tests, we highly recommend ExpressVPN or BulletVPN.

Install the VPN app.

You can download the application on your PC, Mac, phone, or tablet. You can also set it up on your router and watch shows on your Smart TV, PlayStation, or Xbox.

Log in and connect.

Open the app, sign in, and connect to an Australian server to get started.

Head to the SBS on Demand website or app.

No more error messages. SBS programs are now within your grasp.

Access SBS on Demand from anywhere.

Watch whatever you want, whenever you want, and wherever you are.
Escape SBS on Demand Restrictions
We cover every piece of information you need about SBS on Demand and how to unblock it from outside Australia. We also highlight which VPNs to use, which to avoid, and why.
The Requirements
You can't access SBS content online without:
A premium VPN subscription.
A free SBS on Demand account.
A compatible device.
Why Is SBS on Demand Geo-Blocked?
SBS, short for Special Broadcasting Service, is an Australian TV network that operates five channels: SBS, SBS World Movies, NITV, SBS VICELAND, and SBS Food. Content includes series, movies, documentaries, reality TV, Aussie shows, originals, news, and sports.
Customers have online access to all those programs through SBS on Demand, the network's streaming platform.
And they can watch everything for free, no subscriptions or credit cards required. All you have to do is create an SBS account, and you're good to go.
On the downside, though, the streaming service is geo-blocked outside Australia because of "Content rights agreements."
In other words, only viewers living in the country can watch SBS on Demand. Here's how the platform puts it:
Content rights agreements mean that SBS On Demand is only available in Australia. Even if you're an Australian citizen you cannot access the service from overseas unfortunately.

SBS
That is why international audiences use VPNs whenever they're in the mood for some SBS.
Can I watch SBS on Demand with a VPN?
You absolutely can. Once you get a VPN subscription, accessing your favorite streaming platforms becomes like a walk in the park.
You see, in standard browsing sessions (without a VPN), websites and apps can identify your location through your IP address.
And since each country has a set of assigned IP addresses, it's easy for streaming platforms to kick you out once they determine you are not inside their coverage area.
As a result, you'll see an error message like the one below on your screen:
"Most of our content is only available to stream within Australia due to publishing rights."

Meanwhile, virtual private networks have servers all over the globe. When you connect to one of these servers, your VPN changes your IP address to match your selected server location.
So if you want to unblock an Aussie platform like SBS on Demand, all you need to do is connect to an Australian VPN server.
You'll instantly get an IP from the country, making you appear as if you were actually there. This will also unlock similar channels like 7plus, 9Now, and ABC iview.
Other VPN features
When you pay for a premium VPN service, bypassing streaming restrictions is just one of many other benefits. This tool is so handy that you can use it whenever you go online, making it an absolute bargain. Here's what VPNs bring to the table:
Best VPN for SBS on Demand
Trusting any VPN with your internet traffic and sensitive data is a costly mistake. Most experts even consider it much riskier than going online without a VPN.
For example, free VPNs make money by collecting and selling your personal information to advertisers, who need such data to deliver targeted ads.
Furthermore, they don't use strong encryption, sometimes none whatsoever, and might contain malware.
They even fail in the simplest of tasks, like unblocking streaming content. SBS on Demand and other channels can easily pick up their IP addresses and block them. Add limited, slow servers and data cap to the equation, and you got yourself a recipe for disaster.
That is why we only recommend premium VPNs with unparalleled security and privacy, exceptional unblocking capabilities, and high-speed servers.
ExpressVPN regularly performs well in our tests, especially for streaming, making it our number-one choice for SBS.
You could also go for BulletVPN, the only VPN we have tried so far with a perfect streaming record.
But the truth is, any VPN from the below list is more than capable of giving you reliable SBS on Demand access.


30-Day Money-back Guarantee
Unlimited Bandwidth
Apps For All Your Devices
24/7 Live Support
Visit ExpressVPN
SBS on Demand Device Support
With SBS on Demand and a VPN, stream away on your favorite device.
Mobile
Desktop
If you're watching SBS programs on your PC or Mac, here's what you need to do:
Connect to an Aussie VPN server
Visit the SBS on Demand website
Create an account or sign in if you already have one
Enjoy local and international content
Smart TV
SBS supports LG, Samsung, Panasonic, Hisense, and Sony Smart TVs. But VPNs don't have compatible apps with these devices. No worries, though. You can still set up a VPN on your router and connect to an Australian server. Now, you're free to install the app and start watching.
Apple TV
Another device without VPN support, which means you'll have to set up a VPN connection on your router. Then, connect to an Australian server, change your App store region, get the SBS on Demand app, and binge away (see steps 1 and 3).
Fire TV
Watching SBS on your Fire TV stick from abroad will only take a few minutes:
Set up the VPN on your router
Connect to an Australian server
Change your Amazon account's country to Australia
Install the streaming app on your device
Enjoy SBS content
SBS FAQ
Read our visitors' most frequent questions about SBS on Demand.
Where is SBS on Demand available?
Due to content rights and publishing agreements, SBS on Demand is unavailable outside Australia.
SBS on Demand is a free streaming platform with live and on-demand viewing. You don't need to subscribe to watch SBS content.
To provide a free service and avoid asking for subscription fees, SBS on Demand is ad-supported. The revenue from these ads helps improve user experience and deliver new content.
You can't watch SBS on Demand programs without creating a free account first. If you don't have one, follow the steps below:
Connect to an Australian VPN server if you're outside the country.
Visit https://www.sbs.com.au/ondemand/ and click "Create Account" at the top right.
Enter your first name, email address, password, birth year, and gender.
Return to the SBS on Demand website or app, log in, and enjoy.
What can I watch on SBS on Demand?
SBS on Demand offers 11,000+ hours of local and international programs in several languages and subtitles, including:
Tin Star
Dark Soul
The Killing
Hope
Strait to the Plate
Narcos
The Handmaid's Tale

Good Grief

Australian Superbikes

SBS World News
Watch SBS on Demand with a VPN – Final Words
SBS on Demand is home to a wide array of Aussie and international content. That includes series, movies, reality TV, docus, news, sports, and much more.
However, geo-restrictions will prevent you from streaming your favorite shows when you're outside Australia.
Luckily, with the right VPN, you won't lose track of what you're watching. There are several providers to choose from, but the ones we recommend have all been tried and tested.