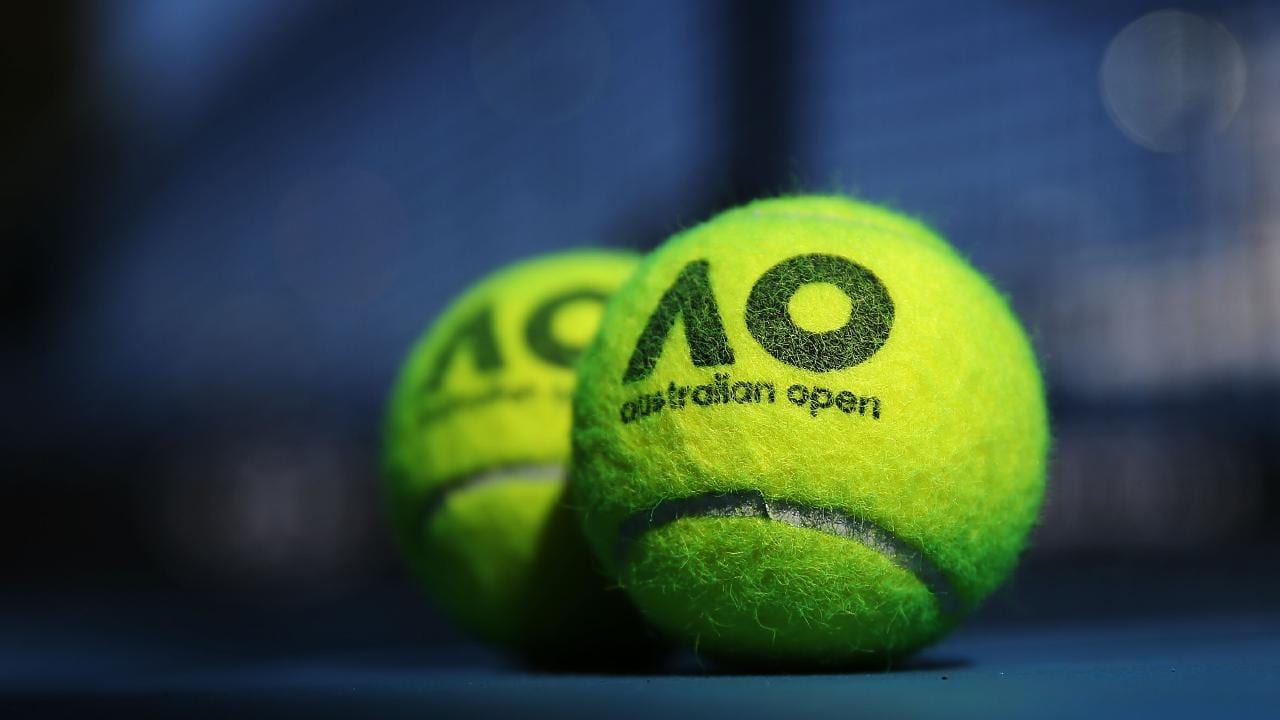 Australian Open broadcasters
Broadcasting rights and geo-blocks
Bypass geo-restrictions with a VPN
Use Smart DNS as a VPN alternative
About the 2021 Australian Open
The first Grand Slam of the year is just around the corner, and I'm sure tennis fans like myself can't wait for it to begin. The Australian Open 2021 will start on February 8, marking its 109th edition. It was scheduled between 18-31 January but had to be postponed due to the COVID-19 pandemic.
Millions of tennis fans will be watching the event from home as they root for their favorite players. In the Men's Singles, Novak Djokovic has dominated the tournament in the past decade, winning it seven times (eight overall). The other winners over the past ten years were Roger Federer (three titles) and his Swiss compatriot Stanislas Wawrinka (one championship).
Roland Garros legend Rafael Nadal has been unlucky on Australian turf. He reached the finals four times since 2012 but lost on each occasion. His last Australian Open championship was in 2009. So as you can see, there's plenty of entertainment and competition.
A lot of broadcasters will cover the tournament, and viewers from every part of the world can stream it. However, streaming platforms are unavailable outside their local markets, which could be troublesome for travelers and expats. No need to worry, though. With the right VPN provider, you can watch the Australian Open 2021 from anywhere.
---
Table of Content
---
Australian Open 2021 – Broadcast Partners
The Australian Open 2021 has media partners from every continent, region, and sub-region in the world. After all, this is one of four Grand Slams that take place each year, so all that coverage comes as little surprise. Below you'll find some of the broadcasters, along with their respective markets. For the full list, check out the official Australian Open Page.
| | |
| --- | --- |
| Channel | Country/Region |
| 9Now (free) | Australia |
| SKY NZ | New Zealand |
| ESPN, Tennis Channel | USA |
| TSN | Canada |
| Eurosport | Europe |
| BeIN Sports | MENA Region |
| SuperSport | Africa |
| SonyLiv | India |
| CCTV | China |
| Fox Sports Asia | South Korea |
Now, some of the above broadcasters are available outside the listed countries as well. For example, Fox Sports Asia is accessible inside other Asia Pacific & Oceania countries like Hong Kong and Indonesia. Meanwhile, residents of Nepal, Sri Lanka, and Pakistan can stream the event on SonyLiv.
In other words, if you take a look at the world map, you'll realize that each streaming platform can only screen the Australian Open inside its respective region. Therefore, if you're an expatriate or traveling abroad between February 8 and 21, you can't access your local service.
How Geo-blocks Affect the 2021 Australian Open
The reason behind so many broadcast partners is due to copyright issues and licensing agreements. Each country or region has a list of respective streaming channels that operate within its borders, and only these services can air sporting events.
Therefore, these platforms apply geo-block policies, meaning their content is blocked for viewers outside their coverage area. That way, the broadcasting rights of each media outlet is preserved. Now that may not be a problem for most viewers as the Australian Open 2021 has partners all over the globe.
But for those who have a channel preference, the experience won't be the same if they're tuning in from overseas. If you're one of those viewers, you'll need a tool that can spoof your location, like a VPN.
---
Bypass Geo-blocks With a VPN
Every Internet user finds geo-blocks annoying, not just travelers and expats. And it's not just sports streaming channels that get their share of injustice, but also TV streaming platforms like Netflix and Hulu. The latter is only available inside the USA, which means viewers outside the country can't watch their favorite shows.
And for those who wish to stream the 2021 Australian Open for free, they mustn't step outside the land down under. That's because 9Now is only available in Australia. Any attempt to access it from overseas will result in a location error message that looks like this: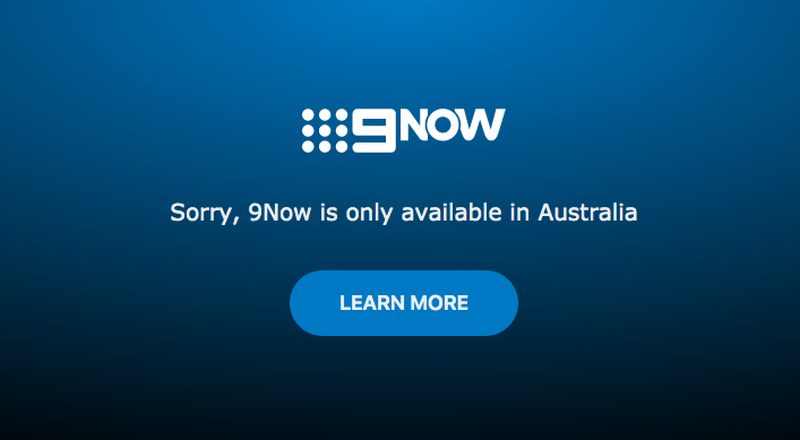 "Sorry, 9Now is only available in Australia" will pop up on your screen, preventing you from viewing any content. But virtual private networks (VPN) can help you avoid all that geo-blocking mumbo jumbo by changing your geographic location. And no, there isn't any teleporting involved.
Instead, your VPN will use its own servers to reroute your Internet traffic to a different region. All you have to do is select your preferred destination and voila! You'll appear as if you reside in another country.
You see, your IP address reveals your online identity and whereabouts to the World Wide Web. It's a numerical label, and each country has a set of designated numbers. So when you go online, your web destination can figure out where you are by looking at the unique figures your ISP gave you.
What the VPN does is provide a list of servers that are distributed all over the world. When you select the one that you want, your virtual private network will redirect your traffic through it. Then, it gives you a new IP address that matches the server's location. As a result, you'll appear as if you were in a different place or country.
More VPN Benefits
Spoofing your location is just one of many VPN advantages. While this is an excellent feature to bypass geo-restrictions, there's a lot more you can benefit from, especially when it comes to privacy and security:
Encryption of the highest level: As soon as you connect to a VPN server, no one will be able to monitor or track your online activities. That's because top VPNs encrypt your traffic with the top-of-the-line AES-256.

Zero-logs policy

: High-rated VPNs don't keep logs of what you do online. They eliminate sensitive data and only collect minimal information to improve user experience. And they never share your data with third parties like ISPs or government agencies.

No Internet censorship

: If you find yourself in a country like China where Google, Twitter, Facebook are banned, only a VPN can get you out of that jam. Connect to any foreign server, and you'll have access to every restricted website no matter where you are. You can even unblock video calling services like Skype or WhatsApp Calling if you reside in the UAE.

Smart DNS proxies

: High-level virtual private networks offer users a free Smart DNS proxy if their device doesn't have a VPN client. These tools are easy to set up and can help you unblock several streaming services.
---
Stream Australian Open 2021 With a VPN
As you can see, virtual private networks are crucial for watching the 2021 Australian Open on your favorite channel. In fact, you should use them whenever you go online as they enhance your privacy and security, and unlock restricted content.
The VPN installation process is a straightforward matter. Five quick steps and you'll be streaming all the Grand Slam action:
Subscribe to a premium VPN service like the ones from the list below. Only top VPNs offer elite features like the ones I mentioned above.
VPNs have ready-to-install apps that are compatible with every major operating system. You can find these apps on Google Play and the App Store.
Launch the app and sign in using your new account.
Connect to a server from any of the above countries, depending on your favorite channel. If you wish to watch the Australian Open for free, select a server from Australia and sign up to 9Now.
See if anyone can upset favorites Djokovic, Nadal, Williams, Halep, and Osaka.
---
Ideal VPNs for Australian Open
You might have noticed that I used words like "premium," "elite," and "top" to describe VPNs. That's because not all VPNs are the same. Free providers, for example, aren't as reliable or efficient as their paid peers, which is why you must completely avoid them.
First of all, they have a limited server supply, giving you access to only a handful of less-popular country options. Furthermore, the speed rates they offer are slow because their servers are often overrun with users. That makes them a terrible choice for streaming live sports as you'll encounter constant buffering issues.
And if you are a privacy-concerned user, free brands won't give you proper encryption or privacy. As a result, your online activities may be compromised, meaning anyone can see it. You may save some money when you subscribe to these VPNs, yet, it'll end up costing you a lot more.
ExpressVPN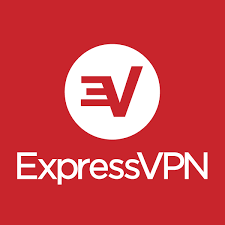 Several VPN providers claim to be the best, but few actually live up to the expectations. Based on the services that I've tested, ExpressVPN registered the highest scores. I used it to watch Roland Garros, La Liga, the Club World Cup, and the Champions League live online, and the experience was silky smooth.
ExpressVPN servers offered fast speed rates, so I was able to stream my favorite sports without loading problems. That's despite the military-grade encryption that the company uses to conceal all your traffic. The AES-256 protocol is the best on the market, with plenty of governments like the US adopting it to protect classified files.
Moreover, ExpressVPN has a proven zero-logging policy. In other words, it won't collect your sensitive information or share it with third parties. Turkish authorities learned that the hard way after they seized one of the company's servers, only to find no valuable data in it.
You'll even have access to any of the above streaming platforms, thanks to ExpressVPN's vast server network. The company claims it has 3,000+ servers in 94 countries, but I only counted 160 of them. Nonetheless, you can still watch the Australian Open 2021 on your favorite channel.
You can check my full review on ExpressVPN for more info.
Pros
Military-grade encryption.
Fast speed rates.
No-logs policy.
Vast server network.
Smart DNS proxy: MediaStreamer.
Kill switch and DNS leak protection.
Torrenting allowance.
Netflix and streaming support.
Apps for iOS, Mac, Android, Windows, Kindle Fire, and Linux.
Unlimited bandwidth.
Split tunneling.
30-day refund policy.
Five simultaneous device connections.
24/7 customer support.
---
BulletVPN
For similar features and a lower price, BulletVPN is a solid choice for you to consider. You'll get the same encryption, no-logging policy, high levels of speed, and a 30-day money-back guarantee. The company even has a unique Kill Switch + BulletShield feature that you can enable.
The kill switch prevents any data leak by terminating the Internet connection on your device in case the VPN malfunctions. Meanwhile, BulletShield only gives you access to the Internet if you're connected to a BulletVPN server.
The only noticeable difference between this provider and ExpressVPN is in the coverage department. BulletVPN has a smaller server network, although the list is continuously expanding. Besides, these servers are strategically distributed across the globe, in countries like Australia, the US, the UK, South Africa, India, and Canada.
For more information, check out the BulletVPN review.
Pros
Military-grade encryption (AES 256-bit).
Zero-logs policy.
Fast speed rates.
A kill switch + Bulletshield feature.
Unlimited bandwidth.
24/7 customer support.
High-compatibility with major operating systems.
Works with Netflix.
Torrenting and P2P support.
30-day money-back guarantee.
Support for five VPN protocols.
Six simultaneous device connections per account.
Free Smart DNS proxy.
---
Smart DNS Proxies – VPN Alternatives
As I mentioned earlier, Smart DNS proxies offer users a solution in case their device doesn't support VPNs. However, please note that these tools are for unblocking streaming services only. For instance, they don't encrypt your online activities nor hide or change your IP address. In other words, they don't protect your online privacy.
Instead, Smart DNS only redirects the URLs that expose your location, giving you access to some streaming platforms. Your connection speed won't drop or slow down since this program does not offer any encryption. Therefore, you won't face any buffering issues when you watch live Australian Open matches.
But check if your Internet service provider uses transparent proxies or DNS hijacking. If it does, then your Smart DNS won't function properly. The best thing to consider before you sign up for one of these services is the supported channel list. Always select a Smart DNS that can unblock a lot of channels, like Unlocator, for example.
Unlocator
If you opt for the Smart DNS way, then you must consider Unlocator. It can unblock more than 220 streaming platforms, including beIN Sports, ESPN, SuperSport, TSN, and more. It even gives you access to Hulu, ESPN+, and Sling TV. These last three services are all restricted outside the US, but Unlocator can unblock if you're abroad.
The reason why I mentioned Hulu and Sling TV is because they offer a live TV feature. Hulu + Live TV includes two ESPN channels, in addition to plenty more sports and entertainment content.
Sling TV, on the other hand, features ESPN, ESPN2, and ESPN3 as part of its channels lineup, while ESPN+ is the sports network's standalone streaming service. Unlocator even gives you access to the Tennis Channel, making it an ideal choice for American residents.
The Smart DNS service also offers a 7-day free trial, without the need to submit any credit card information during that period. Therefore, to watch the Australian Open 2021, you just have to:
Head over to Unlocator's website to sign up for the free one-week trial, which gives you plenty of time to test it before you commit to it.
Follow the guides and videos that are on display to set up Unlocator on your device.
Unlocator works on almost any device, including smartphones, tablets, computers, routers, Smart TVs, and gaming consoles.
Enjoy the best tennis action that the Australian Open has to offer.
---
Everything You Need to Know About the Australian Open
The Australian open 2021 is less than two weeks away, with the first round of matches starting on February 8. It will conclude on the 21st with the Men's Singles final. Unfortunately, the upcoming edition won't feature Roger Federer as he is still recovering from a knee injury he sustained in last year's tournament.
The highlight of the Australian Open 2021 will be the Men's Singles, as the competition is at an all-time high between the world's top-ranked athletes. Tournament favorite and seven-time winner Novak Djokovic returns to his favorite ground as he seeks to lift the trophy for a second consecutive time.
However, he faces fierce competition from Rafael Nadal, who will be fighting for his 21st Grand Slam. That could give him an extra boost as winning the upcoming Australian Open will put him ahead of joint record-holder Roger Federer.
Meanwhile, in the Women's Singles, young players, defending champions, and tennis legends will fight for the title. Serena Williams, who last won the AO in 2017 while pregnant, will be targeting her 24th Grand Slam. She'll have to fight off defending champion Sofia Kenin, Simona Halep, and Naomi Osaka.
---
Stream Australian Open 2021 Live Online – Final Words
Whether you're in Australia, the US, or anywhere else in the world, you can stream the 2021 Australian Open live. All you need is a VPN or a Smart DNS proxy. But with the former, you can watch the tournament for free on 9Now by connecting to a server from the land down under.
Although I'm a fan of Rafael Nadal, I'm putting my money on the Djoker. The defending champion is almost unstoppable on hardcourts, and the Australian Open is his favorite hunting ground. Things are a bit trickier on the women's side as there aren't any clear favorites.
Sofia Kenin stunned the world when she won it last year, and another shock could be on hands this year. But you can never rule out Serena Williams, who has 23 Grand Slams and seven Australian Open titles.
Who do you reckon will win in the Men's and Women's Singles? Share your predictions below.