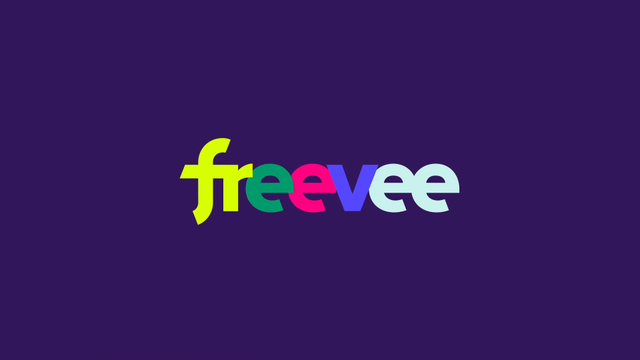 IMDb TV history, content, and device support
IMDb TV only available in the US
Watch IMDb TV anywhere with a VPN
Best VPN for IMDb TV
For many, IMDb is the go-to source for everything related to movies and TV shows. And who can blame them? The online database has it all, from ratings, reviews, and trailers to cast information, plot summaries, and biographies. And in January last year, Internet Movie Database gave us one more reason to like it: IMDb TV, now called Freevee.
The streaming channel offers hit TV shows and blockbuster movies for free. That's right! Unlike most video-on-demand platforms, there's no need for "purchasing a subscription" with Freevee.
It is an ad-supported service. Its lineup of films and series includes Foxcatcher, La La Land, Memento, The Outpost, Parenthood, Mad Men, and Lost.
The only problem is that Freevee is available in the United States alone due to licensing agreements. Streamers and cord-cutters living outside the country will come up against a location error message instead. Luckily, these online geographic restrictions can be avoided with a VPN.
---
Unblock Freevee Anywhere – The Steps
Time needed: 4 minutes
If you want to unblock Freevee outside the US, you'll have to follow the steps provided below:
Subscribe to a VPN service.

Sign up with a VPN service with credible US servers. We recommend using ExpressVPN.

Get the VPN app.

Download and install the VPN application on your device.

Activate the VPN client.

Sign in with your username and password.

Connect to an American server.

This process will provide you with a US IP address.

Launch Freevee's website or app.

Sign in with your Amazon account.

Watch Freevee anywhere.

Enjoy what Freevee has to offer wherever you are.
About IMDb
Everyone knows IMDb. Type in the title of any movie or series on Google or other search engines and IMDb will appear among the first results.
It provides reviews and ratings from both experts and fans, as well as detailed information about the cast and crew. You'll also find the latest news on movies and TV shows, new releases, most popular titles, what to watch, awards and events, trailers, etc.
To put it simply, it is a go-to destination for TV and film lovers.
Its journey began 30 years ago when Colin Needham created a personal movie database. Other people added to his list and produced new ones for actors, actresses, and directors.
By late 1990, the database featured 10,000 movies and TV series associated with their respective actors and actresses.
But it wasn't until 1993 that the database became available online. Rob Hartell, a Ph.D. student at the University of Cardiff, wrote its interface.
Back then, the website was called Cardiff Internet Movie Database. Then, in 1996, IMDb became an independent company, ending its connection with the Welsh university.
And as IMDb's popularity continued to grow, it caught the eye of Amazon founder and CEO, Jeff Bezos. He bought the company in 1998 for $55 million and attached it to Amazon as a subsidiary, private company. Needham serves as its General Manager, and that's the IMDb that we know today.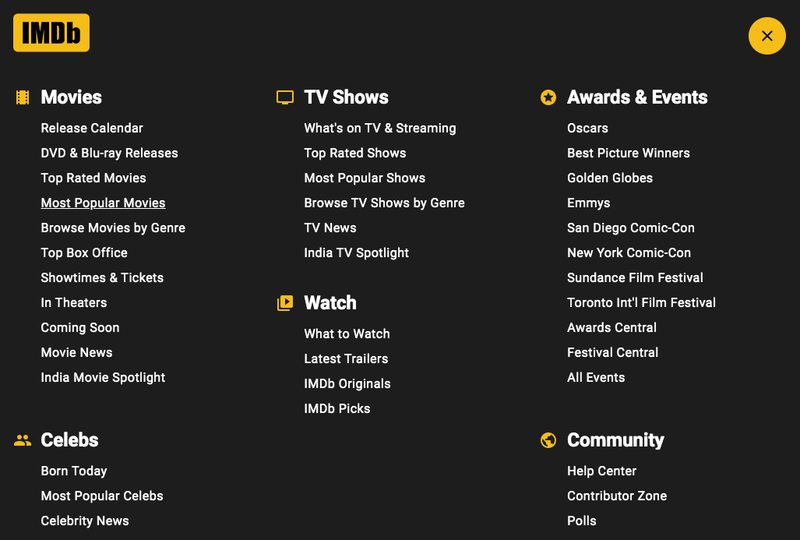 Freevee [IMDb TV]
Internet Movie Database started offering free movies and TV series on its website in 2008. The library featured 6,000 full-length films and TV episodes. Users just had to click the gold "Watch It" button to start streaming for free.
But in January 2019, the company launched its first actual streaming platform, Freedive. The free online service offered several movies and TV series like The Illusionist, The Last Samurai, Fringe, and The Bachelor.
In June of that year, IMDb changed the streaming channel's name to IMDb TV and expanded its lineup through deals with Sony Pictures Entertainment, Warner Bros, and MGM Studios. Later on, it signed partnerships with Lionsgate, Paramount, and Disney-ABC Domestic Television.
IMDb TV also benefited from its relationship with Amazon, and more specifically, Fire TV. According to Marc Whitten, Vice President of Amazon Fire TV, free, ad-supported apps increased by 300% in 2018. IMDb TV had a major contribution in that since it is available on the micro-console and the Amazon Prime Video app.
---
Where Can I Watch Freevee?
Streaming films and shows is continuously on the rise, mostly thanks to original programming. But while Netflix, Amazon Prime Video, and other similar platforms require paid subscriptions, Freevee, [IMDb TV] offers its entire content for free. Sure, there are pesky ads every now and then, but considering you don't have to spend anything, they are worth it.
Now, pricing may not be the problem, but geo-blocking is. Due to international licensing restrictions, the platform can only showcase programs inside United States territories.
That's because other services are in charge of content distribution in other regions. Therefore, if you attempt to watch a movie or episode from abroad, a location error message will pop up on your screen:
"Unsupported Region. Unfortunately your region is not yet supported."
"Based outside of the U.S? Some titles might be unavailable in your current location."
"Some features might be unavailable due to a temporary service issue. We apologize for the inconvenience."
"This video isn't available due to geographical licensing restrictions. For more details, please refer to Prime Video Terms of Use. For further assistance, please contact Customer Service at www.amazon.com/videohelp and refer to error 4601."
Freevee uses geo-blocking technology to prevent out-of-market users from accessing its content. It can determine your location mainly through your IP address, which you share immediately when you go online.
Each country has different sets of IP addresses. Internet service providers are in charge of distributing them to customers, so you can't change yours.
Well, that's where the VPN steps in.
---
Avoid Freevee Restrictions with a VPN
Since the problem lies in your IP address, the only way to hide and change it is with a virtual private network.
This tool allows you to connect to its own servers instead of using the one your ISP provides. Once you select a specific server, your traffic will get rerouted through it, and you'll get a new IP address that matches its location. In other words, connecting to a US server will give you an American IP address.
And that's just part of it. Using a VPN when you go online gives you privacy and anonymity. Hiding your actual IP address conceals your identity and physical whereabouts, making you appear in a location of your choice.
Furthermore, VPNs encrypt all the data that travels from and to your device. As a result, third parties like ISPs and government agencies can't keep tabs on your Internet activities.
Reputable VPN services also follow a zero-logging policy, which means they delete users' sensitive data from their servers.
That information includes your browsing history, the websites you visit, connection timestamps, and IP addresses (original and VPN). That way, even if the server is seized or the data gets leaked somehow, no one can trace anything back to you.
And speaking of leaks, VPNs have kill switches to avoid such things. If the VPN connection suddenly drops, your provider will disconnect you from the Internet so that your traffic doesn't divert to your ISP's servers.
Other VPN Must-Haves
Although virtual private networks are cybersecurity tools designed to protect your online well-being, there are a lot more ways you can make use of them.
Streaming access: Bypassing the geo-blocks that VOD services impose isn't as easy as it sounds. These platforms have been blacklisting VPN IP addresses for a while now, so not every provider can unblock them. Therefore, get a VPN that can give you access to popular streaming channels.

Avoid blackouts

: US sports broadcasters prevent streaming platforms from airing home matches live for in-market viewers. So the only way to live-stream the New York Yankees at home is by going outside New York or waiting until the match finishes. Alternatively, you can use a VPN to change your location and watch them live online from anywhere. And it's the same thing for NFL, NHL, and NBA blackouts.
P2P support: VPNs prevent copyright holders from taking legal action against P2P users by encrypting their traffic and switching their IPs. Furthermore, no one from the peer-to-peer network will view their actual IP address and locate them.

No censorship

: Connecting to a foreign VPN server also bypasses your country's Internet censorship and regulations. As a result, you can unblock several websites, especially if you live in China, Iran, or Syria. Even the UAE blocks Skype, WhatsApp Call, and some other VoIP services.
---
Best VPN for Freevee
There are several key factors you have to consider before subscribing to a VPN service. The most important rule is that not all VPNs provide the same service.
That is why you must do a little digging and not just register to the first VPN that comes your way. The best way to do that is by checking out the website to see what's on offer and reading user and expert reviews.
To save you the trouble, we rounded the best VPNs for unblocking streaming channels like Freevee.
ExpressVPN
ExpressVPN is an ideal VPN for watching online shows and sports because it offers fast speed rates and can bypass most geo-blocks.
The company operates over 3,000 servers across 160 locations in 94 countries, one of the largest networks in the business. These servers support torrenting, allowing you to download music, series, and movies swiftly and easily.
Moreover, ExpressVPN uses the most secure encryption algorithm in the industry: AES with 256-bit keys. Hackers would have to go through nearly endless possible combinations to break it.
In fact, even if the world's current supercomputers worked together for millions of years, they still wouldn't be able to crack it.
And thanks to a proven zero-logs policy, categorically deleting sensitive data from its servers. That includes your IP address and the websites you visit, meaning no one can trace anything back to you. ExpressVPN also has an automatic kill switch that terminates your Internet connection in case of a malfunction.
You can install the app on iOs, Android, PC, Mac, Kindle Fire, and Linux, and use it simultaneously on up to five devices.
You'll also benefit from a 30-day refund policy, 24/7 customer support, and a Smart DNS proxy that you can set up on routers, Smart TVs, and gaming consoles.
For more details, check out our ExpressVPN review
Pros
Fast servers.
Works with most streaming services.
MediaStreamer: Smart DNS proxy.
Support for torrenting activities.
No user data logs.
Military-grade encryption.
Kill switch.
Five simultaneous device connections.
24/7 support.
30-day refund policy.
Cons
More expensive than other VPNs.
---
BulletVPN
BulletVPN, as the name suggests, has fast servers and barely affects your Internet speed, despite using AES-256 encryption.
And even though the number of servers isn't as extensive as some of its peers, the company has a presence in 50+ countries and counting, which is good coverage.
This allows you to unblock all the major streaming platforms, including some services that few can access, like DStv, Showmax, and TVNZ.
In addition to the most secure encryption algorithm, the company implements a no-logging policy. And once you activate the kill switch, you'll avoid identity, location, and activity leaks.
You can also choose to enable BulletShield, which only grants Internet passage if you're connected to a BulletVPN server.
Moreover, the company allows torrenting and P2P activities and protects you from any respective risk. You can install the app on PC, Mac, iOS, and Android, and use it on up to six devices at the same time.
There's also a Smart DNS proxy, round-the-clock customer support, and a 30-day money-back guarantee.
Read our BulletVPN review for all the details.
Pros
Fast speed rates.
Kill switch + BulletShield.
AES-256 encryption.
Zero-logs policy.
P2P support.
Compatible with Netflix and other streaming services.
Smart DNS proxy.
30-day refund policy.
Six simultaneous device connections.
---
Is a Free VPN a Good Idea?
You can watch Freevee from abroad without spending a single dime, not just because it's a free service but also due to free VPN providers. That may sound like a fantastic idea, but it's actually the opposite.
Free VPNs pose a massive threat to your online security, privacy, and anonymity. A lot of them contain viruses and malware that infiltrate your device and steal your data as soon as you install them. Moreover, they make money by collecting your personal information and sharing it with third parties, like advertisers. And some of them don't even encrypt your traffic.
They even come up short in bypassing geo-blocks due to their narrow server network and the VPN IP address detection.
The limited number of servers mixed with millions of subscribers result in slow speeds, meaning you won't enjoy the streaming experience even if your free provider manages to unblock Freevee.
Therefore, stick to premium, paid VPN services like the ones I suggested above.
Freevee Unblocked – FAQ Section
If you want to know more about Freevee and what it has to offer, make sure to give this FAQ section a quick read:
What Can I Watch on Freevee?
Thanks to several deals with major American studios, Freevee features a rich catalog of movies and series, including original programs. All this content is available for free.
MOVIES
Foxcatcher
The Illusionist
Momento
Donnie Darko
Chef
Taxi Driver
Hidalgo
Life of Pi
Shanghai Noon
Star Trek Beyond
SERIES
Mad Men
Parenthood
The Outpost
Spartacus
Boston Legal
Fringe
Chicago Fire
White Collar
Lost
Midsomer Murders
ORIGINALS
What to Watch
Casting Calls
Special Skills
You're Not a Monster
The IMDb Show
UnMade
So Far
No Small Parts
IMDb at the Oscars
IMDb at the Emmys
It's in the name. Yes, Freevee is totally free to access.
Why Am I Getting Ads on Freevee?
The channel ad-supported. You will stumble upon a couple of ads while watching your content.
Do I Need an Account to Watch Freevee?
Since Freevee is an Amazon service, you'll need to sign in using your Amazon account (No subscription needed).
What Devices Can I Watch Freevee on?
You can watch Freevee at home on your Smart TV or on the go with your smartphone or tablet. Here are the compatible devices with the streaming channel:
PC
Mac
Android (through IMDb app)
iOS (through IMDb app)
Amazon Fire TV
Echo screen devices
Apple TV
Smart TVs, mobile devices, and tablets that have the Amazon Prime Video app
---
Stream Freevee [IMDb TV] Outside the US – Wrapping Up
Who doesn't want to stream free movies, series, and documentaries? Freevee allows you to enjoy your favorite shows without purchasing a subscription.
However, it's unfair that it's only available for US residents, with geo-blocks and licensing restrictions blocking access for viewers abroad.
The right VPN service can circumvent all these obstacles by rerouting your traffic, changing your IP address, and making you appear in the USA. It also protects your online privacy and anonymity at the same time.
Which movie or show are you going to stream when you unblock Freevee? Leave a comment below.