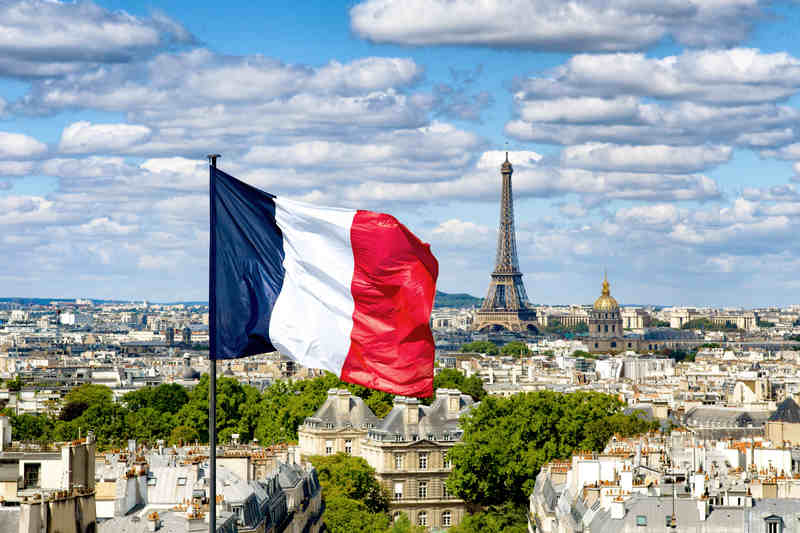 As someone who lived there for the better part of five years, I can undoubtedly say that France is one of the best countries in the world. The food, the wine, the arts, the culture, the monuments, the museums, the countryside, the beaches, the touristic destinations, etc.; La France has it all.
And a strong economy, a well-developed public education system, and accessible healthcare make this nation a top destination. So whether you're moving there or just visiting, France will leave you in awe.
But despite the appeal, there's a new factor you must prioritize nowadays: your online wellbeing. Expatriates and tourists face several hurdles abroad, including internet restrictions, different privacy policies, and geo-blocked content. Therefore, we highly recommend you use a premium VPN.
We tested several providers to see which one is the best VPN for France, so stick around to find out more.
Quickly Install the Best VPN for France
Time needed: 3 minutes
Get unlimited access, privacy, and protection instantly, no matter where you are.
Subscribe to a premium VPN.

Our top VPN recommendations guarantee anonymity, security, and streaming. After several thorough tests, the best VPN for France is ExpressVPN.

Download the VPN app.

Set up the VPN app on your phone, tablet, or computer with just one click/tap. Top VPNs have apps for Mac, Windows, Android, iOS, and more.

Sign in.

Open the VPN app, log in with your new account, and connect to your preferred server destination.

Encrypt your data; watch anything.

No more geo-blocks, restrictions, activity tracking, or privacy intrusions.
State of the Internet in France
American media company U.S. News put France in 11th place in the overall ranking of its Best Countries index. With the help of BAV Group and the Wharton School of the University of Pennsylvania, the study focuses on several categories, including quality of life, entrepreneurship, and cultural influence.
Accordingly, the country has a total score of 87.1/100, thanks to a healthy economy, an excellent public education system, and accessible healthcare. Other strong points include culture, no corruption, and well-developed infrastructure.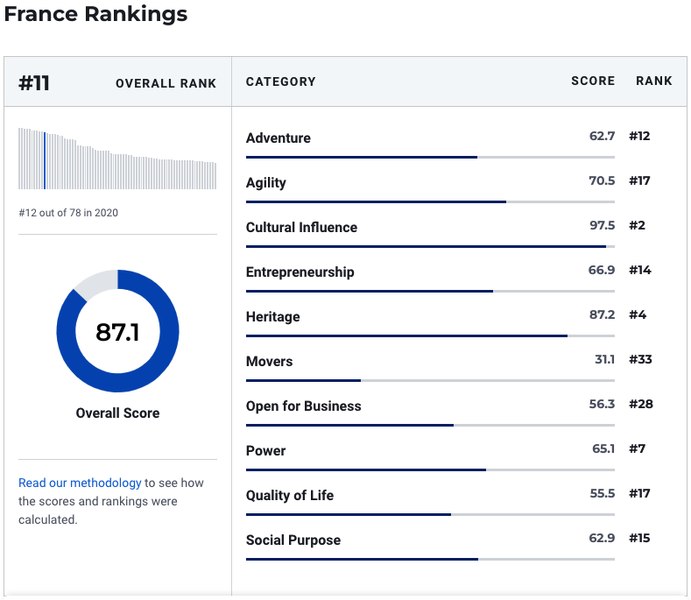 Meanwhile, France has a free internet status, with minimum limits on content. According to Freedom House, a US non-profit organization, the country had a total score of 78/100 in 2021, up from 77 in the previous year. Results are divided into three categories: Obstacles to access, limits on content, and violations of user rights.
In short, the internet is accessible to almost all the population with advanced infrastructure and minor restrictions. However, following the 2015 Paris terrorist attacks, the government decided to block websites like Participatory Democracy that contain or incite hatred, terrorism, and child abuse. It also shut down torrent websites that encourage piracy and copyright infringement.
Government Surveillance
The lowest score that France registered was in the user rights violations category. Even though the French constitution protects freedoms of speech and the press, there have been several breaches.
For example, government surveillance has substantially increased since the 2015 attacks. A new law allowed intelligence agencies to monitor without a court order. And a recent amendment enabled them to collect the metadata of individuals identified as terror threats, likely to be related to terrorists and people who belong to such entourage. Also, surveillance of sick and quarantined people increased during the COVID-19 pandemic without the patients' consent.
Internet service providers must assist the government in monitoring and collecting residents' data, especially when there are criminal investigations.
France: 78/100
| | |
| --- | --- |
| CATEGORY | SCORE |
| Obstacles to access | 23/25 |
| Limits on content | 30/35 |
| Violations of user rights | 25/40 |
Source

: Freedom House
Why You Need the Best VPN for France
Using the internet without a VPN jeopardizes your sensitive data and exposes your browsing activities. You'll also find several websites unavailable due to geo-restrictions or censorship. For those reasons and more, we recommend you connect to a premium VPN whenever you go online, whether you're in France or anywhere else.
Content distribution rights and licensing agreements force streaming platforms to deploy geo-blocking technology. As a result, viewers outside their broadcasting zones cannot watch shows and programs. For example, HBO Max is only available in the US, while Now TV and Binge are only accessible in the UK and Australia, respectively. Even Netflix offers different libraries based on your location.
Therefore, the best way to access international streaming channels from France is by connecting to a VPN. All you have to do is select a server destination, and your VPN will redirect your traffic through it and give you a matching IP address. In other words, if you want to watch HBO Max from France, simply connect to a US VPN server.
French citizens living abroad will also benefit from a VPN. It allows them to keep streaming French TV from abroad by choosing any VPN server from France.
ISPs tend to deliberately slow down your internet connection when you consume too much bandwidth. This usually occurs when you stream or play online games for long hours. And every gamer knows that even a slightly slow internet most likely means defeat against your opponents.
But your service provider cannot track your online activities when you use a VPN. The encryption hides all your data, and you'll avoid ISP throttling once and for all, giving you the upper hand against your competitors.
Furthermore, your VPN prevents potential DDoS attacks that disrupt your network and cause it to crash. By changing your IP address, no one will be able to determine your location. Another perk is that you can explore new opponents and features by connecting to a different server. You'll also unblock geo-restricted games and purchase others at lower prices.
However, keep in mind that VPN apps aren't compatible with gaming consoles, so you have to set up a VPN connection on your router.
Even though torrenting is perfectly legal in France, downloading copyrighted content could get you in legal trouble. That includes fines and the cancelation of your internet service. The country also blocked websites that encourage piracy and copyright infringement of songs, movies, series, books, and adult content.
But not all P2P activities are illegal. Several artists and cover bands make songs publicly available and without DCMA protection. Therefore, using torrent websites or networks to download them is fast and easy. Additionally, you can synchronize your files with another device using torrent software, while several game developers rely on P2P clients to release updates.
However, torrenting can be risky, especially since you share your IP address with network peers. Furthermore, copyright trolls are constantly lurking file sharing websites looking for users who commit piracy. And they will send you a warning if you're caught.
Therefore, the only way to protect yourself from copyright holders and potential threat actors is by using a VPN. Data encryption and the IP address switch will keep all these dangers at bay.
But please note that we do not condone piracy or copyright infringement.
VPN usage isn't illegal in France. The country does not ban encryption tools or other services or websites, for that matter. However, as I mentioned previously, websites that promote terrorism, violence, hatred, and piracy could be blocked, like Sci-Hub and LibGen. Both sites offer free academic books, journals, and papers, so after a complaint from publishers, the government ordered ISPs to block them.
However, France has a free and open internet with only minor restrictions. Nonetheless, your favorite website or online service could be on the victim list, which is why it's better to have a VPN, just in case.
Besides, French expatriates across the globe could be in countries with strong censorship. In the UAE, video call services like WhatsApp are censored. Other places like China ban all sorts of websites, including Google, Facebook, and YouTube, while most VPNs are also prohibited.
So to avoid censorship inside and outside France, get a top VPN.
VPNs protect your online anonymity by encrypting your sensitive data, like IP address, browsing activities, and connection. As a result, ISPs, government agencies, and hackers can't track you or monitor what you do. And in countries like France with high internet surveillance, this feature is crucial.
After all, France is part of the 14-Eyes alliance, an intelligence coalition with 13 other nations to collect and share user data for national security purposes. It means that other government agencies can trace your online activities, not just the French.
Therefore, you need to send your personal information through encrypted VPN tunnels for protection. Premium providers deploy military-grade encryption called AES with 256-bit keys, the best in the business. It generates billions of possible outcomes and 14 rounds of cyphering, making it virtually hack-proof. In fact, it would take the world's supercomputers millions of years to break this encryption.
Top-rated VPN services don't keep records of your online activities or connection. Sensitive data like browsing history or IP addresses get deleted, while only certain information is stored, such as the timestamp and the server you used. So even your VPN won't know what you're doing on the internet.
VPNs have servers in dozens of countries across the world. Consequently, authorities sometimes seize local servers during investigations if the suspect used a VPN to commit a crime. In 2016, for example, Turkish police put their hands on ExpressVPN's server in the country, saying it contained details about the assassination of Russian Ambassador Andrei Karlov.
However, they found no useful information to track down the killer because the VPN followed a no-logs policy. But it doesn't mean you should use a VPN to break the law. This feature aims to protect customers' privacy and prevent prying eyes from spying on them. Besides, you don't want to trade your snooping ISP's servers for another, hence why VPNs have a zero-logs policy.
Let's face it! You're probably going to spend a lot of time sightseeing and visiting museums, monuments, cafes, and restaurants in France. And while you're there, you'll most likely connect to a public hotspot because who doesn't like free WiFi. But is it safe?
In truth, no, it's not. Public WiFi in hotels, airports, restaurants, cafes, or anywhere else is extremely dangerous because it has low security without encryption. Anyone can access the network, then steal your sensitive data. In other words, hackers can see your passwords and banking credentials as clearly as day. They can also resort to other techniques like man-in-the-middle attacks, packet sniffing, rogue WiFi, and WiFi eavesdropping.
However, you'll get full privacy and security when you connect to a VPN before using public WiFi. The encryption will thwart threat actors lurking on the network, allowing you to enjoy your daily online activities from anywhere.
Your local IP address grants you access to just one market when shopping online. And e-commerce sites usually price items differently based on your location. Now, France is considered a wealthy nation with a strong economy, meaning your favorite products could be more expensive.
Switching your IP address could result in discounts unavailable in your local market. For example, Netflix subscriptions are cheaper in Turkey than in other countries like the US. Therefore, you'll save money by connecting to a Turkish VPN server and subscribing to the streaming platform. Moreover, you'll avoid the high VAT taxes imposed by your country.
Best VPN for France
Much like any other product, not all VPNs have the same quality of service. Only high-ranked providers offer the premium features we mentioned above, and we gathered the best of them below.


30-Day Money-back Guarantee
Unlimited Bandwidth
Apps For All Your Devices
24/7 Live Support
Visit ExpressVPN
ExpressVPN

With fast servers in 94 countries, top security and privacy features, and much more, it's easy to see why ExpressVPN is our best VPN for France. It has 3,000+ servers in over 160 locations, one of the largest networks in the industry, with excellent speeds and streaming and torrent support. The provider also launched its own version of Wireguard called Lightway, which allows a high-speed VPN connection.
ExpressVPN uses AES 256-bit encryption, follows a strict no-logging policy, and has a leakproof kill switch. You'll find dedicated apps for Mac, Windows, Android, iOS, Linux, Fire TV, and even special EXpressVPN-supported routers. You can use it on five simultaneous devices. Furthermore, there's a 30-day money-back guarantee.
Pros
Military-grade encryption
No-logs policy
Kill switch
Streaming and P2P support
Easy-to-use apps
Fast servers
30-day refund policy
Cons
Expensive subscription plans
Now owned by Kape Technologies
BulletVPN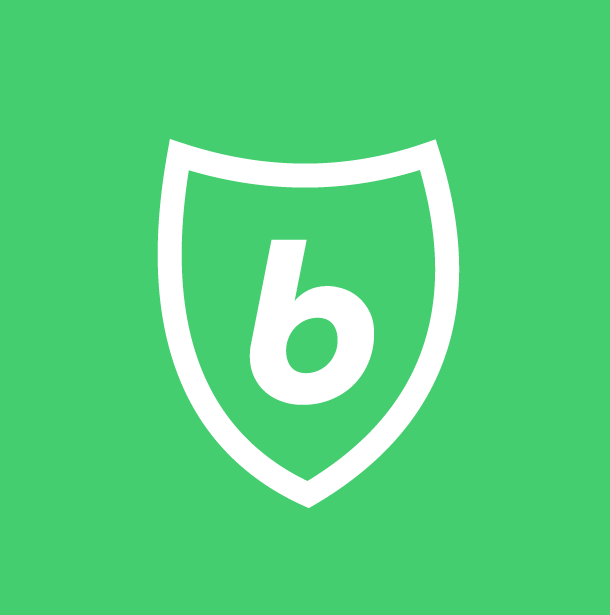 BulletVPN is an Estonian-based VPN service with a perfect unblocking record so far. We tried it with over 20 streaming platforms, and it offered reliable access each and every time. And even though it lacks the extensive server network that other VPNs have, it has servers in over 55 countries, which is pretty good. There's also a free Smart DNS proxy for extra streaming support.
But BulletVPN isn't just useful for bypassing geo-blocks and escaping VPN detection. It also has military-grade AES-256 encryption, a no-logs policy, and kill switch + BulletShiled protection. You can download it on iOS, Android, PC, and Mac and use it on six devices at the same time. You'll also benefit from a 30-day money-back guarantee.
Pros
Perfect streaming record
Fast servers
P2P support
AES encryption
No-logs policy
Six device connections
30-day money back
Cons
Fewer servers
Not feature-packed
Unlocator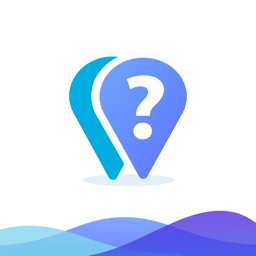 Unlocator started out as a Smart DNS provider and earned itself quite the reputation among streamers for its excellent unblocking capabilities. But it has recently joined the VPN business, adding privacy and anonymity to its portfolio. You'll benefit from all the must-have features like AES-256 encryption, a zero-logging policy, and a kill switch.
Now, the VPN does not have many features or servers, though it has a global network. However, the Hybrid plan sets It apart, giving you the security and privacy of a VPN and the unblocking prowess of the Smart DNS. So if your priority for the best VPN for France is streaming and anonymity, then Unlocator is the perfect fit.
Pros
Unlocator Hybrid
Excellent Smart DNS
AES 256-bit encryption
Apps for all popular devices
Strong streaming support
30-day money-back guarantee
Cons
Not many features
Fewer servers than others
Based in Denmark
NordVPN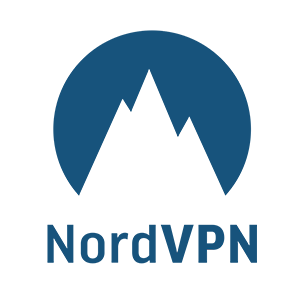 NordVPN is a household name in the VPN industry. It has dedicated servers for your every need, whether it's streaming, torrenting, or privacy. In fact, the Panama-based provider has a network of over 5,000 servers in 59 countries. Moreover, the apps are easy to use and you can download them on most platforms, including iOS, Android, Mac, and Windows.
But NordVPN's main strength is privacy and security. It offers all the must-haves like military-grade encryption and a zero-logs policy, in addition to double VPN, ad-blocker, onion over VPN, and much more. Furthermore, it supports up to six connections per account at the same time and offers a 30-day money-back guarantee. So if you're mainly into privacy with a bit of access to geo-blocked content, then you should consider NordVPN as the best VPN for France.
Pros
AES-256 encryption
No-logs policy
Double encryption
Ad-blocker
Six simultaneous devices
P2P support
30-day refund policy
Cons
Some servers are slow
Can't unblock some services
VPNs to Avoid
While connecting to a VPN is highly important and beneficial, you can't just use any provider. Many users fall into the free VPN trap in an attempt to save money. However, they end up costing much more.
These providers have to make money to stay in business and generate profit. After all, VPNs are no charity work. Therefore, they collect your sensitive data, including browsing activities, and sell it to third parties like advertisers. Furthermore, they have weak encryption or none whatsoever, which could allow ISPs, government agencies, and hackers to intercept your connection. And with France's increased online surveillance, you can kiss your privacy goodbye.
But it's not just that. We found that free VPNs are inefficient and unreliable when accessing geo-blocked content. For one, they only offer a handful of servers, mostly three. Two, they can't unblock most streaming platforms, and when they do, the speed levels are laughable.
So long story short, stick to our premium best VPN for France recommendations for an improved internet experience.
How We Test the Best VPN for France
We created a foolproof method to recommend only top-rated providers that never compromise your internet security, privacy, or freedom.
Access to geo-blocked content

: We try each VPN with popular and lesser-known streaming platforms. Only the ones with the highest scores make it on our list.

P2P support

: Some VPNs don't allow torrenting for fear of getting in trouble with the law. But we make sure the ones we recommend offer safe P2P file-sharing.

Zero logs

: Our VPN experts extensively research on each VPN, including headquarters, privacy policy, and history. And we only choose providers that don't keep records of user data.

Encryption

: If there's no military-grade encryption, i.e., AES with 256-bit keys, we immediately disregard the VPN.

Customer support

: Your urgent questions require swift and helpful answers. That's why we make sure our VPN recommendations have 24/7 client support, including live chat, email, and tickets.
Best VPN for France Compatible Devices
Download your preferred VPN service on your desktop or mobile and get instant protection and access wherever you go.
PC/Mac
Install the VPN client on your desktop or laptop in just a few minutes:
Visit the VPN website
Enter your email and password
Choose a subscription plan and payment method
Connect to a VPN server
Enjoy total online privacy and access
Android
Connect to your VPN at home or on the go:
Subscribe to a premium VPN
Go to Google Play Store and search for the VPN app
Install, open, and select your preferred server location
No more geo-blocks or privacy intrusion
iOS
Download the VPN app on your Apple phone or tablet in just a few steps:
Go to the VPN website and sign up
Install the application from the App Store
Launch it, sign in, and connect to any server
Get instant browsing anonymity and access
Smart TV
Although VPNs don't have apps for Smart TVs, you can still access your favorite streaming services and watch shows. Simply:
Connect to a specific server
Download the streaming app
Stream your favorite programs
Fire TV
Media players like Fire TV or Apple TV also don't support VPN apps. Therefore, you must install it manually on your router (check the Smart TV tab). Then, connect to the server you want and download the streaming app to start binging.
Gaming Consoles
There aren't any dedicated VPN apps for PlayStation or Xbox. So you must set up the VPN connection manually on your router once again (see the Smart TV tab). Then, connect to a VPN server, download the app of your streaming platform (if it's supported), and watch through your gaming console.
FAQ
Learn more about the best VPN for France.
Are VPNs legal in France?
Yes, VPN usage is completely legal in France. However, you'll get into trouble with the authorities if you use a VPN to commit crimes.
Is torrenting legal in France?
Yes, P2P clients and websites are permitted in France, but not if you use them to download or share copyrighted content.
How do I get a French IP address?
When you're in France, any device you use to access the internet will have a French IP address. But if you're a French citizen abroad and you want access to French TV, you must connect to a French VPN server.
How to watch Ligue 1 outside France?
To watch Ligue 1 outside France on your French streaming platform, you must connect to a VPN server from France. That's because local streaming platforms are geo-blocked abroad.
Can I use a free VPN in France?
No law prevents you from using a free VPN. However, they won't prevent online government surveillance or bypass streaming restrictions. Therefore, you're better off with a premium provider.
Best VPN for France – La Conclusion
France is one of the best countries in the world for work, education, and tourism. However, you will face several difficulties online due to geographic content restrictions and strict government surveillance. Furthermore, several websites are blocked due to copyright breaches.
Therefore, we recommend you get the best VPN for France when you visit the country. Your passwords and other sensitive data will be safe, and your browsing history will be hidden. You'll also have access to your favorite streaming services so that you don't miss any program or sport.