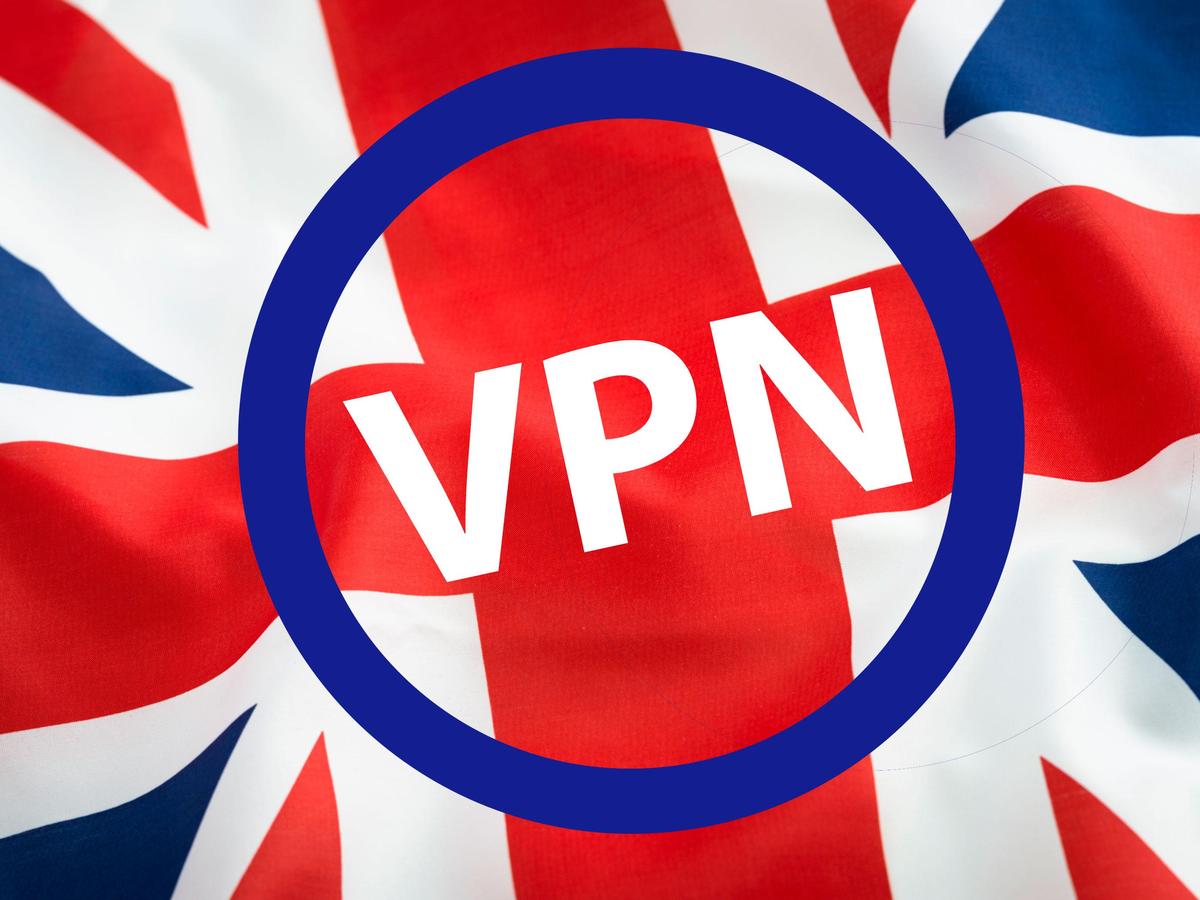 VPN introduction
VPN advantages
Reasons to use a VPN in the UK
Top VPN providers for the UK
The World Wide Web is arguably mankind's greatest creation so far. It provides an unlimited source of knowledge, information, and entertainment, and enables users all over the world to communicate live with each other. It even does wonders financially, allowing you to create a business, buy, and sell products with the click of a button.
However, the Internet has a sinister side that, if exploited, can cause quite a bit of damage. Hackings, cyberattacks, data breaches, invasions of privacy, and online restrictions are part of that dark world. It all depends on the services you use and the people behind it, who can be cybercriminals or even legitimate government agencies.
The UK, for example, is home to some of the most privacy-intrusive online policies, which give the authorities the power to monitor user data. Moreover, those who reside there cannot access certain platforms, like streaming services, due to geo-blocking technology.
Luckily, you can keep most of these bad practices at bay by using the best VPN for the UK. VPNs are the ultimate tools for online privacy, security, and freedom. But since they differ in quality, choosing the right one is of utmost importance.
---
Content Overview
---
What Is a VPN?
VPN is short for a virtual private network, a technology that maximizes online anonymity and Internet access. It has a network of servers that covers the entire globe, and you can connect to any one of them. Once you do, the VPN will reroute your traffic through the server you picked and give you a matching IP address. So if you want an American IP, you must connect to a US server.
The entire process will make you appear as if you were in the United States, which is excellent news to your privacy and web freedom. First, websites and apps won't be able to determine your actual location and identity. And second, US-restricted platforms like Hulu or ESPN+ become accessible.
You see, IP addresses help web services determine who is paying them a visit and from where. It is a numerical label that Internet service providers (ISPs) hand out to users, each one getting a unique IP. Therefore, by switching to an IP address from a different country, you'll give the Internet the slip.
Another strong privacy feature that VPNs offer is data encryption. Reputable providers use military-grade algorithms like the Advanced Encryption Standard (AES) with 256-bit keys. This algorithm gives out trillions of possible combinations that it's practically impossible to break.
Moreover, premium brands follow a zero-logs policy, meaning they eliminate sensitive data from their servers. That includes information like your IP address, the websites you visit, and your browsing history. Throw a kill switch into the concoction, and your VPN will disconnect you from the Internet in case of a malfunction so that your traffic won't leak to your ISP's servers.
That's Not All
If this is your first time reading about VPNs and what they offer, I'm sure you're pretty impressed by now. Well, what if I told you that's not all she wrote? Virtual private networks provide much more, including:
No censorship

: Connecting to a foreign IP address won't only help you bypass geo-blocks, but also avoid blocked websites and services.
P2P support: Torrent users could really benefit from a VPN as it safeguards them from legal action from copyright trolls. It's also handy if your ISP bans peer-to-peer networks.

Save money

: Some services like online shopping websites charge more money for products if you live in an advanced country or region. By switching to a different IP address, you can get your favorite items for less.

Refund policy

: Premium VPNs offer a money-back guarantee when you first subscribe. The industry standard is 30 days, giving you more than enough time to test the service. If you end up not liking it, you can get a full refund; no questions asked.
---
Why You Need a VPN in the UK?
After the privacy scandals that occurred over the past few years, especially the Facebook-Cambridge Analytica data incident, users are now more aware of what goes on in the digital world. You see, the websites you visit collect a significant amount of your personal data during regular sessions. That includes your browsing history, web destinations, and your IP address.
They also install cookies to record your online activities and deliver designated ads based on your preferences. And the crumbs you leave behind attract a lot of third parties. It's not just websites that monitor your every online move; ISPs, hackers, and government agencies are also in on the act.
Even the apps you install on your smartphone or tablet require access to sensitive data to function correctly. They ask permission to enter your media gallery, contact list, microphone, and camera. So as you can see, privacy in the digital world is non-existent.
But you can put a lid on most of this data and prevent third parties from viewing or logging it with a VPN. Those who live in the UK will find this tool quite handy since it offers Internet privacy and freedom. But the truth is, anyone could use a VPN no matter where they live.
Extra Privacy and Security
The UK is one of the world's most advanced countries with great respect for personal freedom and human rights. However, it is also home to massive surveillance, both physically and online. The United Kingdom is part of Five Eyes, an alliance that mainly focuses on monitoring users' online activities and harvesting their data.
Other countries in that privacy-invasive league include the US, Canada, Australia, and New Zealand. Any company that operates within these jurisdictions must submit user information to the authorities upon request. Furthermore, the UK shares this information with foreign government agencies and other alliances. The cooperation extends to the Nine and 14 Eyes.
There's also another piece of legislation that harms people anonymity in the country – the Investigatory Powers Act. Rightly nicknamed the Snoopers' Charter, it gives the government more electronic surveillance power and forces the disclosure of encryption keys in encrypted communications.
But with the right VPN, you'll be able to conceal your IP address and online activities from law enforcement agencies. It's all thanks to the secure encryption protocol, which keeps your digital footprint hidden. Add the no-logging policy and kill switch features, and you'll be safe and sound whenever you browse the web.
Bypassing Geo-restrictions
British TV productions are excellent sources for quality entertainment. The BBC and ITV have both created some iconic shows like The Office, Downton Abbey, Sherlock, Doctor Who, Luther, and Bodyguard. And let's not forget about popular sports competitions like the Premier League, which always leaves you at the edge of your seat.
All this content is available via cable TV and online through streaming platforms like BBC iPlayer, ITV Hub, BritBox, Sky Go, and BT Sport. However, you have to be inside the UK to access these services because they are geo-blocked abroad. In other words, you need a UK IP address.
The only way to get that is through a VPN, which gives you a British IP as soon as you connect to any server inside the UK.
Moreover, you might become fond of a program that's only available on another streaming channel, like Hulu, HBO NOW/GO, and Showtime. All these platforms are geo-blocked outside the US, which means you'll have to connect to a US VPN server to access them.
Simply put, a VPN allows you to watch your favorite shows no matter where you are.
Torrent Support
Downloading movies, series, books, and music using peer-to-peer networks is a very common practice among users. It may have waned a bit with the rise of streaming platforms, but it's still a popular way to get content. After all, it's free of charge.
However, most of these files are copyrighted material, and downloading them via torrenting is illegal in several countries. The UK is one of those, and getting caught can result in the termination of your Internet service, hefty fines, and prison sentences.
But engaging in torrenting activities using a VPN will hide your IP address and encrypt your traffic. That means your ISP, and subsequently, the authorities, won't know where you are or what you're doing online, thus protecting you from copyright holders. You'll also stay safe from the other members of the P2P network.
Public WiFi Protection
Do you frequently use the Internet connection in cafes, hotels, or your local pub? Well, then you should be aware that these public hotspots are a hunting ground for hackers and cybercriminals.
Public WiFi networks have weak security systems, making it easy for scammers and data thieves to steal valuable information and infect files. For instance, they can abstract your password or credit card details and use them to clean out your bank account. They can also install ransomware on your device, encrypt your files, and extort you for money in exchange for the decryption key.
But their hands will be tied if you use a VPN when you connect to public WiFi as the encryption will protect all your data.
---
Top 5 VPNs for the UK
As I mentioned at the beginning of the article, not all VPNs share the same quality. Some offer a premium service, which, of course, comes with its price, while others can actually cause more harm than good.
Free VPNs, for example, are very popular among users. According to data from Top10VPN's 2019 Global Mobile VPN Report, 84% of all mobile VPN downloads between 2018 and 2019 were free services. These numbers are quite alarming because these providers have zero respect for user privacy.
First, they make money by harvesting your sensitive data and then selling it to advertisement companies to bombard you with targeted ads. That means they share your IP address and browsing history and activities with third parties. Second, some of them don't use secure encryption (or none at all) to conceal your traffic and information.
And finally, free VPNs cannot bypass the geo-restrictions that streaming platforms impose, especially after they started blacklisting VPN IP addresses. They are slow and offer a small number of servers.
So we advise not to waste your time and data over these brands and use an elite-level VPN. Here are our top five picks for the best VPN for the UK.
ExpressVPN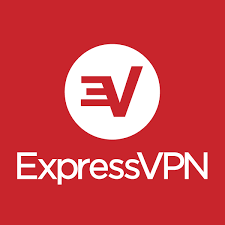 One of the best VPNs, not just in the UK but also in the entire industry, is ExpressVPN. The company is headquartered in the privacy-haven territory of the British Virgin Islands, away from intrusive Five, Nine, and 14 Eyes alliances. It follows a proven zero-logs policy, eliminating data like IP addresses and online activities from its servers.
Moreover, ExpressVPN uses AES encryption with 256-bit keys, a military-grade algorithm that the NSA implements to safeguard classified files. It also has an automatic kill switch within its apps to prevent your data from traveling to your ISP's servers.
If you're into streaming, ExpressVPN offers an extensive network of 3,000+ servers, with a presence in 94 countries. The IP addresses they provide can bypass the geo-blocks imposed by the majority of VOD platforms and the VPN IP ban. You'll also benefit from impressive speed rates, perfect for watching shows in full HD.
ExpressVPN servers also support torrenting and P2P activities and its apps are compatible with iOS, Android, PC, Mac, Linux, and Kindle Fire. And if you're using a device that doesn't have a VPN client, like PS4 or Xbox, the VPN offers a Smart DNS proxy called MediaStreamer.
A 24/7 customer support service with a live chat feature and a 30-day refund policy is the icing on the cake.
Our ExpressVPN review will give you the full details.
Pros
Extensive server list.
AES-256 encryption.
Zero-logs policy.
Kill switch.
Smart DNS proxy.
30-day money-back guarantee.
P2P support.
Compatible with the majority of operating systems
Cons
A bit more expensive than other providers.
---
BulletVPN
Judging by the name, BulletVPN markets itself as a fast VPN service. But speed isn't the only thing that this service provides. It also uses AES with 256-bit keys, follows a no-logs policy, and has a built-in kill switch inside its apps. You can activate the latter from settings, along with BulletShield, which only gives you Internet access if you're connected to a BulletVPN server.
The company headquarters is in Estonia, a country that is not part of any data-collecting alliance. BulletVPN's unblocking capabilities are outstanding, giving you access to the majority of streaming platforms. In fact, it is the only VPN on this list that can still unblock DStv, Showmax, and TVNZ. The servers also support torrenting activities.
BulletVPN has dedicated apps for Android, iOS, Mac, and PC, and offers a free Smart DNS proxy that works on every device. It offers a 30-day refund policy and allows up to six simultaneous device connections using just one account. And even though the company has a smaller server network than its peers, the network spreads across all the key locations in the world.
To know more about BulletVPN, check our thorough review.
Cons
AES-256 encryption.
No-logs policy.
Kill switch + BulletShield.
Fast speed rates.
Six simultaneous devices.
Free Smart DNS proxy.
30-day refund policy.
Allows torrenting.
Cons
Smaller server network than other VPNs.
---
Unlocator VPN
Most Internet users would recognize Unlocator as a Smart DNS service, not a VPN. And few people can blame them because this company started out as a Smart DNS proxy in 2013. But in 2019, it dipped its toes into the VPN market and provided some premium features.
Now, on paper, some of the other brands on the list might be more appealing. But when you consider the VPN's young age and the services on offer, you'll find that Unlocator VPN deserves its spot.
First off, you'll get premium privacy benefits, including AES-256 encryption, a zero-logs policy, and a kill switch. The VPN also offers Unlocator Shield, which won't allow you to access the Internet unless you're using an Unlocator server. And if you subscribe to Unlocator Hybrid, you'll enjoy both VPN and Smart DNS proxy advantages – more privacy and unlimited Internet access.
Another cool thing about this VPN is that no matter which subscription you choose, you'll benefit from a 7-day free trial, followed by a 30-day refund policy. During the trial period, you don't even have to submit any credit card information. All you need is a valid email.
A couple of downsides are the small number of servers on offer and the company's Danish headquarters. The country is part of the 14-Eyes alliance, but it won't matter much because Unlocator follows a zero-logs policy.
Our Unlocator VPN review gives you more insight into what this VPN brings to the table.
Pros
Premium Smart DNS proxy.
Military-grade encryption.
No-logging policy.
Unlocator Hybrid.
Kill switch + Unlocator Shield.
7-day free trial and 30-day refund policy.
P2P Support.
High compatibility.
Cons
Based in Denmark.
41 servers in over 36 countries.
---
NordVPN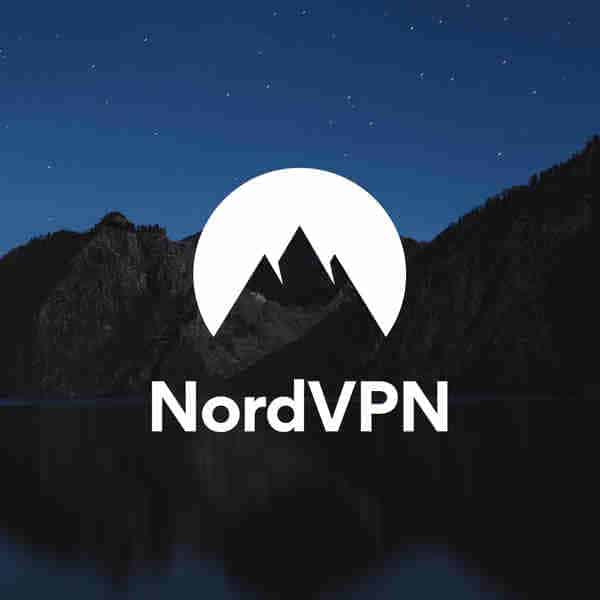 Famous for its security and privacy prowess, NordVPN is one of the most respected VPNs on the market. On top of the no-logs policy, the AES-256 encryption, and the kill switch, it offers a double VPN feature and CyberSec. The first one encrypts your traffic twice, while the second one blocks ads and malicious websites.
The Panama-based VPN operates more than 5,000 servers across 59 countries, arguably the largest network in terms of server number. As a result, you'll have access to the majority of streaming channels no matter where you are. You can also download files using peer-to-peer networks.
Furthermore, NordVPN allows up to six concurrent device connections, offers a 30-day refund policy, and has 24/7 customer support. It also set up a warrant canary page for total transparency.
Read our detailed NordVPN review to know more.
Pros
Double VPN.
CyberSec.
SmartPlay: Smart DNS proxy.
AES-256.
No kept logs.
5,000+ servers in 59 countries.
P2P allowance.
30-day money-back guarantee.
Cons
Some servers can be a bit slow.
---
Surfshark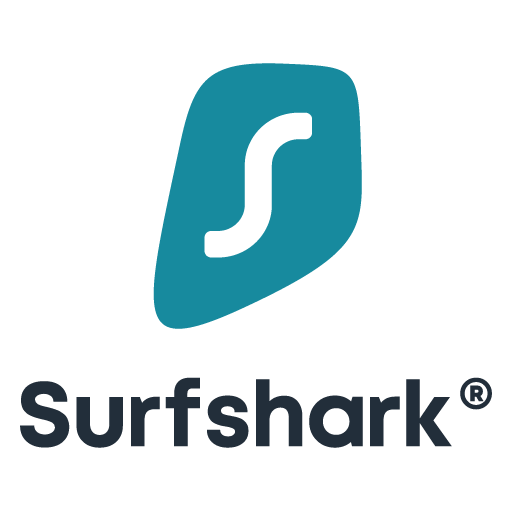 Another BVI-based VPN service, Surfshark was able to immediately compete with industry veterans when it launched in 2018. That's all thanks to the premium privacy features it offers, including fast speed rates, military-grade encryption, no data logging, and a kill switch with DNS leak protection.
Even Surfshark's server network is respectable, featuring more than 1,000 servers in over 60 countries. You can use those to avoid geo-blocking or download songs, movies, and shows via P2P networks. You can install Surfshark on Windows, Mac, Android, iOS, Kindle Fire, and Linux. The VPN even has browser extensions for Chrome and Firefox.
Surfshark alerts users about any National security letters or subpoenas through a warrant canary page. And you can save up to 83% on subscription fees if you opt for the two-year plan. The company also offers a 30-day refund policy, a Smart DNS proxy, and allows an unlimited number of device connections.
Head over to the Surfshark review for more details.
Pros
Unlimited device connections.
Decent server network.
Torrent support.
Respectable speed rates.
AES-256 encryption.
Zero-logs policy.
7-day free trial and 30-day refund policy.
Smart DNS proxy.
Cons
May collect some logs (can be disabled in settings).
---
Best UK VPN – Final Words
Virtual private networks are becoming more essential each day. Online restrictions, censorship, security breaches, and privacy intrusions can be reduced simply by connecting to a VPN server. Whether you live in the UK or anywhere else in the world, this tool is crucial whenever you go online.
However, you have to choose the right service. Otherwise, you could be putting your data at even further risk. The above suggestions are all premium providers that limit data exposures while also freeing up online access. You could benefit it from them in the UK and anywhere else.
Which do you reckon is the best VPN for the UK? Leave your comments below.