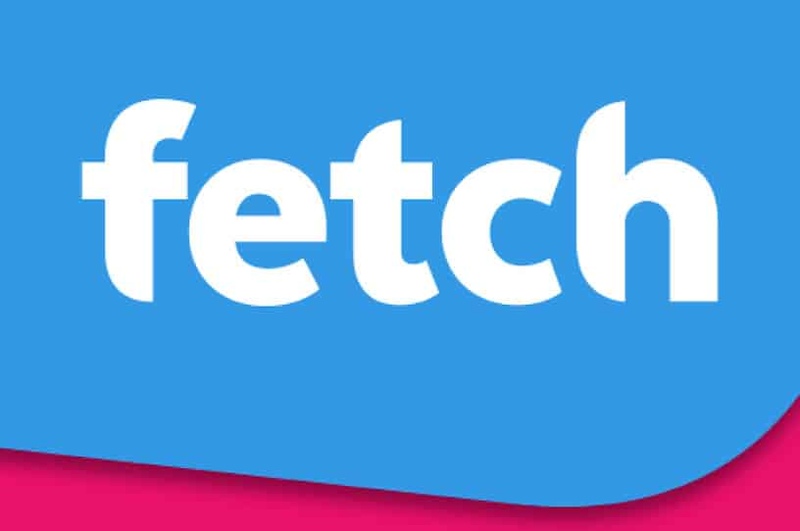 Fetch TV is your go-to destination for the best Australian TV content. We're talking about streaming apps, movies, series, channels, and much more – all live and on-demand. Unfortunately, Fetch TV is unavailable outside Australia, making it impossible to watch your favorite programs from abroad without a reliable VPN service.
If you're unfamiliar with the VPN game, the first thing you must know is that not all of them are the same. No need to worry, though.
We prepared a simple, detailed guide to explain how to unblock Fetch TV outside Australia and the best VPNs to use.
By the time you're done reading, you can get back to streaming your favorite shows instantly and without interruptions.
Fetch TV from Anywhere – Quick Fetch
Time needed: 3 minutes
If you don't have time to check out our full guide, here's how to stream Fetch TV in a nutshell.
Get a Premium VPN.

After testing several VPNs, the best VPNs that worked with Fetch TV were ExpressVPN and BulletVPN. To subscribe, visit the website and choose a plan and payment method.

Install the VPN app.

After creating your account, Download the dedicated VPN app from the Play Store or App Store.

Select the appropriate server.

Log in and connect to an Australian VPN server.

Go to Fetch TV's website or app.

Error messages are no longer in your way.

Access Fetch TV outside Australia.

Enjoy Australian content anywhere, any time.
Fetching Fetch TV from Abroad – The Full Guide
You'll need the following things to stream outside Australia.
The Requirements
A top VPN service.
An active Fetch TV subscription.
A compatible device.
Why Is Fetch TV Geo-Blocked?
Fetch TV is an Australian streaming platform that delivers TV content over Internet protocol networks, or IPTV for short. It is not a standalone service. You'll find local and international shows, movies, series, sports, news, documentaries, kids' programs, and more both live and on-demand. There are also streaming apps like Netflix, Disney+, Amazon Prime Video, Paramount+, and YouTube.
However, all that content is only available inside Australia due to network copyrights and distribution agreements. Fetch TV uses geo-blcoking technology to keep you and other international users out. If you try to access it from abroad, you'll get an error message on your screen saying that it's not available in your location.
The same applies to all Aussie streaming services like Binge, Kayo Sports, 9Now, 7Plus, 10Play, SBS on Demand, and ABC iView.
Watch Fetch TV with a VPN – It's So Fetch
With your IP address giving away your location to services like Fetch TV, you need a tool to hide and change it. Only a VPN can fix this issue. It redirects your internet connection through one of its servers and gives you a new IP from the same country. Consequently, websites and apps will think you are inside their broadcasting zone and give you full access to their content.
To unblock Fetch TV outside Australia, simply connect to an Australian VPN server. You won't only bypass Fetch geo-blocks but also every other streaming service from the land down under. On a side note, 7Plus, 9Now, 10Play, and ABC iView are available for free on Fetch TV.
And that's not all you get with a top VPN.
This tool also protects your data with military-grade encryption so that no one can steal passwords or see what you're doing, which is perfect when using public WiFi. Meanwhile, the zero-logs policy and kill switch prevent data tracking and leaks, guaranteeing total online privacy.
Additionally, VPNs help you avoid ISP throttling and lag when you're streaming or gaming. They also allow torrenting activities and hide your IP address from P2P network peers.
That's why our experts recommend you connect to a VPN whenever you go online.
Best VPN for Fetch TV
We tested dozens of VPNs to save you time and effort. According to our experts, ExpressVPN worked best with Fetch TV. The VPN has more than 3,000 servers across 94 countries and can unblock the most popular streaming platforms. It also offers the best in security and privacy features, including AES-256 encryption, a proven no-log policy, and an automatic kill switch.
BulletVPN is another top recommendation, mostly thanks to its perfect streaming record – the only VPN so far with such an accomplishment.
The Estonian provider also delivers premium privacy features like other premium VPNs and allows up to 6 device connections at the same time. You'll also benefit from a 30-day money-back guarantee.
Or you can try the other top-rated names on our list.


30-Day Money-back Guarantee
Unlimited Bandwidth
Apps For All Your Devices
24/7 Live Support
Visit ExpressVPN
Fetch Device Support
Stream your favorite Australian shows on any device.
Desktop
Watch Fetch TV outside Australia on PC or Mac:
Connect to an Australian VPN server
Go to https://www.fetchtv.com.au/
Sign in and start streaming
Mobile
The Fetch Mobi app is only available in Aussie app stores. So you must connect to an Australian VPN server, then:
Switch to Play Store country or Apple ID region Australia
Download the mobile app
Sign in and watch
Smart TV
You can download Fetch on your Smart TV. But you must set up the VPN on your router because there are no VPN apps for these devices:
Select an Australian server
Install the app on your device
Log in to your account and enjoy international and local content
Fire TV
The process is similar to the Smart TV procedure:
Set up the VPN on your router
Connect to a server from Australia
Change your Amazon country
Sign in and press play
FAQ
Find the answers to the most common Fetch questions.
Fetch TV is not a standalone streaming platform. It's an IPTV service that comes via a set-top box. And although the app is free, Fetch pricing depends on which set-top box package you choose.
How much does Fetch TV cost?
You have two Fetch set-top box options: Mini and Mighty. The Mini is $169, the Mini 4K is $199, and the Mighty is $449.
Prices are in Australian dollars.
What channels come with Fetch?
Fetch TV offers plenty of free channels, including The Pet Collective, Outdoor Channel, Nosey, Infast, and Fail Army. You can get 40+ premium channels for $20/month, including ESPN, Nickelodeon, BBC, CNBC, MSNBC, and more. There are also add-ons for sports and pay-per-view events like beIN Sports, UFC, Optus Sports, and Italian channels.
What apps are included with Fetch?
Fetch comes with ABC iView, SBS on Demand, 7+, 9Now, TENplay, Netflix, Prime Video, Disney+, Paramount+, YouTube, Stan, Britbox, TED, Acorn, Vevo, and more.
Fetch TV is only available in Australia. You need a VPN to unblock from abroad.
You can access a lot of apps and channels through Fetch TV, allowing you to watch plenty of shows live and on-demand. It also gives you access to several official sports broadcasters, including the Premier League, La Liga, and Euro 2024.
Get Fetch TV outside Australia with a VPN – Last Words
Fetch is a huge Australian IPTV service that offers an extensive lineup of live and on-demand series, movies, sports, news, and more.
But it requires a set-top box subscription and a VPN to access it from abroad. Otherwise, geo-error messages will pop up on your screen.
If you want to watch Fetch TV outside Australia, you need a top-rated VPN service. Our recommendations guarantee results and have been tried and tested several times.